At the Regional Futures Forum held in Carmichael last month, the Sacramento region's elected officials and executives from city, county, private sector and non-governmental organizations gathered to hear the findings from an independent assessment conducted by the Brookings Institute. The study, which was commissioned in partnership with Valley Vision, the Greater Sacramento Economic Council, Sacramento Metro Chamber, Sacramento Region Business Association and the Sacramento Area Council of Governments, takes a look at the Sacramento region's economic position.
The assessment examined the economic drivers of successful economies in regions comparable to the Sacramento market. It was commissioned to advise policy makers and civic leaders on the region's economic competitiveness, and opportunities for further growth.
Forum keynote speaker, Amy Liu, vice president at Brookings and director of its Metropolitan Policy program, presented a summary of findings from the assessment. As Liu shared, "The Sacramento region benefits from an educated workforce, world-class research institutions and the presence of the state government, but our research shows that the region also faces significant challenges, including lagging growth of its export industries, stark educational and earnings disparities between white, black and Hispanic residents, and investment needs in transportation and broadband infrastructure to connect residents to opportunity."
The assessment findings show that while the Sacramento region has recently become more prosperous compared to other large metro areas, the region has also been on a troubling economic trajectory since 2006. The six-county Sacramento region ranks in the bottom-third of the 100 largest metro areas in composite rankings. These rankings measure improvements in growth, prosperity and inclusion, which are the three critical elements of regional economies that work for everybody.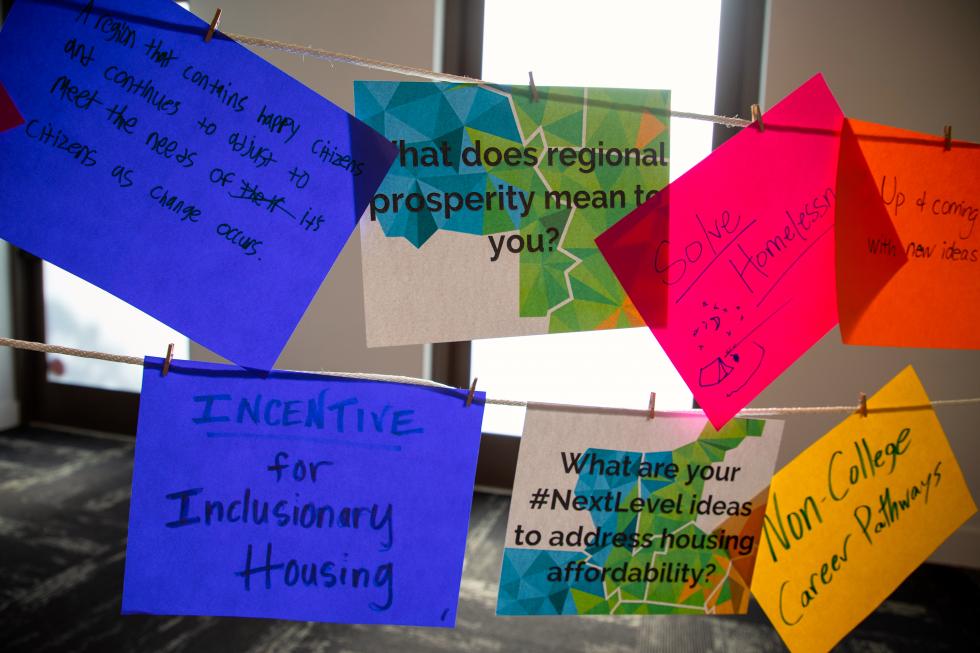 "This report shows just how important it is that we build an inclusive economy that provides opportunities for everyone in the Sacramento region," said Sacramento City Councilman and SACOG Board Chair Jay Schenirer. "Together, our region needs to provide — among other investments — more workforce development and on-the-job training opportunities for youth and young professionals. Investing in digital skills training and connecting young workers to in-demand occupations and industries will help our industries grow while creating access to jobs for more people."
To counter this troubling economic trajectory of the past decade, the assessment did also highlight the core factors that can help the Sacramento region achieve regional competitiveness and future prosperity: tradable industries, innovative ecosystems, skilled labor, efficient infrastructure and reliable governance.
"The great news is that the Sacramento region has recovered from the recession, and has come out in a fairly good position. Not only that, but Sacramento is being recognized at the national level for a multitude of reasons. People are choosing to move to the region, and that's critical in helping create new jobs and talent, " said CEO of the Sacramento Area Council of Governments James Corless. "While this is promising, the Brookings assessment also makes a clear case for the region's leaders and stakeholders to take on the challenging but important civic work of investing in a shared and inclusive economic future. While economic disparity currently exists, and we have challenges to overcome, I am confident that if we work together we can build an economy that provides opportunities for all of our residents."
To access the full Brookings Report, click here.