Sacramento's future rests in its up-and-coming youth — which is exactly where Future Foundation of Sacramento is investing its efforts, time and donations to accomplish.
With gifts from local donors, the foundation has been able to provide college scholarships to local high school students who would be first-in-family to graduate college. The scholarship funds are augmented by a five-year, robust, resource-backed program that includes assistance with preparing FAFSA applications, college selection, college applications and mentoring. Unique to many other organizations, Future Foundation stays with each student all the way through college and beyond by offering guidance and emotional support while the students are pursuing their college education.
"Not only did this scholarship take the stress off of my family's shoulders economically, but it showed me — and all of us — that more than just helping us get into college, Future Foundation is committed to helping us through it," says Aime, a scholarship recipient.
The genesis of this amazing gateway opportunity for local youth occurred in 2010, when the foundation's first four scholarship recipients received five-year scholarships during their 10th grade year, eliminating the stress and fear of not being able to realize their dreams of attending college. Since 2010, Future Foundation has awarded 152 annual scholarships totaling over $800,000 in aid to local students who may have otherwise taken a different path in life.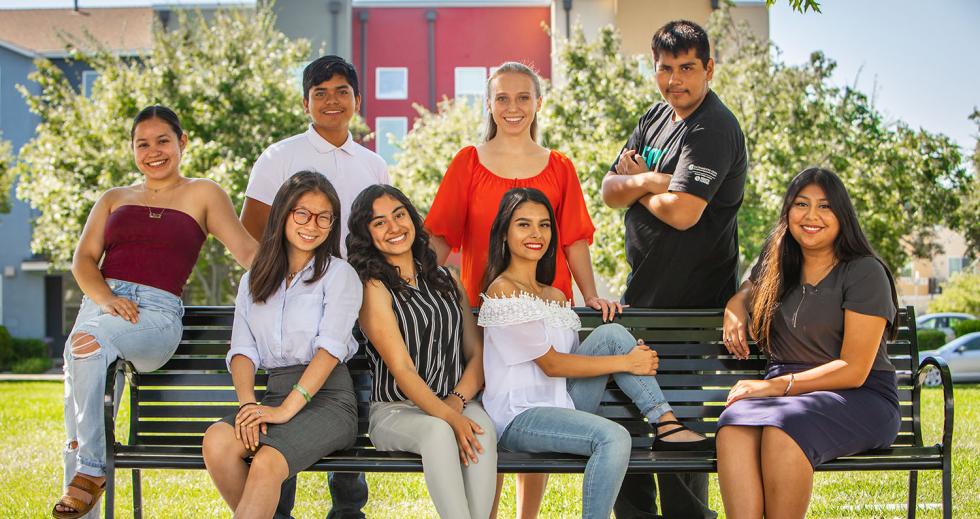 One example is Monica, the foundation's first scholarship recipient, who, six years after graduating high school, received both her bachelor's and master's degrees. "The support provided to students like me by Future Foundation allows families to realize the dream of seeing their children become the first in their families to graduate from college," she says.
The foundation's scholarship awards often are not sufficient to cover 100% of the costs to attend college, so a critical part of the program is assisting students in obtaining grants and other scholarships to eliminate or minimize burdensome loans while educating students about the costs of college. Future Foundation has successfully advocated for students to receive more than $3.6 million in additional grants and scholarship funds during the foundation's 11-year tenure.
Students have had the opportunity to attend schools such as UC Davis, UC Berkeley, NYU, Sacramento State, Stanford, University of Chicago, UCLA and Cal Poly, as well as a host of other noteworthy schools across the country, and earn degrees in engineering, computer science, math and the arts, with several continuing on to professional schools and other higher learning.
The Future Foundation of Sacramento strives to give students the opportunity to achieve and give back to the community. None of this is possible without donations from local businesses and individuals who share the dream of our future. Future Foundation is not just a "feel-good" program, it is a "DO GOOD" investment. As Diem, a pharmacy school student says, "Future Foundation allowed me to be a part of something bigger than myself."