'Tis the season for last-minute holiday shopping, and buyers seeking creative gifts and a memorable shopping experience have a number of local businesses to choose from.
Small businesses are an integral part of the Capital Region's economy. According to Scott Leslie, director of the Small Business Development Center at the Sacramento Metropolitan Chamber of Commerce, these establishments count on local shoppers – especially during the holiday season, which impacts many businesses' bottom lines.
"Small business owners exist to serve our local community and rely on local support," says Leslie. "End-of-year revenues are very important for them."
For gift-giving inspiration, here are five small local businesses with inventory shoppers may not find anywhere else.
Haven a Boutique (414 1st Street, Woodland)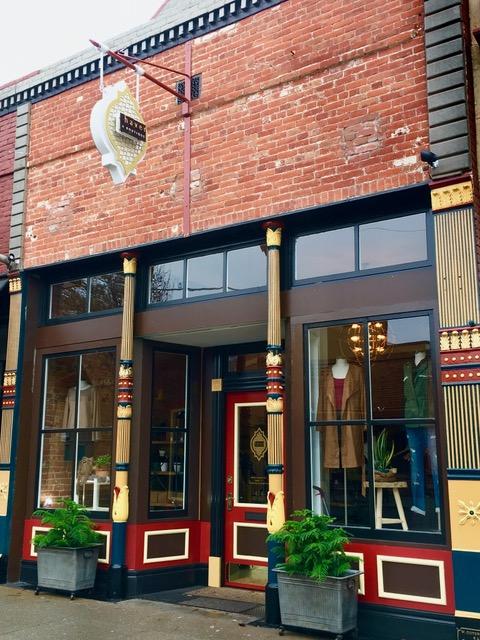 This locally-owned boutique in downtown Woodland has been in business for just over a year, bringing fashion finds such as handbags, jewelry and apparel to those who want to purchase outside of large retailers.
"In Woodland there isn't a lot of shopping outside of chains," says Rosemarie Leonardi, owner of Haven a Boutique. "We're the only boutique in town."
Leonardi says she is seeing an uptick in holiday shoppers this year, thanks to a loyal following she's established through social media efforts and special in-store events.
"We do have a rewards program, which is great, and we also try to tag on some promotions. We also have great customer parties."
Sparrow 5 (213 Vernon Street, Roseville)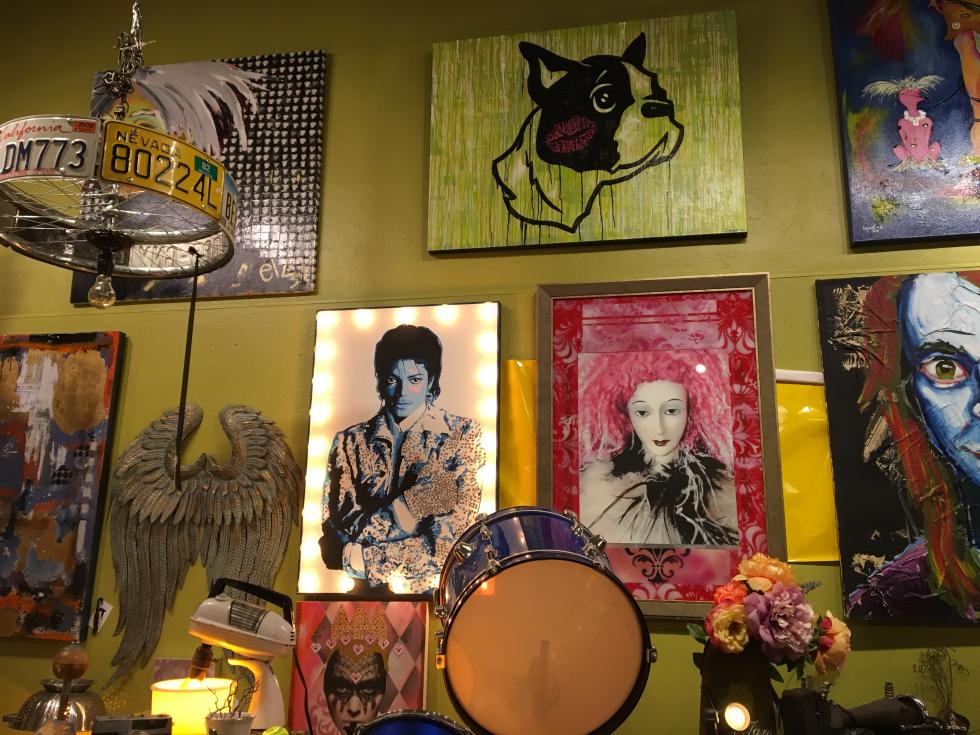 Upcycled pieces, original art from 75 local artists, repurposed furniture and vintage finds are some of the treasures shop owner M. Taylor stocks at Sparrow 5, located in downtown Roseville.
Operating in its fifth year, Taylor says the uniqueness of the store keeps customers coming back during the holiday season. She also uses Facebook throughout the year to retain customers with a weekly gift giveaway that keeps people interested in the store.
"The holiday shopping season is really important for us. It helps us to get exposed to more people," Taylor says, referring to customers who bring out-of-town guests to the shop or spend more time downtown because of holiday events.
Santa also pays a visit to Sparrow 5 during the season and Taylor designs a special holiday window that depicts scenes from "A Christmas Story."
The Game Getaway (809 Sutter Street, Folsom)
A one-of-a-kind store located in Historic Old Folsom, The Game Getaway is an ideal shopping destination for board game enthusiasts. The shop features puzzles, collectible and classic board games such as Monopoly and Scrabble, card games and vintage toys like Mr. Potato Head. It also gets plenty of positive social media chatter, including mentions that the store owner is highly knowledgeable and willing to special order any games that aren't in stock. Shoppers may even be able to try out a game if it is available.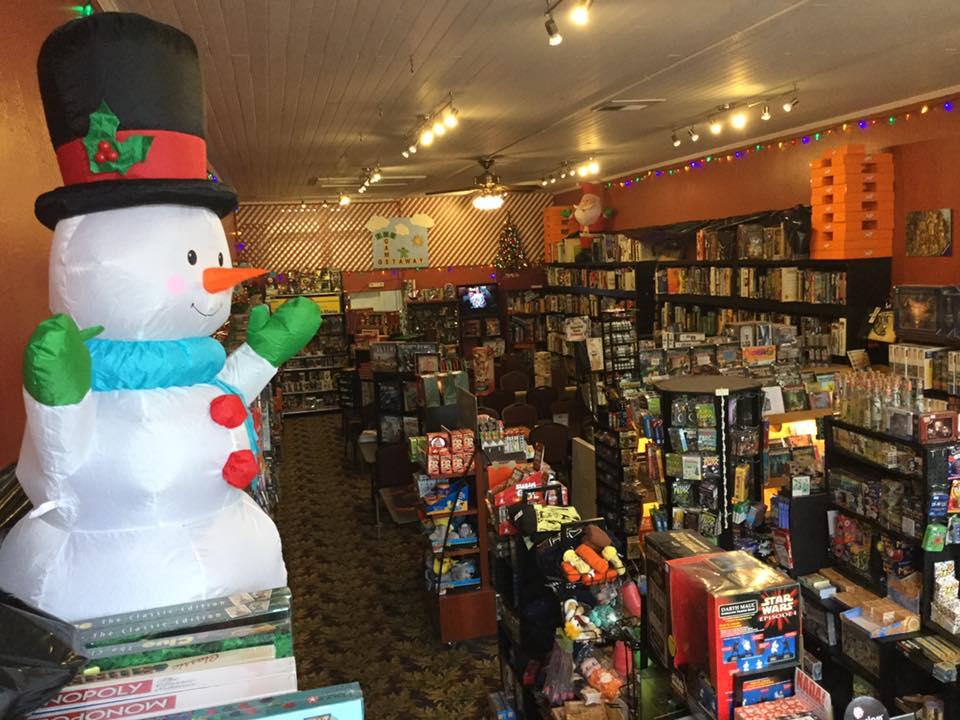 The store stays top-of-mind with customers by supplying a selection of board games, party games and family games for Folsom Monday Game Night, which takes place every Monday at The Fat Rabbit in Folsom.
This is a great spot to grab a classic family favorite and enjoy a nostalgic game night in while everyone is home for the holidays.
Newsbeat (514 3rd Street, Davis)
One of the last real newsstands around, Newsbeat in downtown Davis has been in business since 1986.
According to owner Terence Lott, who co-owns the store with his wife, Janice, Newsbeat is a traditional newsstand. It features as many newspapers and magazines as possible, rare postcards, hand-rolled cigars, stationery, an extensive retro and imported candy selection, and other gift ideas that pay homage to the newsstand.
Of particular interest during the holidays is Newsbeat's extensive greeting card selection.
"We have a lot of independent card makers represented – approximately 10 to 12 vendors and 40 different card lines," says Lott. "It's not like a lot of other card stores where you get one or two publishers to choose from. We have a really curated selection of cards – many of them handmade or letter pressed."
Lott says while business is steady for Newsbeat throughout the year, the holiday season does boost its annual profit margin, largely from greeting cards.
Back to the 80s Store & Café (3084 Sunrise Boulevard, Suite 8, Rancho Cordova)
Formerly Back to the 80s Store and More, this business recently expanded to include a café serving nostalgic foodie favorites from the 80s – including Thrifty ice cream and 12 different milkshake flavors dedicated to the 80s.
Adjacent to the café, shoppers can peruse a plethora of 80s memorabilia.
"We have a ton of vintage toys and collectibles, like Cabbage Patch kids and Teddy Ruxpin, as well as T-shirts, sunglasses and more," owner Chris Knecht says. "We also have Super Nintendo and we sell 30 to 50 consoles a day during the holiday season."
When it comes to attracting customers during the competitive holiday shopping season, Knecht says the distinctive store offerings keep people coming.
"There's nothing like this anywhere else," he says.
These five businesses are a fraction of around 100,000 small businesses that call the Capital Region home, according to Leslie. Supporting them, he says, helps to keep the local economy strong and keeps tax dollars in the community.
Got a favorite spot for one-of-a-kind gifts? Let us know in the comments!