In 2013, I graduated from the No. 1 ranked university in the country — unemployed.
I had cold-called and applied for position after position, and it soon became obvious that I was going about the entire job-hunting process in the most ineffective and inefficient way imaginable.
As a graduation present, I received a book from a good friend entitled Never Eat Alone by Keith Ferrazzi. Talk about the perfect book at the perfect time. By tapping into the power of networking, my luck turned quickly. I landed job offers from the likes of JP Morgan, the NCAA and even my alma mater Princeton University. Not only did the book change the way I went about looking for employment as a recent college graduate, it also distinctly changed the way I went about building relationships in my personal and professional life.
So, what is networking? If you're looking for a quick definition, networking is the process of cultivating relationships outside of your social circle for the purpose of personal or professional development. From my own experience, it's much more than a great way to find the perfect job — although it sure is incredibly effective. If practiced the right way, networking will change the way you interact with the world. By networking effectively, you adopt the idea that the world is brimming with opportunity.
Whether you are determined to land your first job, looking to change careers or simply want to meet new people (and develop a life-changing habit in the process), here are five tips to help you cultivate new relationships and multiply your professional opportunities.
1. Focus on Giving, Not Getting
What are your strengths? What is a skill, expertise or resource you possess that can be helpful to the people you meet?
As a former collegiate student athlete, I often meet high school students, their parents or those who know high school students who want to learn more about college athletics and the college admissions process. By making myself available as a resource, it allows me to provide value in a specific way and often encourages other to return the favor.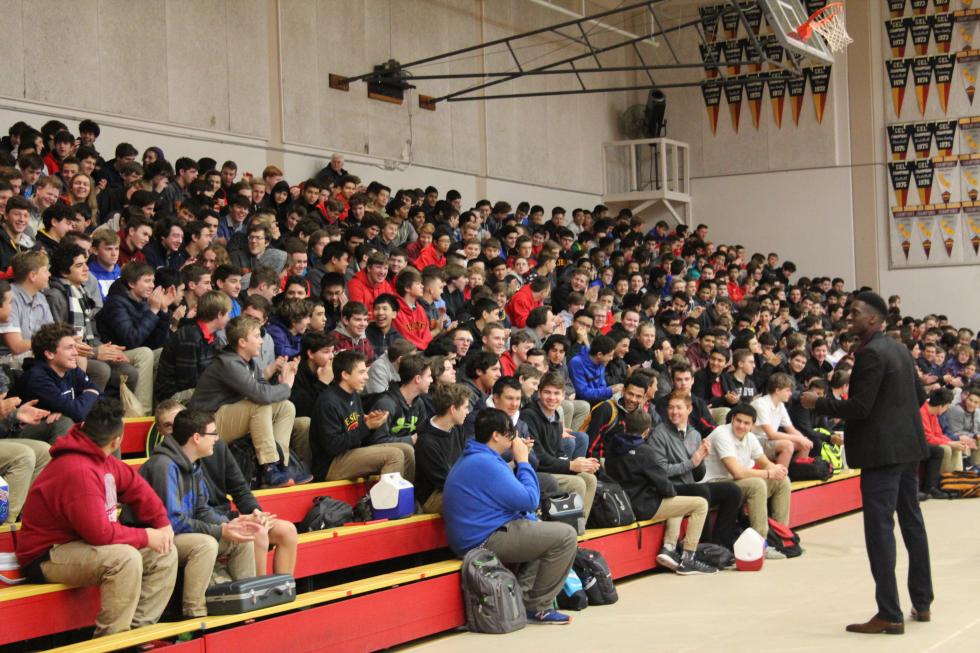 2. Establish Your Online Brand
People will Google your name after they meet you. They will peruse your social media profiles to get a sense of who you are. We are all culprits of this. I know I am.
Knowing this, it's imperative that we have an online brand and, more importantly, ensure our brand reflects the very best of us. What pops up when you Google your name? Does this information reflect what you want people to know about you?
Online branding is a critical component of networking. Make sure your online brand reflects you in the way you wish to be perceived.
3. Ask Phenomenal Questions Via the Informational Interview
If you're looking to enter a specific industry or maybe a specific job opening has caught your eye, then I'd highly suggest requesting informational interviews. On LinkedIn, for example, connect with individuals who are doing what you'd like to do or working in your desired company. Ask him or her about the path that led to his or her work. Do your research. Ask critical questions that convey both your interest as well as your preparedness for a meaningful conversation.
This tactic is especially effective for college students and recent college graduates. The fastest way to make a real connection with someone you first meet is not through impressive answers but impressive questions. Be curious and always set out to listen more than you speak.
4. Remember Hank Aaron
Hank Aaron is inarguably one of the best baseball players to ever play the game. A 25-time Major League Baseball All-Star and a World Series Champion, Aaron retired with a batting average of .305. In other words, one of the greatest baseball players to ever play the game failed nearly 70 percent of the time.
When networking and meeting new people, many of us stop reaching out after one conversation doesn't lead to a specific result. We stop swinging. We lose all hope in networking if one request isn't met or one conversation turns out less stellar than we had hoped. Adopt the mentality of Hank Aaron: "My motto was to keep swinging. Whether I was in a slump or feeling badly or having trouble off the field, the only thing to do was keep swinging."
You never know which conversation or which relationship can lead to your home run. Sometimes, networking can show positive results after one week. Other times, an entire year can pass and out of the blue someone reaches out to you with an opportunity that might suit you perfectly. Don't keep score. Just keep swinging.
5. Set a Networking Goal
When we want to lose weight, we step on the scale at the end of every week to track our performance. Why? Because we inherently know that anything that cannot be measured cannot be improved.
Networking is no different. Set goals to track your improvement. How many new contacts would you like to make in a year? How many conferences and meetups do you want to attend? Set concrete networking goals so you can track your performance and grow your network. Begin small and see where your goals take you.
Practicing these five steps can help you cultivate new relationships that bring value to your life in ways you may or may not expect. Don't worry if you're not great at the beginning — you have the rest of your life to practice. Happy networking.