Gloria Burt has been called the queen of the Sacramento arts scene. Among her countless contributions to the city's current arts landscape is the Second Saturday Art Walk. Her pioneering work also includes founding what would become the Arts & Business Council of Sacramento.
After Burt's passing in January 2017, a new arts fellowship was started in her name as a joint project of the arts council, Blue Line Arts and the Sacramento Region Community Foundation to be awarded annually to a local artist to support the creation of new works. Comstock's interviewed artist Marianne Bland about her artistic direction and recently being named the first recipient of the Gloria Burt Sacramento Region Arts Fellowship.
How long have you been painting? When did you first consider yourself a professional artist?
When I was 16, I became the youngest person in the history of my hometown [of Newark, California] to get a business license. I started out painting residential murals, yellow pages ads, magnets for the side of the car, separate phone line, the whole bit. My goal was to earn money for art school. I've been painting since I was a kid, but I would say that in terms of making a sincere effort to earn money with art professionally, I've been doing that for nearly 20 years now.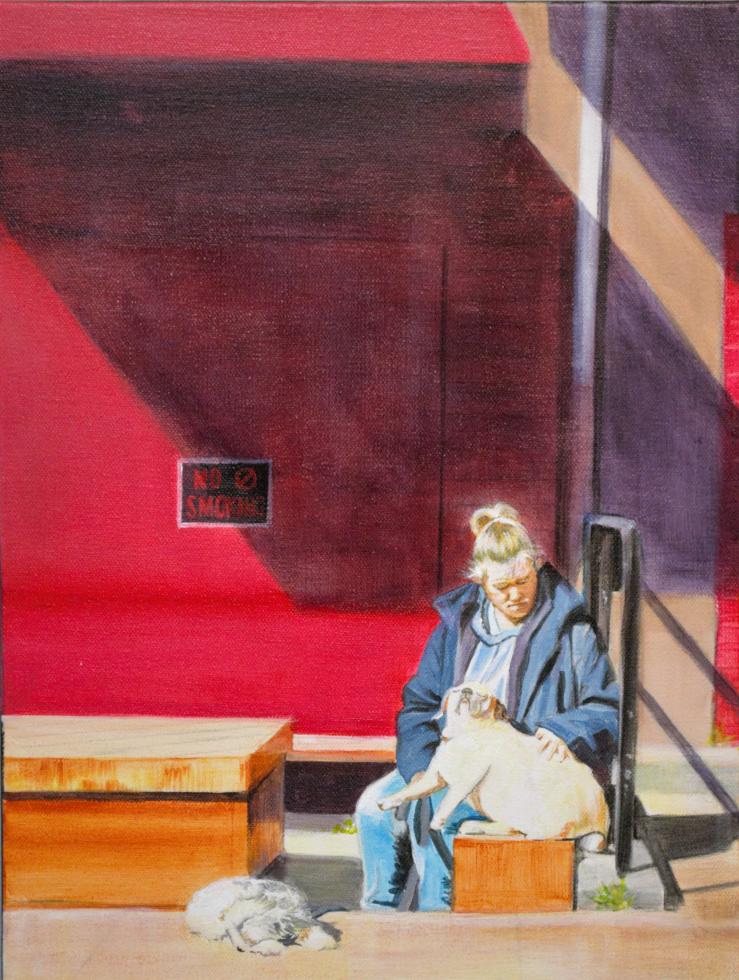 Tell us about your recent awarding of the Gloria Burt Foundation. What can we look forward to and what does receiving this award mean to you?
I'm honored and excited to be the inaugural grant recipient of the Gloria Burt Fellowship. What I've proposed is the Bee Victorious Initiative, a project about artful sustainability through urban beekeeping and organic victory gardening. I plan to locate four participant families. I'll paint colorful Sacramento scenes on the bee boxes, which I'll provide to them along with starter gardening supplies and training for both beekeeping and gardening. I will also be collaborating with another artist, Kerri Warner, on some sculptural work for local businesses we will be working with. My goal is that this project will continue in the future, with different artists painting the boxes in coming years
Where does your inspiration come from? Tell us about your process.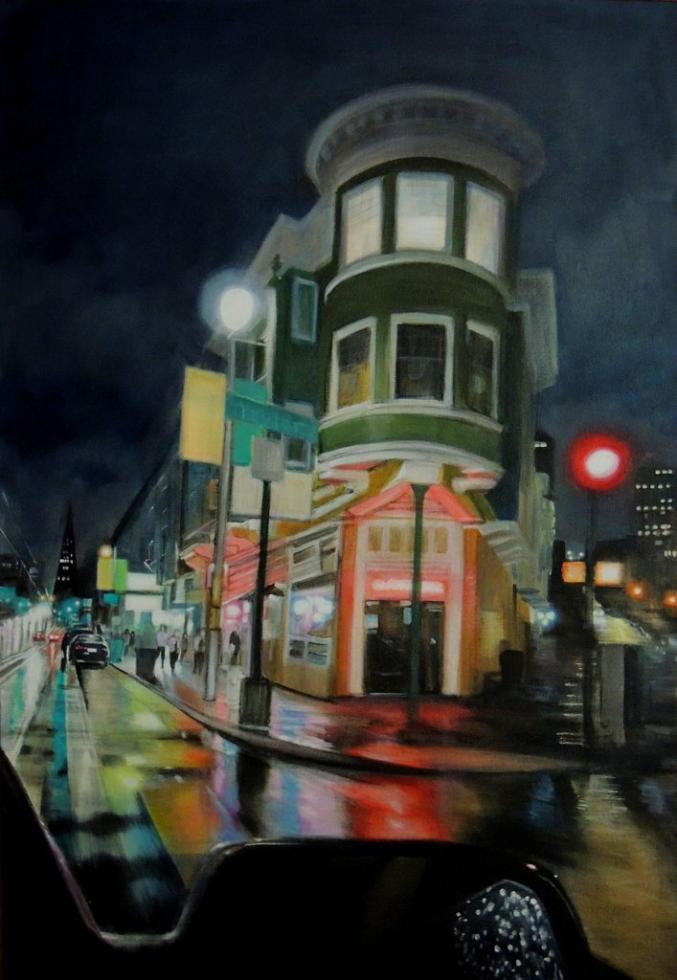 I am inspired by the energy imbued in shared public spaces. You can feel the vibrancy of cities, the stories of those that came before mixed with the unfolding narratives of the present, and I try to communicate that visually with color, contrast and unique perspectives in my urban landscape paintings.
Advice for young artists just starting out?
If I could go back and talk to myself as a young artist, the advice I would give myself and any other young artist is the same. You must learn the business side of art as well as the creative side. Consider how long it takes you to make your work, how much inventory you can produce, the actual amount of hours you can commit to the studio and those you'll need to use for marketing. What percentage of work you can expect to sell? How much will you be able to sell it for? And whether or not all of that together would be enough to make a living. If it seems insurmountable, it isn't, but it does take lots of work and dedication.
How do you feel about Sacramento's current art scene? How have you seen it change since you've been here and what changes do you see coming in the future?
Sacramento's art scene is generally a pretty supportive community of artists helping each other out. There have been some good events that brought visibility to us, but we are hampered by the fact that the average resident here does not have a lot of disposable income to spend on art. I expect that eventually companies based in the Bay Area will start to realize that Sacramento is a much more affordable alternative for them and their employees. If enough of that happens, we might see incomes rise and that will help artists survive here.
If you weren't an artist, what would you be doing?
If money were no object, I'd like to start a nonprofit dedicated to providing tiny homes to the homeless human and pet population.
Have an artist you want us to feature in our monthly Q&A? Tweet us @comstocksmag with the hashtag #ArtExposed.
In case you haven't heard, Sacramento cuisine and art have come together under the open sky in Midtown at the new Cantina Alley. Inspired by the art, food and atmosphere of Oaxaca, the Cantina Alley restaurant transports patrons to the streets of Mexico with not only delicious food, but authentic art and moments captured by photographer/visual artist Ruben Reveles. We caught up with the international man behind the lens over some mezcal at Cantina Alley to talk about the climate of the arts in Sacramento.
It's been 12 years since Estella Sanchez signed rent papers on the first Sol Collective Arts and Cultural Center in Del Paso Heights. More than a decade, hundreds of art exhibitions and thousands of community events later, Sol Collective recently purchased the building on 21st Street in Sacramento. We sat down with Sanchez to talk art, activism, the importance of building ownership and snacks.