Light shines through the irises of Serena Cole's portraits. The clarity clashes with the raw, reddish cast under the women's eyes and their attenuated faces — strikingly beautiful but simultaneously unwell.
"My work is dark," Cole says. "There's nothing happy about it. And I have no interest in making happy art."
Cole uses mixed media — watercolor, gouache, colored pencils and vinyl paint — to create vulnerable, delicate and harsh portraits that reflect the way women are viewed in art and society and how the artist digests it all. The subjects are often fashion models or figures from popular culture that Cole finds. "They're anonymous people that are stand-ins for whatever I want to say," just as they are in the ads or media from which she sourced them.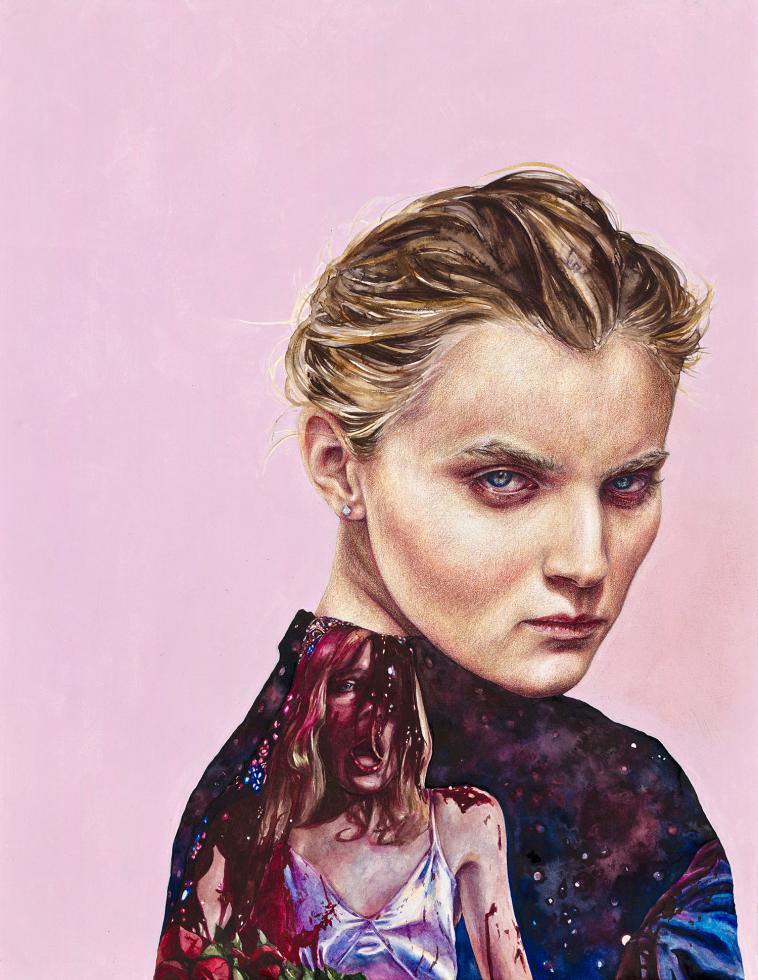 "Basically, you can boil (my work) down to what it is like to be a woman in contemporary art society. This is my interpretation of what it feels like," she says. "Every woman has a different experience, and some have it much worse than others, but I know what it feels like to grow up where I did and how I did and with the American culture around me, and how that's sort of shaped my impression of things now."
Cole grew up in the suburbs of San Jose until age 10, when she moved to her stepfather's house in the Santa Cruz Mountains. "It burned down right after we moved in, so he took all of the insurance money, and he bought 800 acres in Camptonville," she says. Cole felt isolated in the Yuba County rural town. "It was such a stark contrast, and this was before the internet." After attending high school in Grass Valley and moving to Nevada City, she took community college courses at Sierra College and Sacramento City College when she moved to Sacramento. "I didn't really know that being an artist was a viable thing," she says, and "if I didn't go to school, I was just going to be working in a cafe."
At 24, she moved to Oakland, where she earned a bachelor's and master's degree in fine arts from the California College of the Arts. After several years of working an office job at CCA and as a high school art teacher in Berkeley, she moved to Grass Valley about two years ago. Now renting a former nun's quarters in a historic orphanage as a studio, she's finding her footing in the art scene in the foothills after 15 years of being in the Bay Area.
Why did you move back to Grass Valley?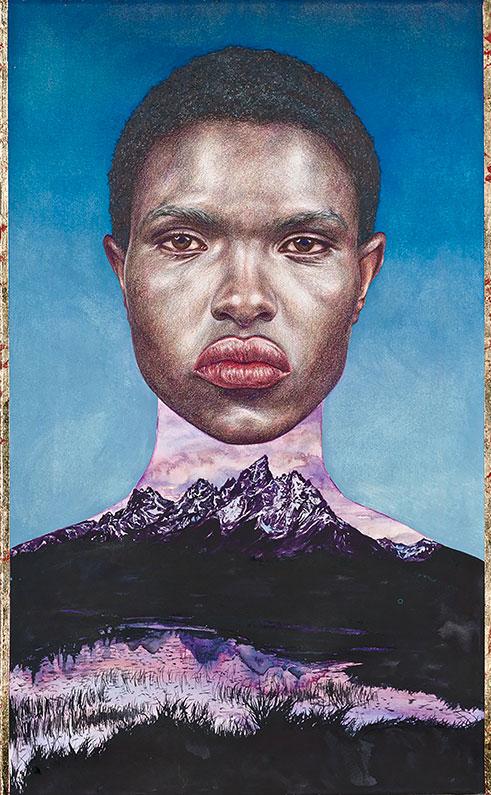 I moved to a place where I could still have relatively cheap rent, and I worked only on art for about eight months, which was the only time I've ever been able to do that. And I didn't have anything lined up, and then someone offered me a solo show. … Things were really progressing, but … I didn't sell everything. I had to get a job. …
The minimum wage is way less up here. The rents really aren't that much different, and so I kind of put myself in a similar situation to what I was in before, and I am slowly climbing out of that.
I do teach as a professor (at the Sierra College campus in Grass Valley), I also have an office job (at Nevada Theatre), and then I do a lot of other things to make ends meet. … I have no interest in doing commissions. I don't want to paint a mural, I don't want to do a public art piece that's not something I want to do. I make art for myself, and if it sells, that's really great. …
I have had two solo shows in the last year. One was (at WAL Public Market Gallery in Sacramento) and one was in Portland (Oregon), and I sold two things in Portland and nothing here.
In your pieces, you paint recognizable images, like a scene from "Carrie" on the back of another woman, or a Picasso painting.
I spent a lot of time studying male artists in school. I didn't learn a lot about women artists before the 1980s. There was sort of a suggestion … they didn't really exist … (or) weren't as good. …
When I think about Picasso, I think about him being the "ultimate" artist. … The title of that piece is "Les Demoiselles d'Avignon," but it was originally titled ("The Brothel of Avignon"). So … how is the most powerful male artist that we know of choosing to depict women? And how has that been ingested throughout our visual culture and reappropriated since it was made? It was made in (1907), so like for 100 years, that image has been prevalent as … an amazing masterpiece. It's also kind of offensive. So I'm thinking about how that gets put on me or anyone else.
Then there's the narrative about him as a person.
Exactly, that he was kind of a dick to women. … Same thing with the (Willem) de Kooning piece that I did. It's titled "Woman." … How did he choose to depict women? … (In his piece, "Woman I,") she's so crude — what is he suggesting? … (There was) so much bravado to these (abstract expressionism) guys. So much masculinity, and it was all about huge canvases and talking about masculine energy. … There's no quietness, there's no softness, there's no vulnerability.
You made a zine called "Takeover." Are you going to do more?
I want to do another one. I made it around the time of the 2016 election, mostly because I was really pissed off about seeing how a woman was treated running for president. … You don't necessarily have to be for Hillary (Clinton), but seeing how people treated her and the implication that she wasn't qualified was kind of insane to me. … And just the misogyny. …
And at the same time that was happening there were a lot of shows coming up of women who had not been recognized their entire lives and were suddenly being recognized. … It drew a huge parallel between somebody like Hillary Clinton's experience in politics and her work and how that was totally dismissed was similar to these women. …
I started making the zine including people I knew — either nonbinary or female — and they were mostly young and just asking them, "What is your experience on this Earth as a female or nonbinary person? What do you want to talk about? And then give us a piece of your work." It was sort of a glimpse of a broader conversation.
How do clients find you?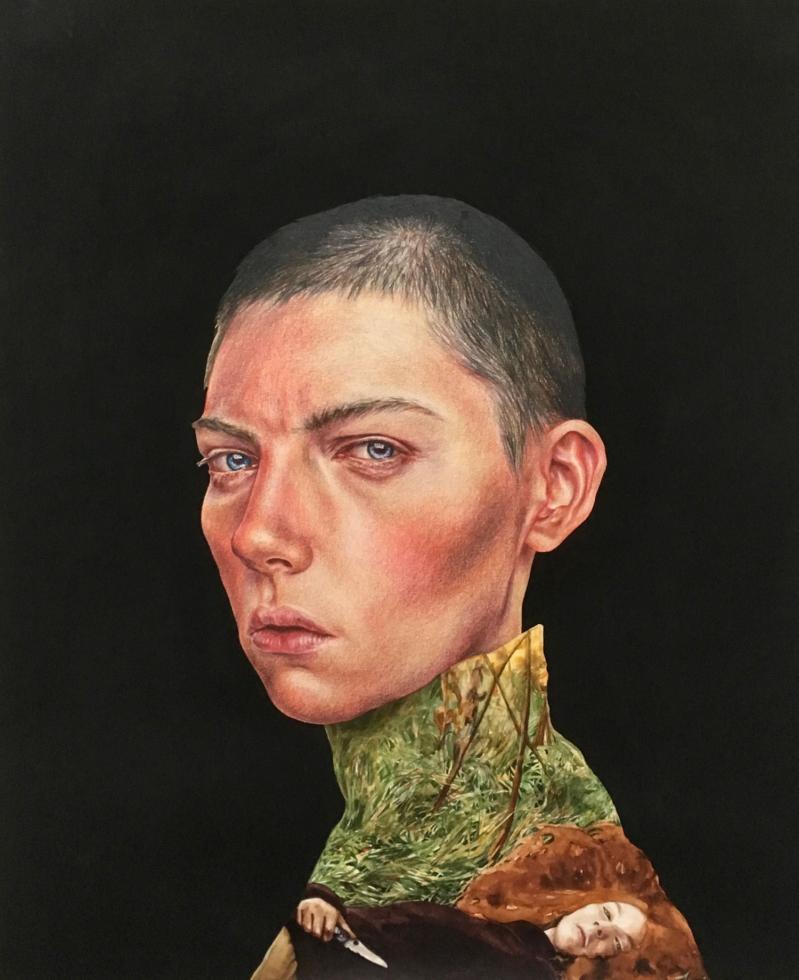 They usually find me through a gallery. …
I'm at a difficult price point, where I'm not as cheap as I was when I was in undergrad. … When I was first starting out, I think it's really key to not be expensive and not get ahead of yourself. Selling your work for $300, $600, that is an affordable price point for people who … want to start collecting art. Now, my work is a little bit more than that because my frames alone are $200, so I'm at this point where I'm not well-known enough to be able to sell my work for a lot of money. … I have to find a particular audience of people who want to buy work from emerging artists. … That's been a really difficult thing to find in the Bay Area.
Contrary to what people think, the Bay Area does not have a huge art market, but it's definitely bigger than Sacramento's. … I'm trying to figure out who buys art, and what do they buy here. … As far as I can tell, there's a lot of money for public art, or there's public funding for art, but it comes with applications, grants, specific proposals, which is not really what I do.
What kind of marketing do you do?
I do all the standard things. I have a website, I have an Instagram account. … It's a crapshoot. The harder you push things, the more unsavory it is. Not existing online is not a good tactic, but really pushing things with a monthly newsletter and promoting your work a lot in emails, etc., is kind of in bad taste, so there's a fine line.
Have you considered licensing your images?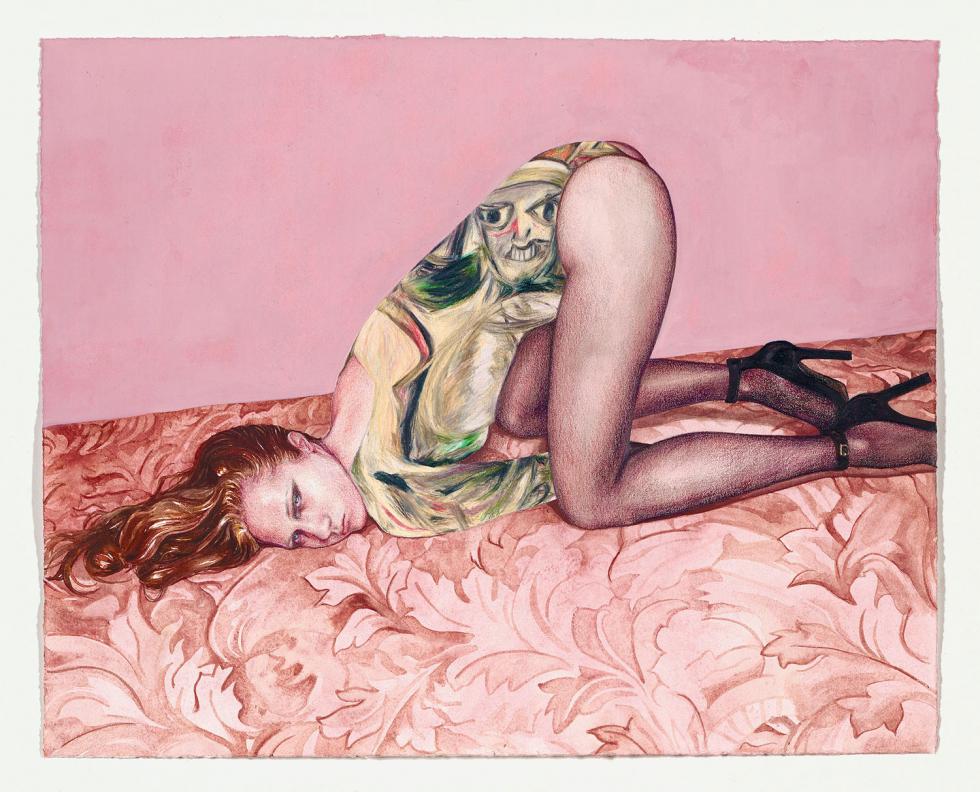 I have definitely been approached. It's a very tricky conversation. I don't think there's anything wrong with it, but I can't see my paintings on a mug or a shower curtain. …
I was approached by someone who's restoring one of the historic buildings in Nevada City to do a portrait of a historic figure, and that sounded really exciting, … but people just don't have that much money. In order for me to do it, I would have to charge a decent amount of money for the time I would spend on it. … They never got back to me.
What would you like to see in the future?
The goal is to work less, make more art. The only way that is possible is for me to sell more art. … If art councils had funding for grants that just provided time and money for artists to work in their studios (that could be achieved). … As far as I can tell, those opportunities don't exist here.
How does your community support the arts, and how could it be more supportive?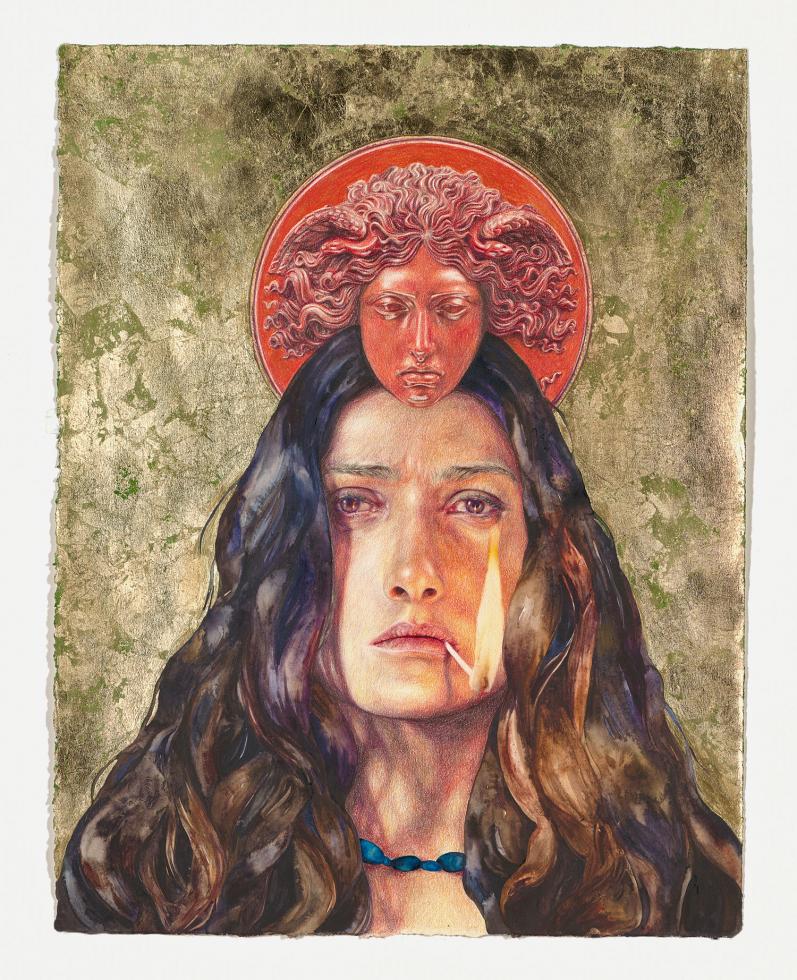 There are a lot of really great artists in my area. … People are way less pretentious in an area like ours. … If I have a show in my studio, I might feel a little silly, "Hey, come to my dorky DIY show." Everyone comes, as opposed to in the Bay Area, where people are, "Oh, I don't want to go over the bridge." …
I think the hardest thing for me is not having openings to go to where I see people that I know or meet new people who might buy art or just might be a cool collector (or) curator. … I was hoping to find more of a community in Sacramento, but I haven't found it yet. …
The Nevada County Arts Council is supportive, but I don't think they've figured out how to support young artists. I think they support a lot of people who pay a fee to be a part of their once-a-year (open studios program), but … I think there's more to supporting art than that. I think that's where artist grants come in or actually getting money together to have some sort of (co-op)-run gallery that's not paintings of the river (laughs).
–
Get arts and culture news from around the Capital Region delivered to your inbox: Subscribe to the Comstock's newsletter today!