Sacramento Republic FC is celebrating LGBTQ+ businesses with a big gift through its Kickstart grant series, in partnership with Suncrest Bank. Since last fall, the program has awarded $31,500 in grants to minority- and women-owned businesses in the area to help in economic recovery efforts. In June, the organization launched the fourth edition of its program to offer another $10,500 to the LGBTQ+ small business community just in time for Pride month.
Increasing investment in entrepreneurs from underrepresented communities is vital to the U.S. economy. Improving the rate of entrepreneurship among women and people of color has a host of benefits, including reducing the race and gender wealth gaps, reducing income and wealth inequality, and increasing social mobility, according to the Brookings Institution. But marginalized entrepreneurs are less likely to have access to capital, and the pandemic only amplified those funding gaps.
From a list of 30 community-nominated businesses, the public voted for five finalists. These five finalists will present to a panel of LGBTQ+ advocates and business leaders. The top business selected by the panel gets a $5,000 grant, second place a $2,500 grant and three more businesses to get $1,000 each. The winners will be announced June 26.
Comstock's caught up with the finalists for a glimpse into their businesses, plans for the future and lessons on the importance of supporting the LGBTQ+ community.
Sugar Sweetery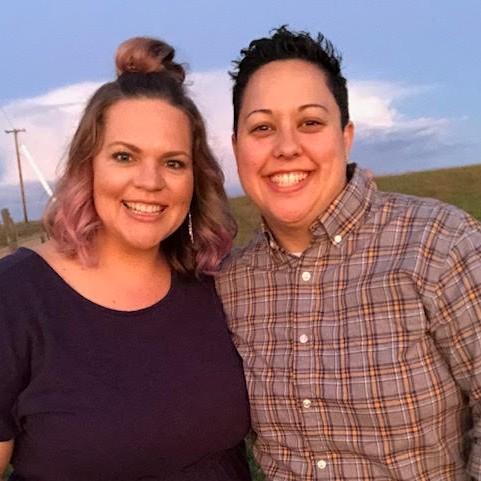 If Sugar Sweetery in Rancho Cordova won just $1,000 of the grant, it would be equivalent to the cost of making 13 dozen cookies. "It would be a relief!" says co-owner Justine Cabanilla.
Cabanilla has a lifelong love of baking and launched the at-home business as a side hustle while she was an accountant. She started with one oven, a newborn and laid-off wife, Candice Cabanilla, who learned how to bake in support of the dream. In 2019, the business went full time and the couple now work as caterers from a commercial kitchen.
Cabanilla believes that if you show up authentically, people who align with your mission will be drawn to you. "Not everyone will love you, but you'll find your people — don't hold back your true self," she says. "All of the amazing LGBTQ+ businesses involved in this program were imperative in letting other members of our community know they can do it, too."
Little Sparrow Childcare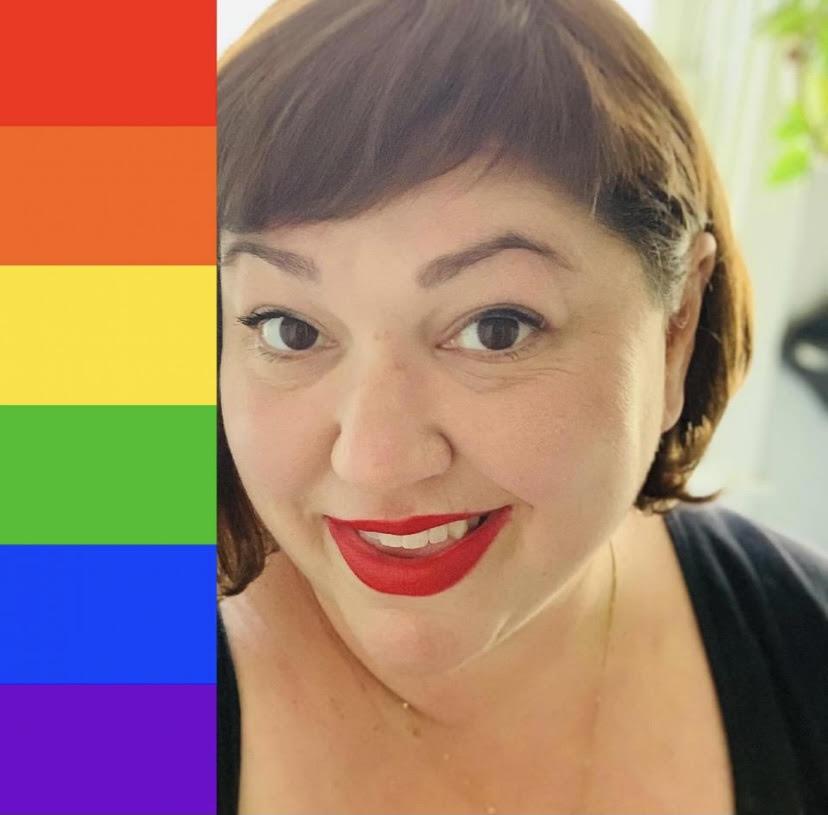 When Carin Humphrey was pregnant 13 years ago, she could not find child care that fit her needs as a queer woman. So she decided to start her own and opened Little Sparrow Childcare in Tahoe Park. "We are a place where people can feel comfortable being who they are. We talk about current community struggles and what we can do to make change for the better," says Humphrey.
Humphrey serves many LGBTQ+ families and allies who have joined her in talking to city assembly members; marching for causes such as Black Lives Matter or March for Our Lives; sending letters to Congress; and volunteering weekly with the children. "We have a responsibility to raise good people who want better for everyone," she says.
Little Sparrow Childcare had to reduce capacity during the coronavirus pandemic. Humphrey says this grant will allow the childcare to "breathe a bit" until things return to normal.
Lavender Library
The team of volunteers who run the Lavender Library in Midtown emerged from 2020 with some big dreams after having a lot of time to reflect. President Elena Carrillo jokes that the organization did a lot of "shadow work" — an introspective practice in which people confront the more negative parts of themselves. They decided it was time to invest in a facelift for the space, which has been a hub of Sacramento's LGBTQ+ community since 1998. The team also wants to remove financial barriers, such as the small membership fee, to make the place completely free for the community. To meet these goals, the independently funded organization set a 2021 fundraising goal of $20,000 — its largest fundraising goal ever. Any money from the Sac Republic Kickstart program will go toward that objective.
Carrillo says the vision is to make a "magical place that is free" for anyone to use — whether it is to merely charge a phone, stay inside for a bit, access support groups or attend one of the many events the venue hosts. "As a Latina, my devotion is to queer and trans people of color, families, people who are sober, people who are not sober, unhoused individuals and all the people in between. We want this space to look the way that it makes us feel," says Carrillo.
Carrillo notes the importance of lifting up small, local organizations that reflect the diversity of the community all year long. "People want to detach their identities from their business because historically that's how you are supposed to do it," says "But there are so many of us who are hungry for community and will choose the smaller shop over Amazon for that."
Plant Daddy Co.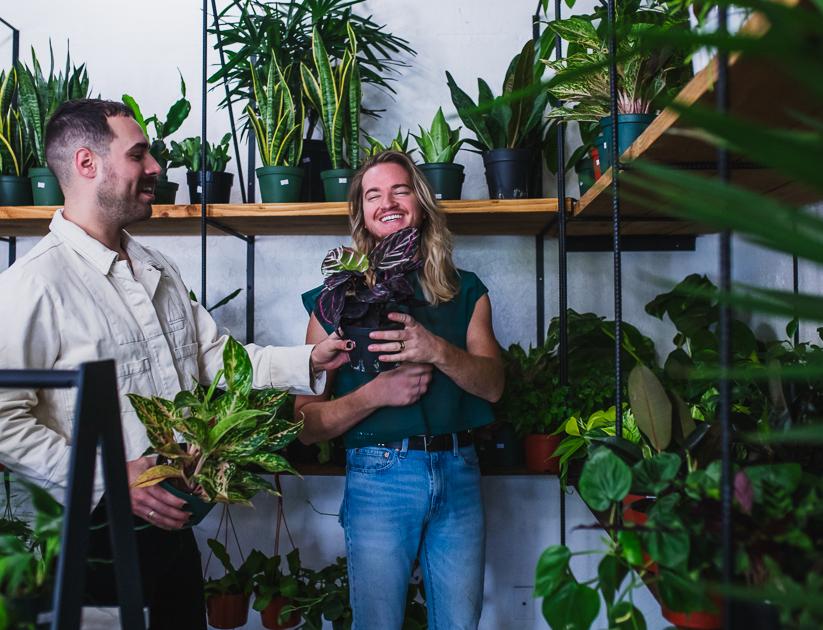 Millennials may not be approaching traditional parenthood at the same rates as previous generations, but they are definitely interested in becoming plant parents. As a result, the house plant industry is booming. Husbands Jacob Dill and Luke Swanson of Plant Daddy Co. are playing their role in bringing plants to the masses.
The Sacramento-based business opened in 2020 and has since expanded to Redding and launched an online shop serving customers around the country. "I wanted a place where everyone felt at home, everyone felt welcome and no idea was a bad idea," Dill told Comstock's for a September 2020 story.
The two opened their store, as Bot.a.ny, three days before shelter-in-place order hit California. "We were literally open for three days and had to close the doors," Dill said. As a silver lining, many people took the shelter-in-place order as an opportunity to beautify their homes, and the store sold out of plants every week through Instagram. The couple has proven their adaptability throughout one of the most challenging years in recent history.
Strapping Store
Susan Stewart opened this "wacky, classy, trashy and trendy" houseware and gift store in Oak Park with the support of her wife, Rachel Stewart, in 2017. The quirky store is community oriented, offering a welcoming space for shoppers of any identity — Carrillo of Lavender Library noted that, "Strapping Store even had a Selena card! That means so much to me as a Latina person!"
Stewart has chosen to bow out of the financial award of the Sacramento Republic FC program, as she says the community showed up at the shop "to make sure we survived" the hardship of the past year. "The Strapping fam is grateful to the Sac Republic for honoring our shop during Pride month, and for helping our community get back on its feet," she says.
Stewart is humbled by the community recognition, but hopes the award will be life-changing for another LGBTQ-owned business, and will help nurture the queer community in Sacramento. "We live by one hashtag at Strapping: #communityovercompetition," says Stewart.
–
Stay up to date on business in the Capital Region: Subscribe to the Comstock's newsletter today.