Revolutionary innovation often begins by bringing a big idea to an old problem. HomeAid Sacramento in Roseville is doing just that. It's addressing the age-old problem of homelessness by serving as a facilitator between the regional homebuilding industry, and homeless shelter and service providers. There is no other organization in the greater Sacramento region that's able to bring together those who build housing and those who need a place to call home.
In recent months, under the leadership of Sacramento Mayor Darrell Steinberg, no other topic has commanded more focus and attention from policy makers and the media throughout the Sacramento region than the problem of homelessness. With the increased awareness, appeals are growing louder to seek innovative solutions. How do we as a community best address this complex issue and the life-changing implications for all who face its harsh realities? How can we inspire even more innovation to the challenge?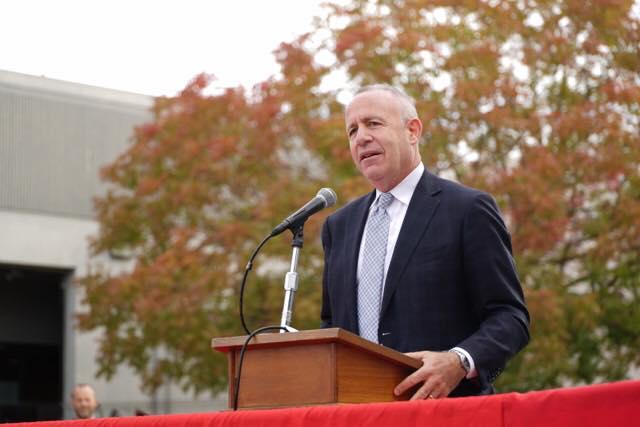 Indeed, as a common societal problem that does not necessarily attract market-driven solutions, innovative efforts toward ending homelessness are both welcome and necessary. By the example of HomeAid Sacramento over the past three decades, fellow stakeholders in this challenge have come to understand innovation can be revolutionary to the individual, yet incremental to solving the shelter housing shortage.
Nowhere was this more evident than during the recent dedication ceremony for the new $1 million expansion of Saint John's Program for Real Change. On that sunny fall morning in 2017, Mayor Steinberg, alongside assembled dignitaries and Saint John's Program participants, celebrated the promise of human potential and remarkable progress on a critical common mission.
At Saint John's Program for Real Change, in addition to shelter and food, homeless mothers are provided with the opportunity to attain their high school GED, participate in life-skills training (including conflict resolution and family/financial budgeting), as well as job interview and readiness training. The program is multi-stepped and goal oriented. So, there is always room for continuous improvement and goals to be met as participants build toward independence.
HomeAid Sacramento is the leading builder and renovator of dignified shelter housing in the Sacramento region. Since 1996, HomeAid has partnered with homeless shelter operators and service providers to deliver dignified housing for the benefit of emergency and transitionally homeless individuals. With the completed expansion of Saint John's, more than 1,000 new beds and more than 80 shelter development projects, including ones currently underway, will be available.
As with Saint John's, each project requires innovation in both planning and coordination. The planning component involves identifying and qualifying the needs of local homeless shelter providers, and then securing the necessary professional expertise and in-kind resources to meet each construction project need. To accomplish this, HomeAid recruits a builder captain from volunteer members of the North State Building Industry Association. The builder captain assumes primary responsibilities for enlisting the assistance of trusted, specialty subcontractors and tradesmen to complete the scope of work. On the Saint John's expansion, for example, Lennar served as builder captain.
Most of the innovation involved with each project occurs during the coordination, construction and delivery phase. For example, more than 40 trade partners are brought together to leverage that into savings for the shelters involved. Due to the volunteer and in-kind nature of the work, trade professionals are called upon to be flexible in completing their specialized tasks under unconventional dynamics, alongside each other. For example, instead of a fee for service contract, HomeAid's builders and trade partners work under an exoneration agreement that provides liability coverage to shelter partners, as well as the builders and trades involved. This remarkable dedication results in huge savings and value to the benefit of the homeless shelter providers and their residents.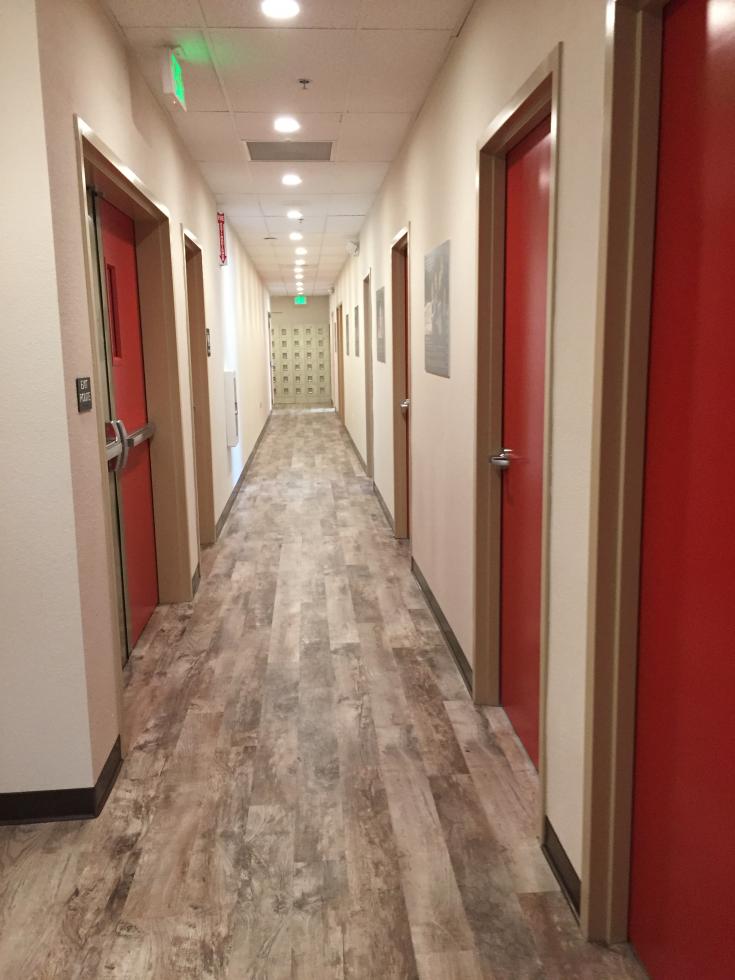 In the final accounting for Saint John's, the HomeAid/Lennar team was able to value-engineer project costs down and increase in-kind donations to cover more than 30 percent of the overall project costs. Simply put, without this kind of innovation and generosity, many homeless shelter projects in our region would not or could not be completed. Additionally, through leveraging the skills, donations and nimbleness of the contributing homebuilders and their industry partners, construction savings translate into even more funding available for shelter programming and services.
Currently, the next big HomeAid partnership project scheduled for completion is the extensive renovation of a twelve-unit apartment complex that will be home to veterans and their families under the leadership of two builder captains, Taylor Morrison Homes and USA Properties Fund. These refurbished apartments will become permanent homes for the veteran families in early 2018.
And yet, despite the innovative model and record of success, HomeAid Sacramento has found it historically challenging to communicate the value of its many accomplishments beyond its loyal sphere of building industry supporters and shelter partner beneficiaries. With each completed project, there is always more work to be done. HomeAid Sacramento welcomes volunteers as well as corporate and individual contributions. Every dollar donated to HomeAid Sacramento yields a return of more than three dollars in dignified shelter housing.
So, while we may not have all the answers to end homelessness in our region, human innovation is alive and well in how we, as thoughtful individuals, can choose to tackle the construction of shelter housing, one important aspect of this complex issue. For more information, please visit www.homeaidsac.org.