In America's farm-to-fork capital, it's easy to place attention on the fork side of the story – the amazing chefs and restaurants feeding us. Yet, there's a complicated web of grassroots services, part of a larger food system, which covers everything including health, environment, economy, social justice and more. Nonprofits provide core services that keep this delicate system moving toward a better community. Comstock's explores this side of Sacramento's local food network.
Health
Debra Oto-Kent, executive director at Health Education Council, believes the real drivers of health are outside the doctor's office. Her nonprofit's mission is to cultivate health and well-being in underserved communities. They provide a range of services, because they recognize someone's health may be affected by more than the food they eat, including social determinants such as their financial well-being, their school environment, or even their ability to walk safely in their neighborhood.
This past year, Health Education Council focused on improving the school environment. They partnered successfully with Valley Vision, Food Literacy Center (the nonprofit where I serve as executive director), and others to pass a new school wellness policy at Sacramento City Unified School District. The document kicks junk food out of the school day.
Oto-Kents' team also provides nutrition education classes to parents. But they don't stop there. Their staff are trained as financial coaches, because Oto-Kent believes low-income families cannot address health through food alone. They also need to be financially fit, able to save for emergencies and have access to financial services.
Addressing this network of needs for low-income families is critical to building a healthy farm-to-fork capital. "Education alone can't do it," Oto-Kent says.
Environment
Matthew Van Donsel, community engagement manager at Sacramento Tree Foundation, wishes more people understood how easy it is to grow their own food. By the end of 2019, the foundation has a goal of planting 1,000 fruit trees in Sacramento. Its mission is to build healthy, livable communities in the Sacramento region by growing the best urban forest in the nation.
Matthew believes trees aren't just good for the planet – they ensure the health of our residents, too. They provide cleaner air to breathe. They create a beautiful space that might encourage neighbors to walk outside more, possibly even reducing chronic diseases like obesity.
"Amongst all the things they give us, the psycho-social and environmental benefits … They also bring us food," Van Donsel says.
Van Donsel likes working in the community to improve our local food system. He points to efforts like the Sacramento Urban Agriculture Coalition, which helped pass a resolution in 2015 to allow sales of homegrown food. He feels inspired that a resident might benefit from the foundation's donation of a fruit tree, which could burgeon into a small business.
"Trees ensure the health of our residents," he says.
Economy
Through her work as managing director at the nonprofit Valley Vision, Trish Kelly has surveyed 57 nonprofits working in the Sacramento region's food system. Their work involves feeding the hungry, teaching nutrition to kids, job training for startup entrepreneurs and more. The private sector isn't at the center of this story. In many ways, Valley Vision is. They're connecting the efforts of nonprofits to partners in private and public spaces. Its mission is to make Sacramento region communities the most livable in the nation.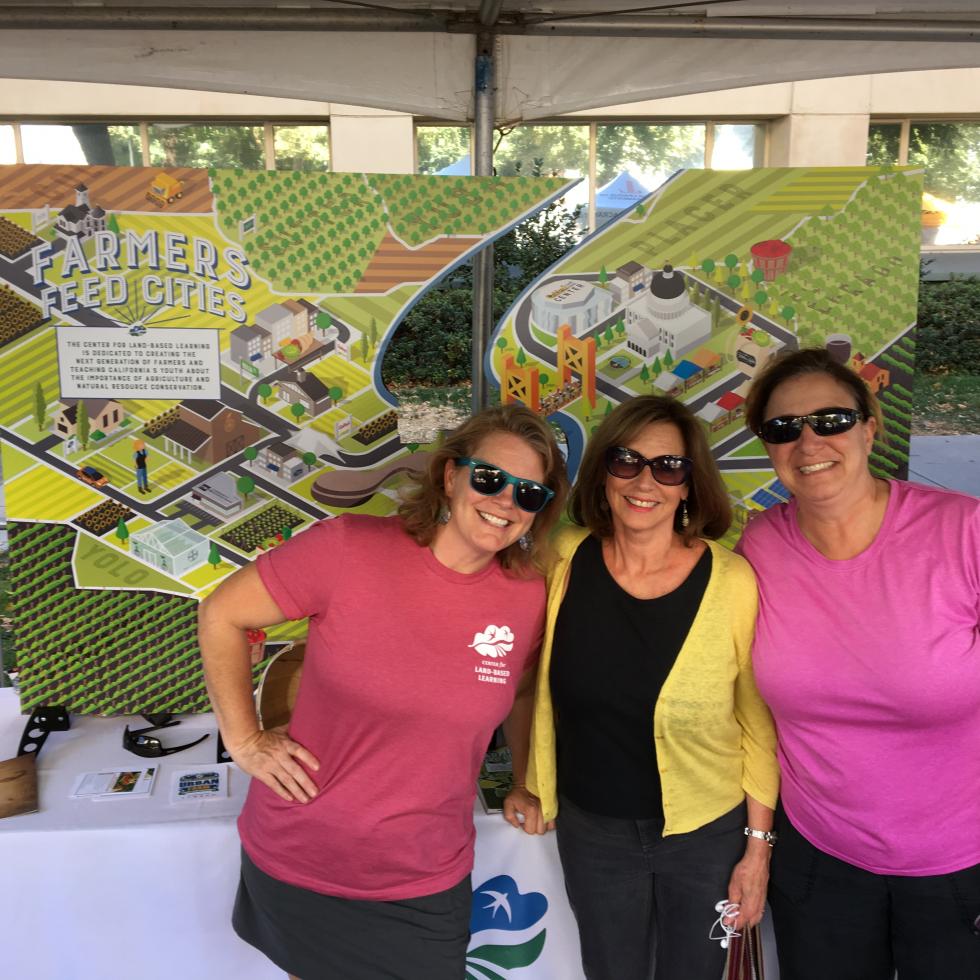 "We have a whole constellation of nonprofits working in different domains of the food system," Kelly says. "They are vital to supporting the for-profit side."
One example is Valley Vision's recent contract with Visit Sacramento to facilitate the farm-to-fork program. While tourism feeds the economic side of the project, Kelly believes nonprofits add quality of life.
"Nonprofits are on the ground, addressing the issues," Kelly says. "[They] make this idea of a healthy, prosperous food system a reality." She points to nonprofit efforts to train new farmers, support workforce development and improve school wellness as examples of building a vibrant community.
Valley Vision is also responsible for securing a federal Investing in Manufacturing Communities Partnership designation for the Central Valley. Only 12 regions in the nation hold this distinction from the U.S. Economic Development Administration. It was created to help accelerate and revitalize manufacturing, and allows for preferential consideration for $1.3 billion in existing federal funding.
On December 12, the nonprofit will bring together funders like Chase and First Northern Bank for its Ag Plus Forum, hoping to inspire investments in the region's food system. Nonprofits are being given free admission to encourage the links between grassroots innovation and private collaboration.
"We're building on our agricultural heritage to create an economy of the future," Kelly says.