If someone had told Tyler Robinson and Preston Tillotson, of Sudz by Studz, five years ago that they would be making soap and other skincare products for a living, both would have likely laughed at the idea. Yet, the economic downturn paired with a perfectly-timed soap making adventure led the couple to do just that.
It is tempting to categorize a story like theirs as one with a clear-cut plot twist. Yet, the career paths of the two entrepreneurs have definitely gone off-script over the years. Robinson, a musician and performer by trade, was a contestant on the first season of NBC's The Voice in 2011. After being voted off the show, he attempted to continue his pursuit of music in Los Angeles. By early 2012, however, Robinson was still unable to find steady work in Southern California. He had already been splitting his time between Sacramento and Los Angeles in pursuit of work and to maintain his relationship with Tillotson and ultimately decided to make a permanent move north.
Meanwhile, Tillotson graduated from Sacramento State with a philosophy degree in 2012, only to learn that the financial services company he had worked for during school was relocating and he would be out of a job. He found himself unemployed and unsure if he truly wanted to pursue graduate school to become a professor as he originally planned.
Looking for a fun diversion, the couple took a soap making class in December 2012 that changed everything. Robinson immediately went out to purchase supplies so they could experiment with the process at home. Thus, the Sudz by Studz story began in what Tillotson calls a three-month blur. "We made soap almost every day," he says. "It was a honeymoon phase marked by a deep passion and love for the trade, itself."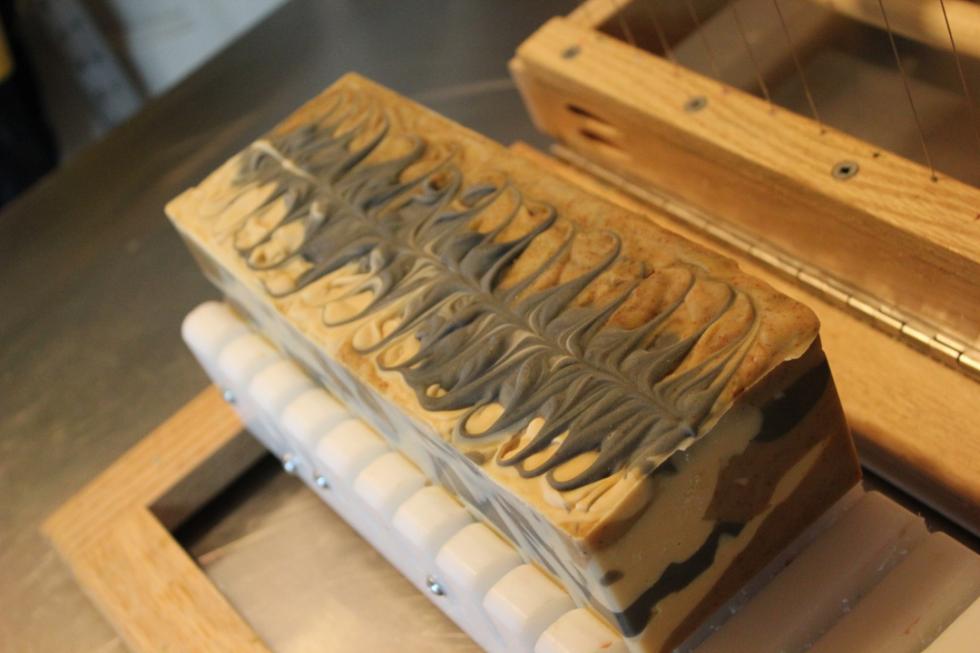 Soap making quickly became something the couple knew they wanted to pursue further and they officially launched Sudz by Studz in February 2013, inheriting an additional skincare brand called Gratitude via an online contest soon after. While they were each still working side jobs — Robinson found work as a barista and Tillotson worked in marketing and other corporate fields — the business became their focus. "Our love for the craft, coupled with the fact that neither of us were finding stable, meaningful work, pushed us forward," Tillotson says. "I was unemployed and I didn't want to be a cog in the unemployment wheel. I wanted to at least start building a business that could become something."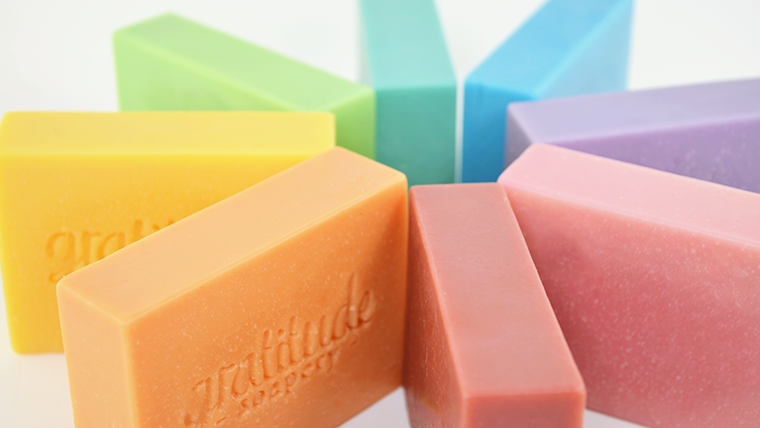 Nearly three years after launching the business, Robinson left his last barista job in January of this year, marking the first time the couple had worked together on Sudz by Studz full time. The couple also had big dreams of opening a brick and mortar shop. The Sudz by Studz and Gratitude products had only been sold online and at special events. After a search for the perfect spot in the Sacramento region, they opened their flagship store in Historic Folsom this past April.
"The hardest thing about having a soap shop online is that you're really missing the tactile experience," Robinson says. "Most people respond to fragrance or essential oil blends in such a way that it triggers intense memories or feelings. Now in the shop people, even without knowing the price, will pick something up, smell it and hold it to their heart. You can always tell by someone's body language, how they react to certain fragrances and products."
The physical storefront has added another layer of successes and challenges to the business and, with the holidays around the corner, the owners are expanding production and hiring help for the busy season. According to Tillotson, the Sudz by Studz products are customer favorites due to their customized nature, but the Gratitude brand soaps are top sellers thanks to the charitable aspect. "Every time somebody buys a bar of Gratitude soap, we donate a bar of soap to local charities. We work with Loaves & Fishes, My Sister's House and the Sacramento LGBT Community Center," Tillotson says. "We also look for ways to teach the beneficiaries of the various charities how to make soap every year. We love sharing the craft and the message everyone can make soap, even on a limited budget. Our hope is to continue empowering others through this type of work."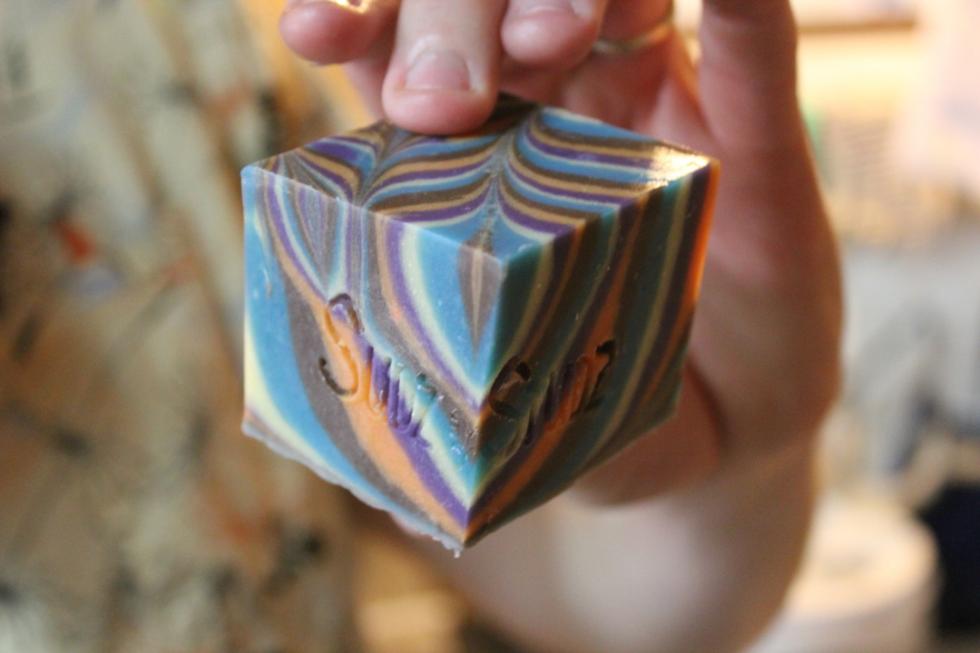 The excitement the owners have for their work is palpable, but they are keeping their financial wits about them. Tillotson recently picked up a part-time remote job with the financial services team he worked with while in college in an effort to offset the costs associated with ramping up for the holidays.
"You're not promised a paycheck when you run your own business and having some stable income can mean the difference between you sleeping well at night or not," Tillotson says. He points to the common misconception that business owners who have side jobs or day jobs must be unsuccessful and notes that piecing an income together from multiple sources is rarely talked about but is fairly normal — especially among new business owners. "We're never too proud to pick up a second job in the event that we need to support our business and its growth," Tillotson says.
Follow our writer Jennifer Snyder as she speaks with people in the Capital Region who have taken unconventional career paths to get to where they are today.