Miel Apothecary, housed in the old Pedroni's Pharmacy building constructed in the early 1900s on Broadway and 34th Street in Oak Park, is a potpourri of healing salves, locally-sourced perfumes and vintage clothing.
Ruebi Jimenez opened the doors of Miel in October 2016, instead of pursuing a master's program in applied anthropology at Sonoma State University. After graduating from UC Santa Cruz with a degree in anthropology, she was a stay-at-home mom, sold vintage goods on Ebay and Etsy, and worked intermittently as a server and consultant for a lobbying firm. Then she considered graduate school.
Miel Apothecary

Location:

3324 Broadway, Sacramento

Hours:

11 a.m. – 6 p.m. Tuesday to Saturday; closed Sunday & Monday
"When I looked at the profiles of another $40,000 in debt — the price of graduate school — against the price of starting a business, which was always my secret back pocket dream, I felt like I would have a better chance of being able to support myself and my family by starting a business," she says. Jimenez used her personal savings and credit to open the store.
Miel's inventory is showcased by its modern meets vintage design: brick walls, a network of shelves anchored to the ceiling and luminous arched windows are accented by air plants hanging in glass jars instead of curtains.
Jimenez's academic fascination with cultural arts and crafts is evident throughout the products for sale at Miel, which include tea towels hand-dyed using an ancient Japanese dyeing technique called shibori, locally-sourced essential oils and pottery inspired by traditional Latin American designs.
Jimenez favors products made by women. As a student at UC Santa Cruz, she learned that many archaeological antiquities thought to be crafted by men were later determined to be the works of women. At Miel, Jimenez hopes to give women makers the credit they deserve.
Alisa Rose, whose product line is called the Gold Country Witch, makes blessing kits for the boutique that include hand-poured candles, bath salts and essential oils. "Everything that Ruebi picks for the shop is locally made, practical and beautiful," Rose says. "There is something really magical about having somebody else pick out this one unique thing and incorporating that into your household to be part of your everyday magic."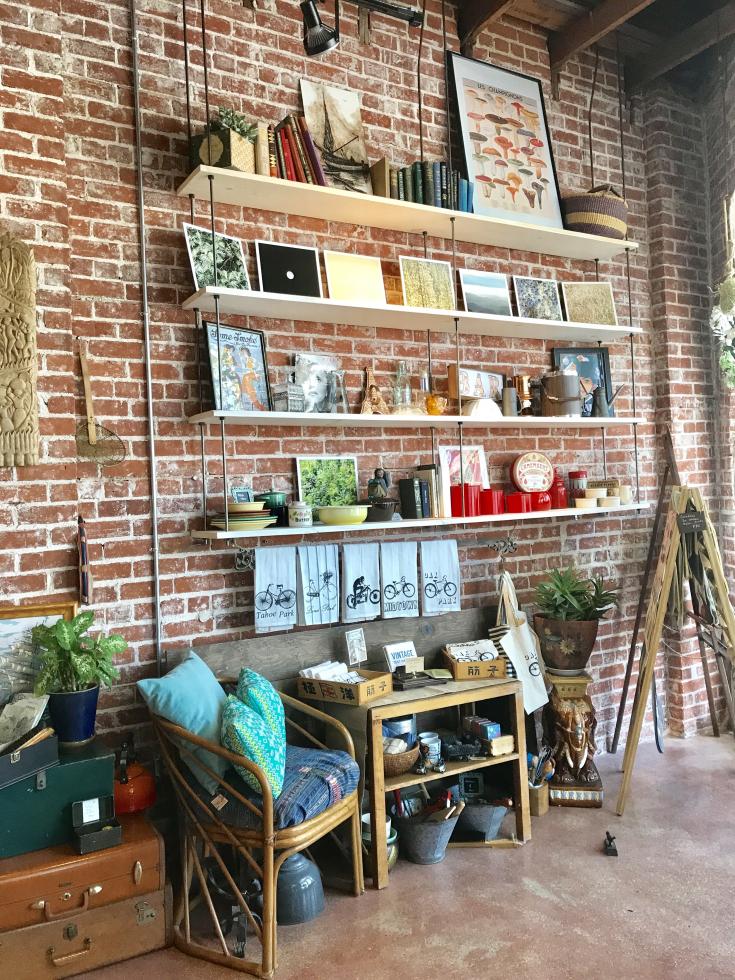 Another product provider is Oak Park-based toymaker is Mike Duffy who crafts blocks, Harry Potter wands, fairy houses, cutting boards and serving utensils from abandoned driftwood that he finds in the Sacramento-San Joaquin Delta. Also in stock are devotional candles like the ones you might find in a Mexican grocery store except instead of Catholic saints, they feature photos of personalities, including Divine, a drag queen character actor popularized by John Waters films; Patti Smith; Dolly Parton; and Beyoncé. Other products include oddball framed pictures, antique film canisters and pillows sewed by Jimenez.
"I don't think Miel is just about a certain product," she says.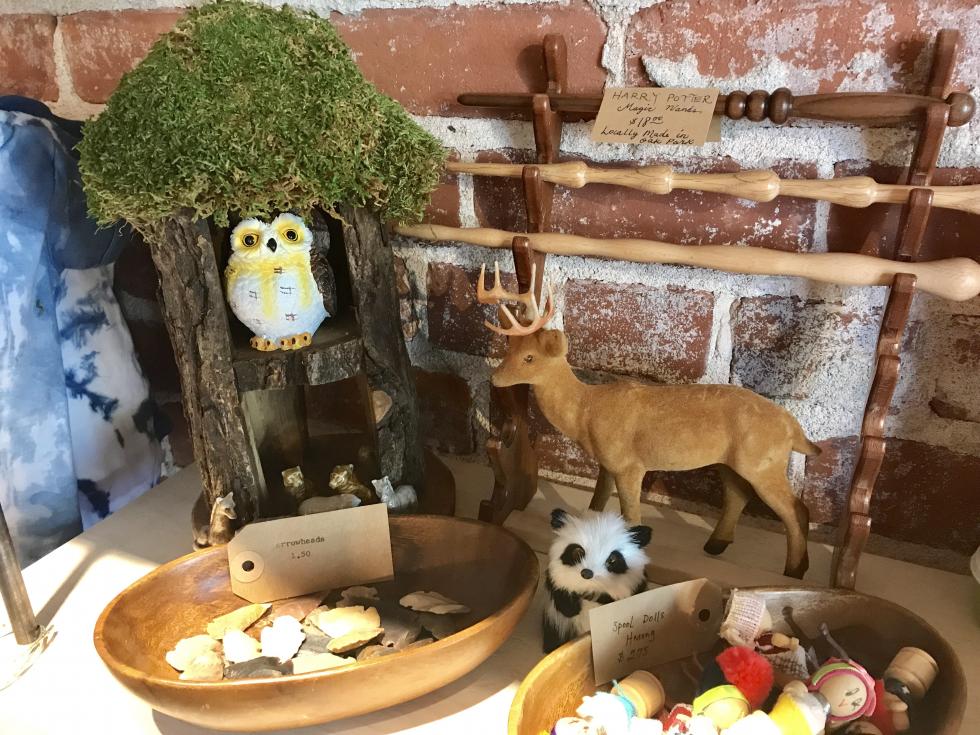 Jimenez describes Miel as a lifestyle shop that strives to appeal to customers of all demographics. "I want people to come in and feel like they are in a different zone," she says. "I think the best compliment that I ever had was from a little girl. When she walked in, she said, 'Mommy, can I live here?'"
Miel is among eight women-owned businesses, according to Jimenez, that have sprouted up in Oak Park's Triangle District since around 2016, heralding a renaissance for the community.
Roshaun Davis and Maritza Davis, the founders of Unseen Heroes, an event marketing agency, may be part of the reason why new businesses want to locate in this part of Oak Park. Through its monthly GATHER: Oak Park event, the agency has attracted thousands of people for an evening of food, live music and socializing, who enjoy the beauty of the historic neighborhood on warm summer nights.
"We never set out to attract businesses to Oak Park, but it's a byproduct of things like GATHER: Oak Park and Display: California," Roshaun Davis says. "So far, 13 businesses have opened around us since we've been here [since 2014]"
Jimenez, who lived in Oak Park 15 years ago before she moved to San Francisco, says to appeal to the neighborhood's residents, she has priced Miel's treasures for the average pocketbook — a calculation designed to make the boutique a go-to in the local community.