The ever-expanding Fieldwork Brewing Company is expanding again, this time at its popular Midtown Sacramento taproom.
When The Press Bistro announced in November it would close, Fieldwork pounced on the adjacent Midtown space. In January, the Berkeley-based brewery unveiled plans to expand into The Press space, increasing the size of its taproom from 1,400 to 4,900 feet. The renovated Fieldwork Sacramento, slated to open this spring, will also feature a food menu centered on wood-fired pizzas and fresh salads.
Of course, it was just a matter of time before Fieldwork, which San Francisco Business Times named the 10th fastest-growing private company in the Bay Area, experienced another growth spurt. The Sacramento renovation is only the first step in the next phase of expansion for Fieldwork, which recently opened its seventh taproom, in Corte Madera in Marin County. "We're working on a couple of new projects for 2021 and 2022 that should put us in the 11-12 location range," Fieldwork co-owner and CEO Barry Braden says.
Fieldwork opened its first satellite taproom next to The Press on Capitol Avenue in August 2016. Known for an extensive and continuously rotating selection, Fieldwork released more than 500 unique beers in its first five years. Despite the plethora of homegrown breweries and beer bars in the area, Sacramento craft beer drinkers flocked to Fieldwork. "There have been very few sunny and beautiful days where we haven't seen their patio absolutely filled with people having a great time," says Emily Baime Michaels, executive director of the Midtown Association. "It seems like it's a great fit for Midtown."
The success of the Sacramento taproom kicked off a period of rapid growth for Fieldwork. Over the next few years, Fieldwork opened satellites in Napa, Monterey, San Ramon, San Mateo and now Corte Madera. Fieldwork expanded by the terms of the California Alcoholic Beverage Control's Type 23 – Small Beer Manufacturer license, which allows six duplicate licenses for locations that don't brew onsite. That speedy expansion may sound risky, but the duplicate licenses sped up the permitting process, while the lack of on-site brewing kept overhead low.
Fieldwork reached its duplicate license limit with the Corte Madera opening, but the company has no plans to slow down. "To grow and to move beyond the seven locations we now have, all the new locations will have a small brewing component to them," Braden says. "Thus, it makes sense to open up the food component as well."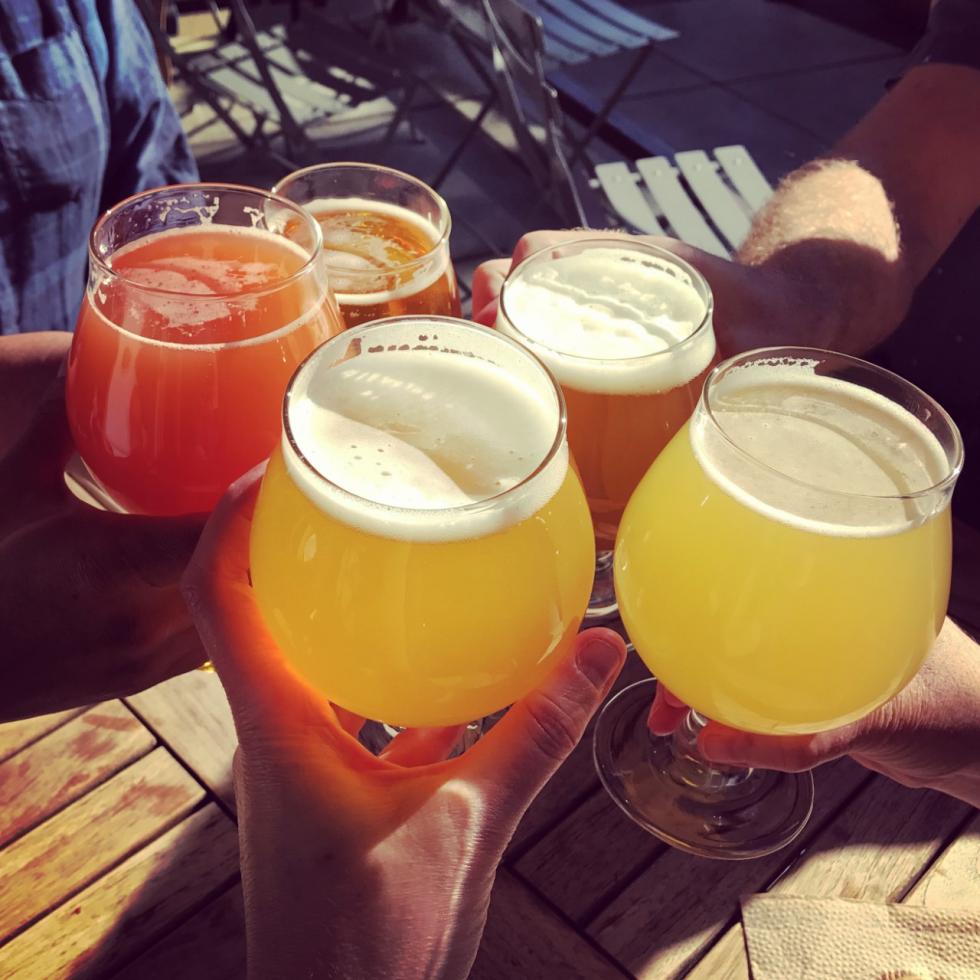 When the renovated Fieldwork Sacramento opens, it will sell simple, beer-friendly fare like pizzas, salads, appetizers and brunch options, as well as a kid's menu. Fieldwork's culinary director is Jeffrey Amber, who has extensive experience launching "multi-location opportunities" like this one. Amber previously worked as the culinary director for Bay Area chains Mixt and The Forge Pizza.
After debuting the food menu in Corte Madera, Amber will spend much of 2020 traveling from taproom to taproom to train employees on the restaurant concept. But how will Amber know when it's time to pack up and leave town? "When I come to work in the morning and there's nothing for me to do," Amber says. "I love that feeling."
Maintaining consistency becomes a more significant challenge as Fieldwork continues to grow. "The key thing for us is consistency across all of our taprooms," Braden says. "We're just going to learn about it on the food side, to make sure that we dial in the process."
The renovated space in Sacramento will include a vastly expanded patio and a spacious indoor lounge area. The location may receive a small pilot brewery in the future, although it will not debut with the current remodel. Braden does not expect the renovation to disrupt business at the current taproom. "We'll be putting a pass-through door between the Press space and the current space," he says. "The last thing we have to do is punch through that door, and that will be something that we do overnight. At some point in time, we'll be ready to open it up and get moving."
As for the beer, expect the same diverse mix, with a hefty dose of India pale ales. While many breweries might expect their hoppy beers to sell better in IPA-crazy Sacramento than in other nearby Northern California cities, Fieldwork has the hard data to prove it.
"In Napa, sours and Belgian style beers are a much higher percentage of our business. Lager sales at our other taprooms are much higher than they are in Sacramento," Braden says. "Sacramento likes its IPAs and double IPAs."