When Davy Bui decided to start a bread-baking business, he wasn't sure how much demand there would be for his "drunken" loaves.
"On my first Saturday at the Oak Park Farmers Market, I only brought 10 loaves," says Bui, who markets his fermented breads as The Drunken Loaf.
Two years later, he sells about 70 loaves each week at the market and another 50 loaves on Sunday when he opens his home storefront on 21st Street just north of 2nd Avenue in Sacramento. In addition to the traditional sourdough, he also offers wheat, cracked pepper parmesan and other varieties.
Bui hand-mixes his dough and bakes the bread right in his home kitchen as a licensed cottage food operator.
Cottage Food Program Assists Micro-Entrepreneurs
Since 2013, the California Retail Food Code has included a provision for licensing and inspecting home-based food businesses. In Sacramento County, the Environmental Management Department oversees about 160 vendors who operate under one of two licenses: Class A, for direct sales to customers; or Class B, for sales to retail outlets and to customers.
Like The Drunken Loaf, most of these local businesses fall into the "Class A" category, and sell baked goods. Others offer coffee, honey, jams and jellies, and spice blends — products considered to be "the lowest risk to public health," says Supervising Environmental Specialist Zarha Ruiz, who works with two inspectors to manage the program.
"The intention of this bill was to create a platform for people who want to get into the retail food business who either don't want a large business or are not ready yet to launch it. This creates space for them to do limited food prep at a managed risk," Ruiz says. "The Cottage Food Program can be a test-drive, but without sacrificing public health."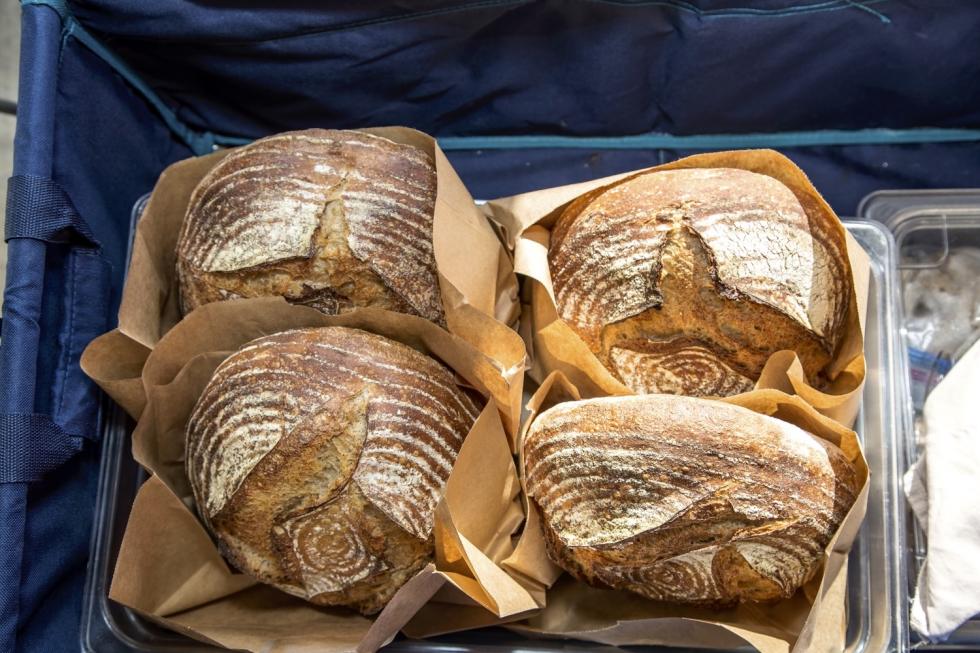 The Drunken Loaf
An avid researcher, Bui learned about bread-baking "exclusively from books," such as Michael Pollan's "Cooked" and Chad Robertson's "Tartine Bread." Bui also made a pilgrimage, of sorts, to Tartine Bakery in San Francisco; the rest he learned through trial and error.
Bui stays at home to care for his 5-year-old son, so his time is limited. But he sets his alarm for 3 a.m. three days a week and figures he spends 40 hours baking his artisan breads.
Money is not the primary motivator, Bui insists. Among the many restrictions in the Cottage Food Program is an annual income cap of $50,000. Larger businesses must prepare food in a commercial kitchen under the standard health department license. Figuring a 20 percent profit margin for his bread, Bui says he would only net $10,000 if he hit the annual income limit.
Instead, he enjoys the sense of community, and earning the thanks of his customers. "I feel like I've experienced Sacramento through a lot of different lenses," says the former musician, political organizer and stock analyst. "My music and my bread — for me, it's kind of the same. I'm trying to share something people don't get exposed to a lot."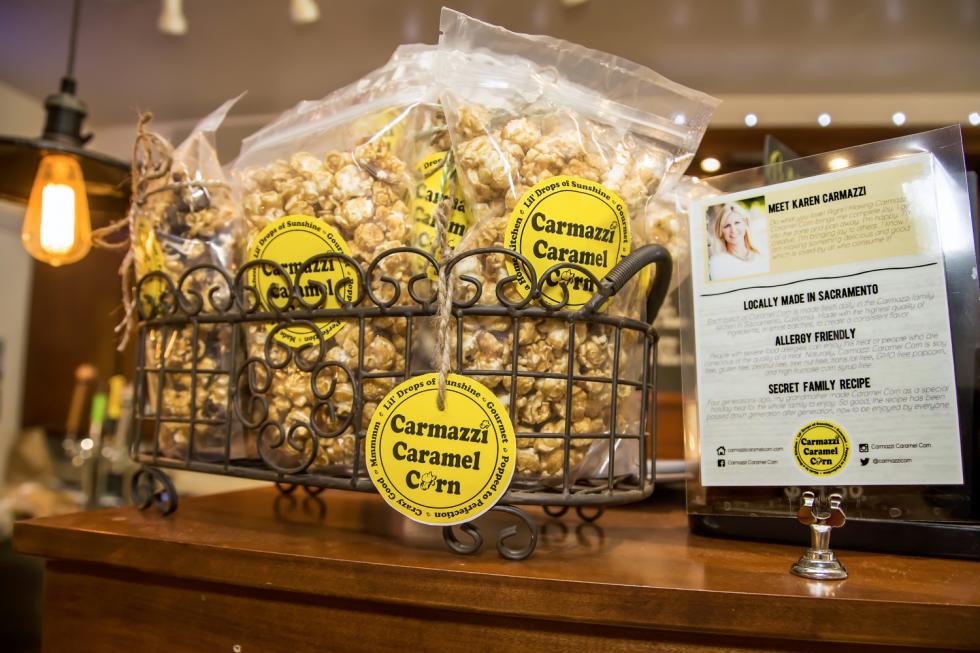 Carmazzi Caramel Corn
Karen Carmazzi's business idea began when her college-aged children sold caramel corn to make money for a trip to Europe. The fourth-generation family recipe sold so well that, two years ago, Carmazzi Caramel Corn became a cottage business.
Carmazzi has kept her day job as a home-based salesperson for promotional products. But in her spare time, she makes caramel corn in small batches, packages it and delivers it to nearly 20 retail accounts. She also sells directly to consumers via her website. Even UberEats and DoorDash will pick up caramel corn from Carmazzi's home and deliver it to hungry customers.
"If I had a Class A license, it would be all me selling my product," she says. "With a Class B permit, I have multiple retail outlets who already have their own clientele. I can grow with them."
When Taylor's Market recently expanded with a second location at Sacramento International Airport, suddenly Carmazzi Caramel Corn was flying across the country. The treats are also available in Carmel and Newport Beach.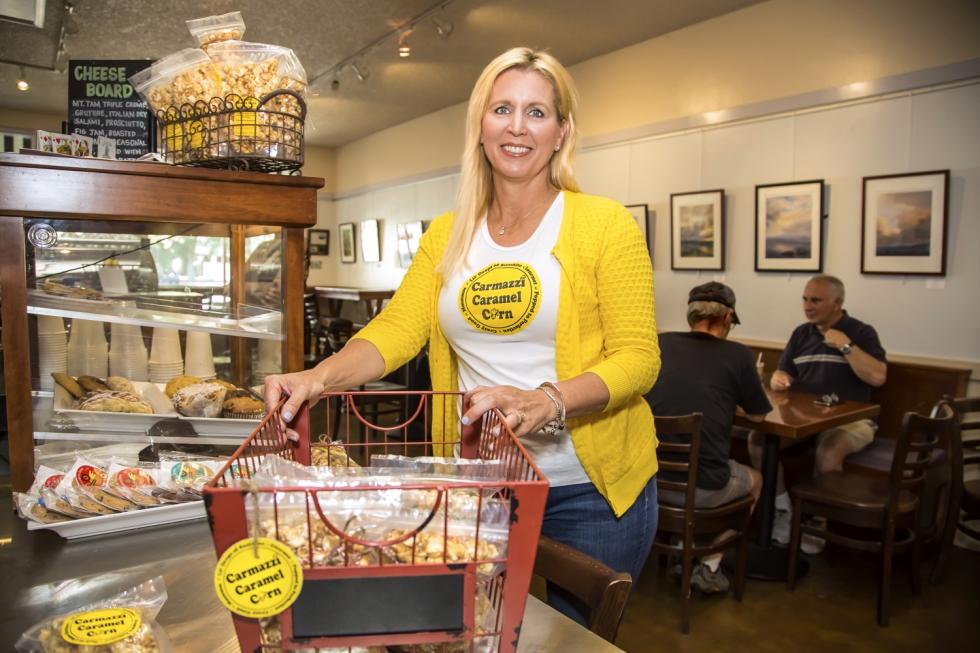 But the business starts at home, in the same nut-free kitchen where Carmazzi cooks for a daughter with severe food allergies. Her products are also soy-free, and she recently introduced a vegan caramel corn that is dairy-free. "There's a lot of pride for me knowing I can provide a snack for a kid or adult with allergies," she says.
Jaynee Cakes
Melissa Jayne Archuleta is a cottage food success story, having built Jaynee Cakes from a home-based business to a retail storefront in Carmichael's Milagro Center.
Eight years ago, when she and husband Louis were living in the Bay Area, Archuleta started taking orders for custom cakes. A year later, the family moved to Sacramento, and Jaynee Cakes came too. "I put an ad on Craigslist, and people started ordering cake after cake," Archuleta remembers.
In 2013, when the Cottage Food Program went into effect, Archuleta went through the Class A licensing process, allowing her to sell directly to customers. From her home, where she lives with her husband four young boys, she fulfilled four to five orders a week for wedding, birthday and other specialty cakes.
But she wanted to do more. She wanted to experiment with ingredients not allowed under cottage food law, such as fruit garnish and soft cheeses. She wanted to take more orders. And she wanted to make more than $50,000 a year. The best way to achieve her goals, Archuleta realized, was to "graduate" from her home kitchen to a retail storefront.
"It's a totally different thing, going from your house to retail," she says, citing multiple city inspections and change orders. "There were so many things to think about that, for awhile, cakes had to take a back seat."
After a year of build-out, Jaynee Cakes opened in late April in the Milagro Center. Not only have custom cake orders nearly tripled, but Archuleta also sells a case full of cupcakes each day. Her mother helps with baking so Archuleta can focus on cake decorating.
"This was the end of Phase 1, getting out of my house and into a commercial kitchen," Archuleta says. Next, she may hire an employee at the new retail location. Long-term, she is considering a second retail store — and perhaps more.