In an increasingly crowded digital space of bloggers and influencers, Melissa Johnson, founder of the Sacramento-based lifestyle blog Best Friends for Frosting, knew she had to create a thumb-stopping moment to stand out.
Leveraging her expertise in blogging and social media with her passion for interior design, Johnson has created a custom Airbnb that brings her blog from cyberspace to real life. Her #SObestfriendsforfrosting Airbnb officially began hosting guests in early August.
Nestled in the heart of Land Park among a row of charming, historic homes the two-bedroom, one-bathroom house is painted a soft pink hue, with a pink front door and a gold pineapple doorbell. Inside the home, visitors find a bright, white kitchen, pink walls and a sprinkling of gold pineapple accents.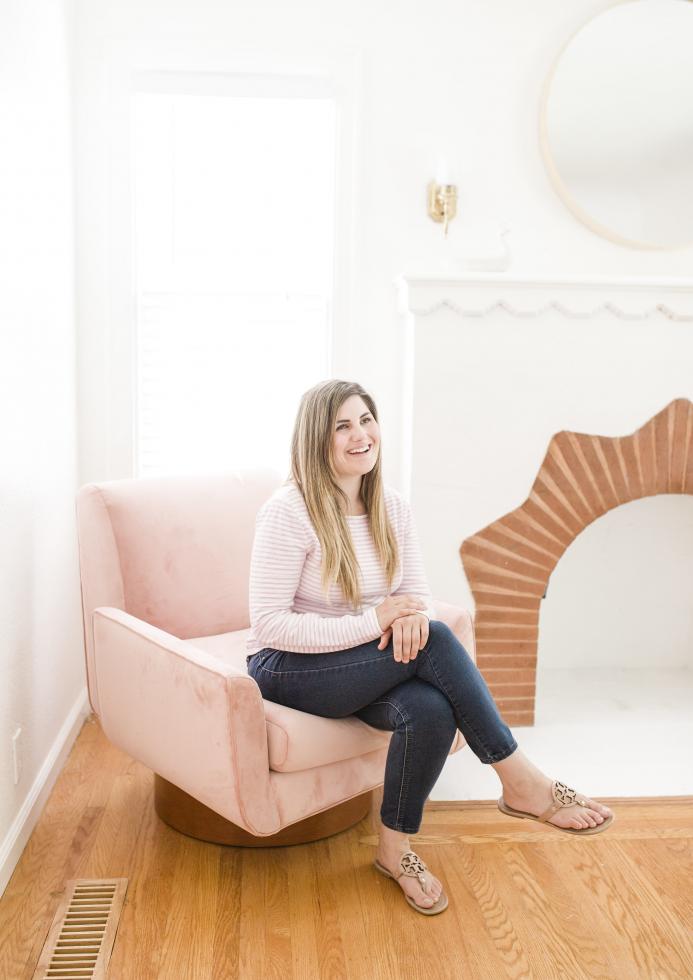 Johnson intends for the Airbnb to serve as the perfect backdrop for guests to snap Instagram photos or stage a Pinterest-worthy photo shoot. The house — which rents for $158 a night — can also be used as lodging for out-of-town visitors or as event space for baby showers, wedding showers and other celebrations. "I haven't seen anyone else do this — I think we might be the first," Johnson says of the idea to launch a branded Airbnb.
There are currently more than 30 million bloggers in the U.S., according to Statista. Within this saturation, influencer marketing is evolving and opportunity exists for professionals in the industry to experiment with business endeavors beyond their digital presence — like, as Johnson did, with a new take on brick-and-mortar.
Seizing New Opportunities
Johnson began blogging in 2008, sharing her thoughts on home design, recipes, entertaining tips and fashion. In 2010, she launched Best Friends for Frosting, and as she began to generate a loyal following, she made the decision to monetize her blog around 2012. Today, Best Friends for Frosting has 6 million monthly views of its Pinterest account, and the #SObestfriendsforfrosting hashtag has 115,000 shares on Instagram. Johnson has also been featured in Better Homes & Gardens, Martha Stewart and Domino and has partnered with brands such as Pottery Barn Kids, Dove and Shutterfly, showcasing their products on her blog and writing sponsored content on their behalf.
A brick-and-mortar component for her blog was something Johnson had long thought about, but between managing a busy brand and raising two young children, she says she didn't have the capacity to tackle the project.
Then, earlier this year, Johnson's parents decided to convert their rental property in Land Park into an Airbnb. This sparked Johnson's idea to pitch a brand to sponsor the design of the Airbnb property. She successfully partnered with a brand that agreed to fund Johnson's interior design for the house and pay her to do sponsored posts for her blog and social media channels. Johnson also used some the brand's furniture and décor items in her custom design of the #SObestfriendsforfrosting house.
Sacramento-based lifestyle blogger Kachet Jackson-Henderson, CEO of The Kachet Life, says that as local bloggers and influencers become more established brands, they are seizing opportunities to be more creative — and she points to Johnson as an example.
"Melissa has been an influencer in the lifestyle space and beyond for many years," Jackson-Henderson says. "Bringing her ideas, knowledge and experience together to launch the Airbnb is a very cool way to bring her brand to life."
Jackson-Henderson has tested brick-and-mortar elements for her brand as well, and has plans to do more in the future, including quarterly pop-up shops with rotating merchandise that would interest her readers and followers. She advises bloggers or influencers who want to expand into brick-and-mortar to identify clear business objectives backed by a solid strategy, and to be clear to the public about what the "ask" is. For example, Jackson-Henderson says it's good practice how Johnson is specifically asking her readers to book their stays in Sacramento at her Airbnb house.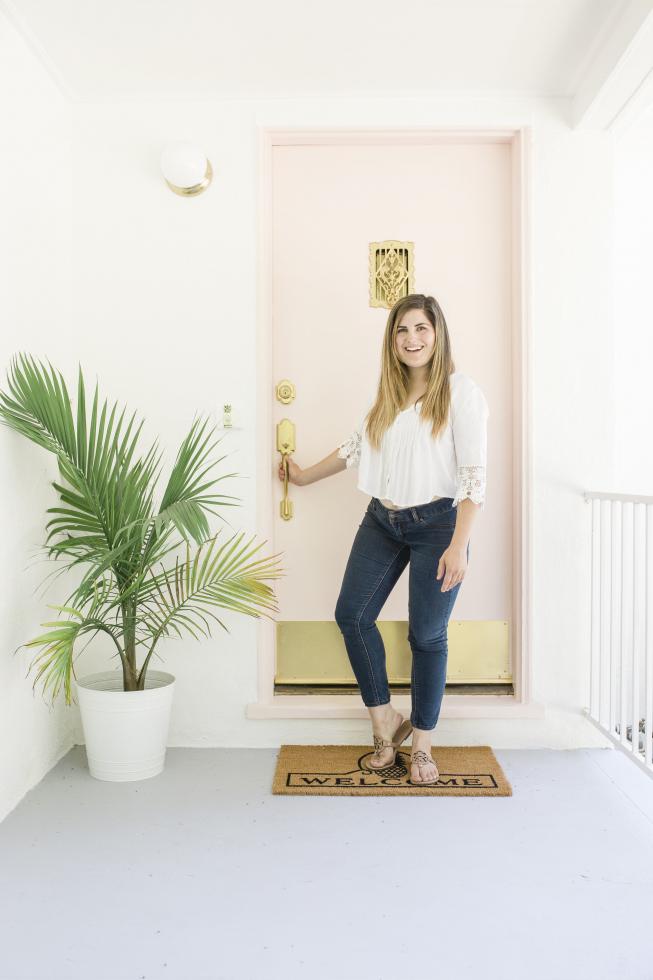 Sacramento's community of influencers and bloggers is growing, and in 2017 Jackson-Henderson founded The Blog Bloc, a collective for local content creators, bloggers, influencers and creatives. Since its inception, the Blog Bloc has grown to about 100 members who meet to share ideas, offer support and bring digital connections into the real world.
Diversifying Revenue Streams
As for Johnson's advice to other bloggers after going through her own brick-and-mortar experience, she says the key is to make sure the brand is cohesive throughout every element.
The #SObestfriendsforfrosting Airbnb is already booking into next summer. Johnson says that the space attracts out-of-town visitors and blog followers, as well as locals interested in using it to host special events or stage photo shoots.
The house has also given Johnson the perfect setting for continuing to build her brand; she recently starred in a commercial for OxiClean, which was shot at the Airbnb. "It's good when we can work in something like Melissa's Airbnb because we didn't need to work around anyone living there," says Bill Weinpahl, owner and director for Saturation Productions, which produced the OxiClean commercial. "It's almost like a stationary studio. I like shooting in that kind of space because I can roll in and set up, and it doesn't take forever or require cleanup."
While the Airbnb will generate revenue, Johnson does not plan to include it as a revenue stream for her business, because it is part of her parents' retirement project. Johnson says her blog generates six figures a year.
"We're actually focused on multiple revenue streams this year," Johnson says. "We're going to launch a podcast and teach courses to other bloggers about growing their blogs and their social presence. It's been a really exciting year for us."