You can excuse Sacramento-area beer drinkers for experiencing chronic brewery opening fatigue syndrome: The vast majority of the 70-plus craft breweries in the region debuted within the last five years. Most of those breweries opened relatively under the radar, with minimal public anticipation or expectation. But not Slice Beer Company.
Anticipation started building in April for the November opening of Slice in downtown Lincoln. That's when award-winning brewer Zack Frasher announced he was leaving Moonraker Brewing Company in Auburn, then the highest-rated local brewery on Untappd (a social networking platform for beer drinkers), to become co-owner and brewmaster of Slice. It was the beer world equivalent of LeBron James taking his talents to the Miami Heat, or at least to downtown Lincoln.
"There's definitely some anxiety to that," Frasher says. "The expectations are high because of good performance in the past."
Frasher's following paid off in advanced hype for Slice. "People are naturally driven to following him," says Slice CEO and co-owner Russ Yeager, who also works as the marketing director for Placer County-based Old Town Pizza. "They know his past at Moonraker, the top-quality beer that he was making."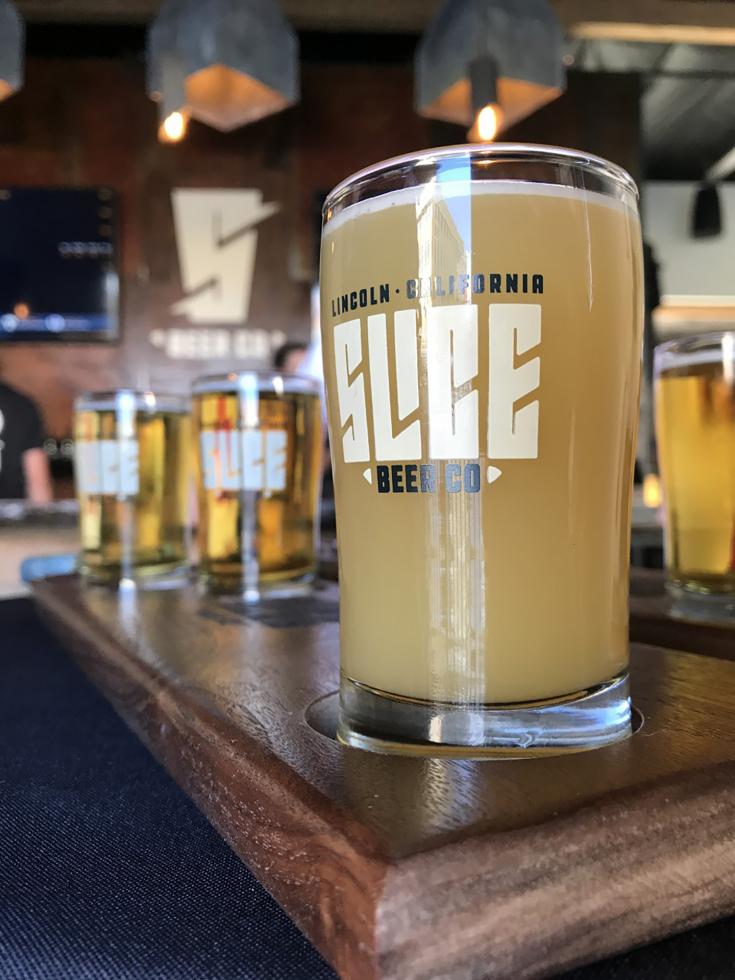 Old Town Pizza, which shares a renovated building with Slice, engaged in some creative cross-promotion: Employees at the locations in Lincoln, Roseville and Auburn (Old Town Pizza and Tap House in Elk Grove has different owners) started wearing Slice T-shirts several months ago. Two weeks before the grand opening, Yeager estimated that Slice had already sold nearly 400 shirts.
Further stoking the anticipation was a series of high-profile collaboration brews splashed across the social media pages of respected breweries. It does not hurt any nascent brewery to get associated with trusted brands like Cellarmaker, Moksa and Urban Roots. Anticipating large crowds at the Lincoln tasting room that fits fewer than 40 patrons, Frasher and Yeager scheduled their grand opening on a Monday, and they use a door person to manage crowds. Unlike most new tasting rooms, Slice is open seven days a week.
Frasher has come a long way since his humble beginnings as a homebrewer. While a stay-at-home dad to his daughter, he came across a homebrewing ad in a magazine in 2008. "I thought that was the coolest thing ever, make your own beer at home," he says. 'I had all this time, sitting on the couch with my daughter, and so I just started reading and going on homebrew forums and YouTube."
It wasn't long before Frasher's hobby became an obsession, and he evolved from homebrewing into commercial brewing. Before getting tapped as head brewer at Moonraker in 2016, Frasher did a part-time internship at Knee Deep Brewing Company in Auburn and worked at Mraz Brewing Company in El Dorado Hills for about a year.
Frasher became enamored with hazy IPAs during his homebrew days, his interest sparked by beers from New England pioneers like The Alchemist, Hill Farmstead and Tired Hands. "I was brewing hazy IPA for about two years before Moonraker," Frasher says. "I remember talking to Mike Mraz about it, and he said that beer would never sell here because it's too hazy. It was the time when West Coast IPA was the thing."

As head brewer and operations manager at Moonraker, Frasher propelled the brewery toward national recognition. Despite having little previous production brewing experience, Frasher and his hazy IPA homebrew recipes helped popularize the unfiltered, New England-style IPA on the West Coast.

When Moonraker became an overnight sensation, the brewery's "tiny" setup grew exponentially. Suddenly, Frasher was overseeing two brewing facilities and spending more time behind a desk than in the brewhouse. Slice gives Frasher an opportunity to both run the show and get more involved in the brewing process again.

While at Moonraker, Frasher was on track to produce 8,000 barrels a year and up to 12,000 barrels per year in the years to come. By contrast, the fermentation capacity at Slice puts it in the projected range of 1,500 barrels a year. "At this capacity, I feel that I can be a part of every aspect of the raw material process," Frasher says. "That was something at Moonraker I felt that was lacking."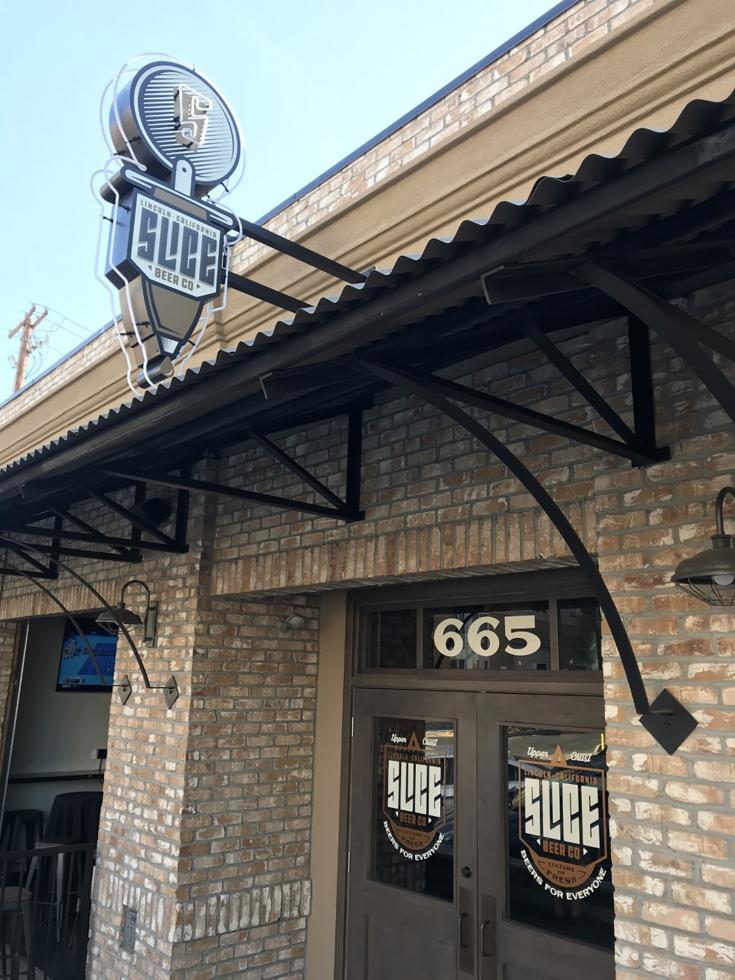 That heavy involvement in the brewing process means a steady stream of the hoppy and hazy beers that built Frasher's reputation. Five of the first six Slice beers were pale ales, IPAs or Double IPAs, although Frasher promises pastry stouts. However, that involvement also means that the buck stops with Frasher. "There's no one to blame if something goes wrong here," he says. "If I'm not happy with the quality, it's going to go down the drain. I would never let bad beer be served over this bar."
The early returns from Untappd reviewers indicate Frasher is serving good beer over the Slice bar: It's the highest-rated brewery in the Sacramento region, knocking Moonraker from the top spot.
—
Get this and other stories delivered to your inbox weekly: Sign up for our free email newsletters by tapping here.