Running a startup is serious business. It requires a big idea, strong execution, good timing, teamwork, capital and, many would say, good old-fashioned luck.
That said, a startup can flop for a number of reasons. As Forbes notes, 70 percent fail when they try to scale too fast, but 42 percent flounder due to a long development time. Finding the right balance is just one key to keeping a business afloat.
Since 2015, Comstock's has spotlighted more than 60 regional startups in our Startup of the Month column, from babysitting services and medical technologies to various apps. Some have called it quits, others have changed business models. Here are five standouts from our column that are going stronger than ever: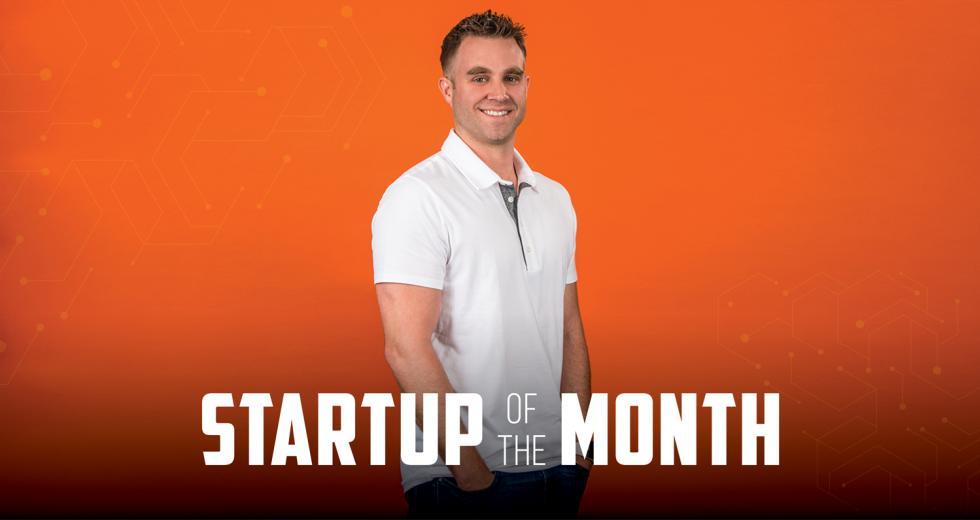 Industry: Food Delivery
Launch Year: 2015
In 2015, Greg Connolly launched Trifecta to help redefine the concept of fast food with ready-made organic meals delivered to a customer's door. Based in Sacramento, the meal delivery service offers a variety of plans (clean, paleo, vegan, vegetarian) and a la carte offerings such as flat iron steak and wild caught salmon, which customers select on the company's website.
Since the Comstock's story in 2018, Trifecta has grown considerably, now 14 times the size it was then, with a run rate well into nine figures, says Connolly, the startup's CEO and co-founder. Trifecta has expanded its partnership portfolio to include Beyond Meat, a five-year title sponsorship with the Mr. Olympia professional bodybuilding contest, the PGA Tour, the UFC, CrossFit and Team USA. Connolly attributes the success to forward-thinking digital marketing strategies that helped expand the brand.
"We've essentially harnessed the power of social media to successfully build the largest organic restaurant on the internet, and did it in just 4.5 years," Connolly says.
To date, Trifecta has shipped millions of meals to all 50 states. This year, the startup will launch its enhanced fitness and nutrition platform via the Trifecta website and app. On the platform, customers can enter some basic information like age, height, gender, activity level and diet preference, and get personalized daily and per-meal macro and calorie requirements. In addition, the platform will offer dozens of workout programs from celebrity athletes and fitness instructors. Combined with the nationwide meal delivery service, Connolly believes Trifecta will become "the most advanced total weight loss solution on earth."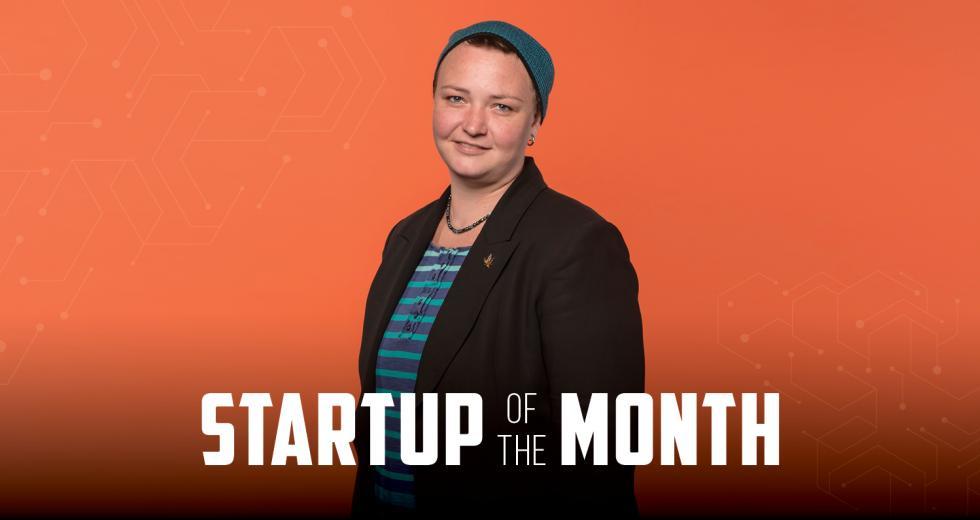 Industry: Cannabis
Launch Year: 2016
With its range of cannabis-infused topical skin care products, Newell's Botanicals was already making tens of thousands of dollars within months after launching, says Chelsea Dudgeon, CEO and cofounder. This year, the Sacramento-based startup, a four-time winner of the Emerald Cup — the world's largest outdoor cannabis competition — aims to capture more retail market share.
In the coming months, Newell's Botanicals will release more products, including body butter, bath soak and capsules. The products include THC-A, a non-psychoactive cannabinoid, with organically grown herbs and extracts selected to help relieve aches and pains and soothe and restore skin. The startup serves a wide customer base, and products come in gender-neutral packaging, Dudgeon says.
Recently, Natura, a contract manufacturing company that helps cannabis businesses launch and scale brands, announced a joint venture with Newell's Botanicals through its incubator program. Natura now provides Newell's Botanicals with back-office support services, including accounting, compliance, marketing, sales, distribution and staffing. Newell's Botanicals has started hiring some staff, Dudgeon says. These are contract positions, including a commission-based sales team of seven.
Industry: Healthcare
Launch Year: 2016
LiquidGoldConcept launched in 2016 with the goal to be the leading global provider of high-quality breastfeeding education. To date, its lactation simulation models and education materials have been used to train more than 15,000 learners, who provided skilled lactation support to more than 150,000 breastfeeding families, says founder and CEO Anna Sadovnikova.
Last year, the startup won the Health Sector award from the UC Davis Big Bang competition. Leveraging the $10,000 prize money with grant funding from a Michigan-based accelerator, LiquidGoldConcept was able to contract a digital marketing and sales consultant. By the end of 2020, Sadovnikova plans to hire her as a full-time employee.
In January, the startup submitted a small business innovation and research application (with Johns Hopkins University and UC Davis as partners) to develop a Newborn Oral Assessment and Latch Simulator that looks, feels and suckles like a term newborn. According to Sadovnikova, NORALSim will be "the first high-fidelity mother-infant breastfeeding simulator capable of teaching providers to position and attach a newborn and identify normal/abnormal suckling patterns."
In February, the International Breastfeeding Journal published the startup's paper, which illustrates that "high-fidelity breastfeeding simulators" for health professionals could be ideal for breastfeeding rates to improve. With distribution partners in six countries (and six more pending), LiquidGoldConcept aims to expand its reach to more than 20 countries this year. To accommodate growing demand, Sadovnikova anticipates moving into a larger, 3,000-square-foot facility by the end of the year.
In five years, Sadovnikova says LiquidGoldConcept "will improve health workers' mastery of breastfeeding skills, increasing breastfeeding initiation rates by 43 percent and decreasing early cessation by 21 percent, eliminating $1 billion in U.S. healthcare costs."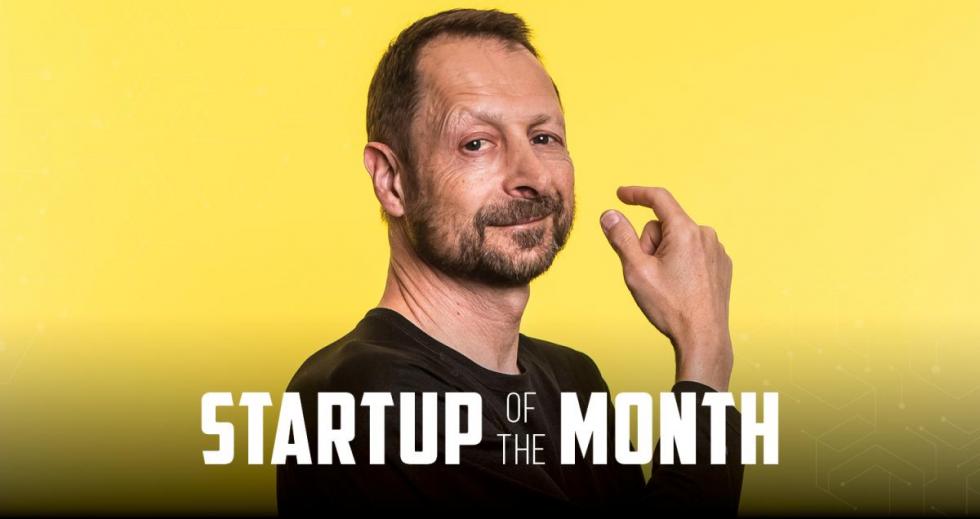 Industry: Virtual Reality/Therapeutics
Launch Year: 2017
Tony Simon's startup, Cognivive, was a literal game-changer. His Davis-based therapeutics company designs virtual reality games to reduce cognitive and motor impairments in brain injury patients and children with developmental disorders. He calls it "digital therapeutics."
But the past few years have been a roller coaster. In summer 2019, he says, the startup ran out of money. Fortunately, that situation lasted only a few business days, after which the startup attracted several new investors. The additional funding allowed Simon to quickly restart and bring on a new team member, a physical therapist with experience in neurorehabilitation.
Since then, Cognivive has been growing, especially as a result of its inclusion in the Creative Destruction Lab Health Stream Accelerator. This year, Cognivive will begin a feasibility trial of its virtual reality-based treatments for stroke recovery. In partnership with a major U.S. health care provider, 20-30 patients will use the treatments at home after discharge.
As far as lessons learned, Simon admits that courting large-scale institutional investors might not be the smart move for a small startup. "Wherever possible, try to identify like-minded, motivated individuals who get, or even share, your company's mission, especially if they have personal experience," he says. "With their financial and business backing, try to build a supportive band of angel or super-angel investors to keep you going until you can demonstrate sufficient traction that the larger investors feel like their risk is lower."
Simon attests to the fact that unpredictability is ongoing, and the roller coaster ride that is startup life is part of the experience. "But if you are determined, committed and passionate, you'll either have more ups than downs or know you gave it everything you had and can feel proud even if things don't work out," he says. "Believe me, I dealt with all of that within a three-month period."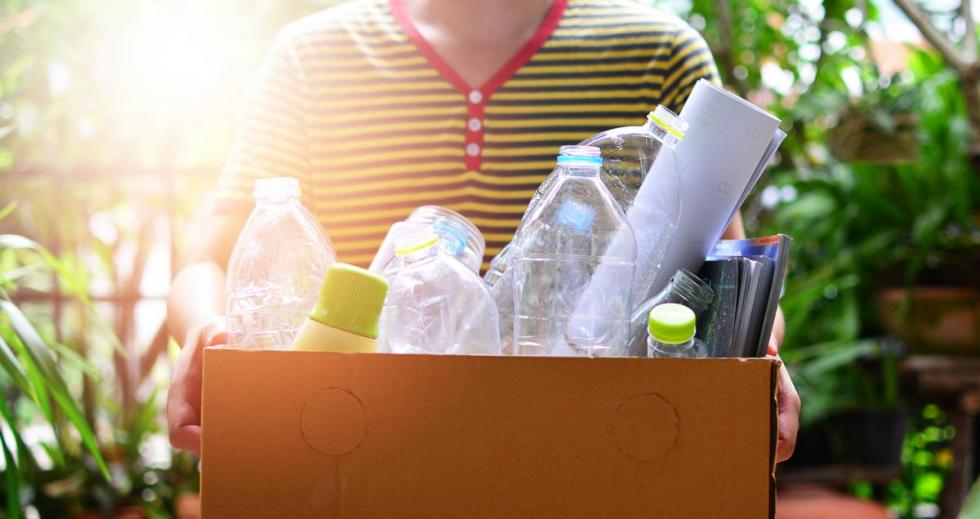 Industry: Recycling/3D Printing
Launch Year: 2018
Turning meltable garbage into virtually any 3D object was the big idea that launched Alphapura Robotics.
Founder Frederick Janson's artificially-intelligent recycling and manufacturing system is still under development. But Janson has been hard at work, delivering the proof of concept, making strategic partnerships and filing the necessary paperwork for patents. Recently, Y Combinator, a startup accelerator, accepted Alphapura Robotics into one of its programs.
The machine will work by grinding cleaned, sorted, meltable garbage into a homogenous grain, which gets turned into a molten stream. That stream can then be used to create more than 700,000 different 3D shapes, products and/or prototypes, solving a major world issue of overflowing meltable garbage, he says.
Based on three years of national surveys they conducted, he says, Alphapura Robotics has identified that 70-80 percent of U.S. adults would buy one of these systems for business or personal use. But first the startup must clear the final U.S. Patent and Trademark Office hurdle, which is to define the scope of the product. Janson insists the technology is revolutionary, vetted by experts from Harvard, MIT, NASA and others.
"As global solutions makers," he says, "we are excited to change the world for the better in 2020, giving birth to what we believe will be the future of manufacturing on and off the Earth."
–
Do you know an entrepreneur who has what it takes? Recommend their company for our "Startup of the Month" here.