It's late on a Friday afternoon in Azra Games' office near the Old Sacramento waterfront, where work is underway for Mark Otero's latest venture.
Otero founded the Sacramento-based mobile game company KlickNation in 2008, which Electronic Arts acquired in 2011, and helped develop the most successful mobile game in the history of EA, "Star Wars: Galaxy of Heroes." He departed the company in January 2016, taking a break from the gaming industry to dabble in a quantitative hedge fund, Alice Capital.
Read: Game of Skill | Playing the Long Game
The hedge fund is on hold while Otero works on "Legions & Legends," a combat roleplaying game and the debut effort from his studio, Azra Games. The studio noted in a press release June 29 that its players will enter a fantasy universe to "lead massive legions of commanders, monstrosities and war machines to conquer a mysterious galaxy where magic and technology collide."
The game, which utilizes Web 3 technology, will also allow players to own and sell assets within the game, potentially through cryptocurrency. "The breakthrough for us isn't crypto," Otero says. "The breakthrough for us is the blockchain and the technology."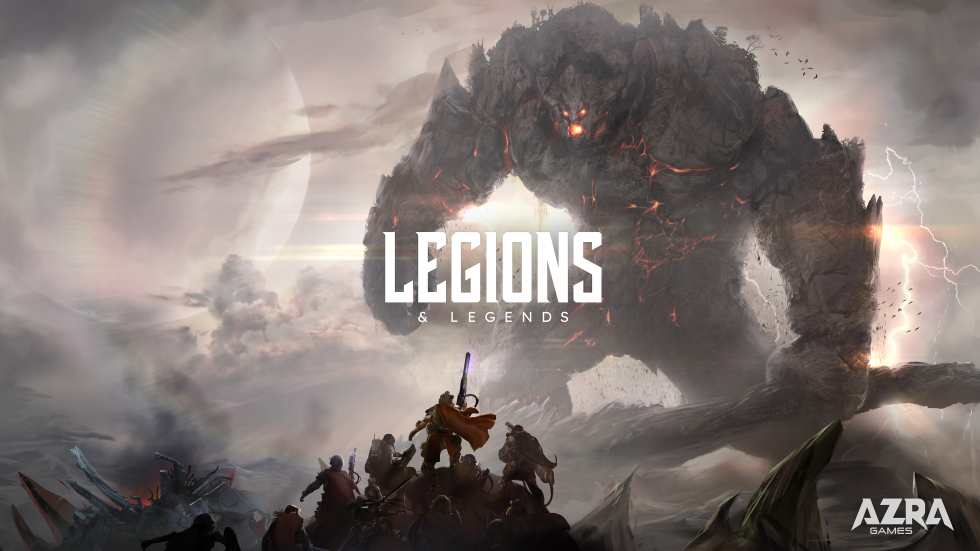 Otero, 48, is at a point in his career where he could have basically copied one of his past games and added something to it, he says. But he didn't want to go this route. "We're building a new gameplay experience, a battle experience that doesn't exist currently and that's incredibly ambitious, but it's also risky, too," Otero says. "But it's a risk for us worth taking because we're very experienced."
So it goes for perhaps the most successful game designer in the Sacramento region, one who's shown nothing if not a willingness to keep reinventing himself — and to get those around him to (sometimes literally) buy into the reinventions.
Sonny Mayugba, chief operating officer and co-founder of Azra Games, has known Otero since he was just getting started in gaming in the late 2000s and was an early investor at Alice Capital.
"For me, it's about people," Mayugba says. "I invested in Alice Capital because it's Mark. I joined this company because of Mark. I asked my friends to come on this journey because I believe in the dude. I think he's a pretty brilliant entrepreneur, in the whole sense." Mayugba refers to his friend as "the Mozart of game design."
Otero's latest company already appears to have some buzz, too. Its Twitter page, which launched in January, has more than 17,000 followers. In May, the company announced that it raised $15 million in seed funding, led by Andreessen Horowitz, NFX, Coinbase Ventures, Franklin Templeton and Play Ventures.
Travis Boudreaux, a long-time colleague of Mayugba, joined Azra Games in the past year to be CTO and co-founder. The first time he talked with Otero, they spent 3-4 hours chatting on a weekend. Afterward, Boudreaux texted Mayugba, telling him that in contrast to some of the other CEOs they'd worked with at other companies, "I would rather lose with Mark than win with those guys."
Azra Games is up to about 25 employees, with Otero estimating half of his studio worked at KlickNation or Capital Games (KlickNation's name after the EA acquisition) at some point.
Some of Otero's power of persuasion seems to rest in results he's produced with his games. "His biggest loser of his companies made $80 million," Mayugba says. "That's a loser for him. He'll say that, too."
Otero also isn't afraid to speak expansively about his ideas, whether it's software that essentially engaged in day trading at Alice Capital (with Otero saying, "Long story short, I like games more"), or the concept of players owning assets within his digital game, which he says will start being released in slices in the months to come.
"When we were kids … how did you play with your toys?" Otero says. "I want you to resurrect those memories, because those are very powerful. They're powerful because objectively, when you look at Star Wars, the franchise, people just think of the movies but over 50 percent of the lifetime revenue came from the toys."
He continues, "And so what does that mean? It means that people will pay for tools that help them fantasize more than they value the movies themselves. Sure. Because they have replay value."
So does Otero.
Editor's note: This story was updated to add two funder names and to correct a quotation.
–
Stay up to date on business in the Capital Region: Subscribe to the Comstock's newsletter today.