In the 2 1/2 years since the former Tower Records and Tower Books buildings were demolished at the southeastern corner of 16th Street and Broadway in Sacramento, the site has sat vacant, sometimes teeming with weeds and offering a discomforting sense that things might go on this way indefinitely.
Finally, things could be starting to change.
John Havard, architect for Williams + Paddon Architects, which has been designing a long-planned, mixed-use development for the former Tower site, says that the project could break ground close to the end of this year. Next steps include hiring a contractor through a bidding process and going to city council in September. Construction would take about 18 months.
Read: Status Check: Residential Boom on Broadway | Boom on Broadway
"I'd say we're definitely moving forward," Havard says. "We're right there, right now. We're going through the bid process, we're looking to award it, and start digging holes in the ground real fast." The languishing project, which has signified both Broadway's past and the resurgence of development on the boulevard, could finally get off the ground.
The project has been in the works since at least mid-2020, originally planned as a 53-unit apartment building, with retail, a restaurant and an exterior bar. Plans have since shifted; a notice posted at the site earlier this year announced 68 residential units and a reduction in commercial space. The public notice, which has since been taken down, detailed a five-story, 59,998-square-foot building, with 7,947 square feet for commercial space.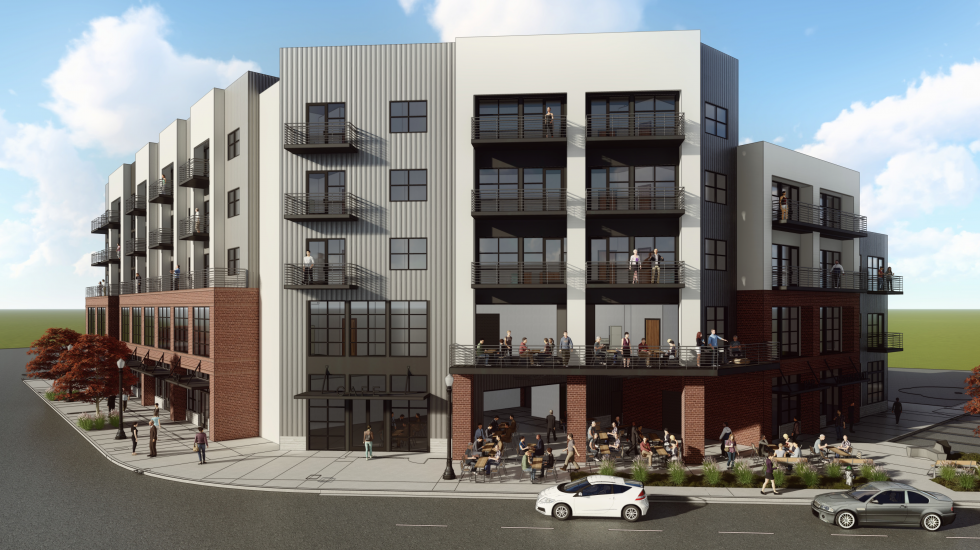 The proposed restaurant and exterior bar, which would have been on the second floor of the building, are no longer in the works, according to Havard. The change "was an attempt to reduce some of what we thought would be the louder, noise-making components of the building in an attempt to make it fit in with the neighborhood a little bit better," Havard says. "I know there were some concerns from neighbors about noise earlier on and we wanted to try and work to improve that."
The city is taking some steps to prevent future development sites from sitting vacant and growing weeds for years. Stacia Cosgrove, a principal planner for the city, says that the property owners of the former Tower site demolished the buildings before a development was ready to move forward. Now, applicants are no longer allowed to demolish commercial buildings in commercial corridors until they have plans for new development ready.
"What we don't want is sites along commercial corridors to sit vacant, because they do impact the surrounding neighborhood," Cosgrove says. "So today, I think this building would not have been allowed to have been demolished without the plans being in place and ready to submit for building permits for a new project."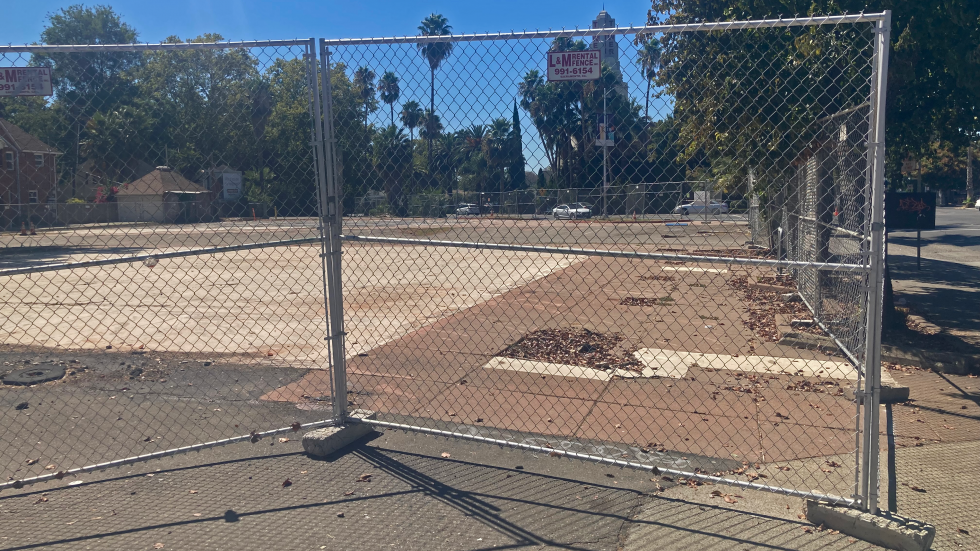 The demolition of the old buildings, which came around the beginning of 2020, spurred some public controversy given the history of the site. Tower Books and Tower Records operated there until the chain went out of business in 2006.
In a 2020 interview for Comstock's, developer Jon Gianulias said his family bought the land for Tower Records in 2006 and has owned the Tower Books land since 1942. "We're all really excited to bring more residents and more walkability and more restaurants and more activity to Broadway," Gianulias told Comstock's. "It's been a lot of years of — it just hasn't been as active."
Havard says the project has received its ministerial approvals, but city council still needs to revoke an old right-of-way for 16th Street, which once ran through the site where Tower Records later operated. He's optimistic about the new development paying tribute to the site's history going forward. "I think it's a sign of how Sacramento is progressing (toward) the future with more urban development such as this," Havard says.
Cosgrove is guardedly optimistic, too. "I don't think we can replace Tower, as much as I'd love to be able to do that," Cosgrove says. "But we can provide new places for people, and I think that the project does that in a valuable way."
–
Stay up to date on business in the Capital Region: Subscribe to the Comstock's newsletter today.