On a glorious afternoon in late June, Main Street Sutter Creek vibrates with the summertime energy of vacationers, bachelorette parties and wine connoisseurs looking to let loose somewhere far away from home. In this timeless setting in the Sierra Nevada foothills, with its frontier storefronts turned tasting rooms and freshly-painted inns, it is easy to forget the perils of the past 15 months.
Guests smile freely as they order hearty plates at Hotel Sutter, some seated inside the bustling dining rooms while others spill out onto makeshift patios built into the street. The rough lumber stalls, hammered up with desperate hands in 2020, now stand as sole reminders that the past year ever happened.
When California reopened June 15, ending physical distancing, the county tier system and capacity limits on businesses, Amador County was already "heading in that direction," says Joey Guidi, CEO of the Amador County Chamber of Commerce. The subsequent end to face mask enforcement for vaccinated individuals at the county's two casinos (both are owned by Native American tribes and not subject to state orders) and other popular venues has further fueled the post-pandemic zeitgeist, and perhaps also a false sense of safety for the unvaccinated.
Currently, Amador County has the second-lowest vaccination rate in the 10-county Capital Region (and the lowest number of vaccines administered), with about 39 percent of its 40,000 residents fully vaccinated against COVID-19. A historically red county that voted for Donald Trump during the 2020 presidential election, Amador handled the pandemic differently than its more urbanized neighbors.
The county took a "self-regulating" approach to dealing with business compliance during peak COVID months, Guidi says, with the county Environmental Health Department responsible for fielding complaints, an approach that allowed several bars along Main Street in Jackson to remain open throughout. A nuanced dynamic continues today as businesses navigate the new waters of COVID-19 without rules.
A Cautious Revival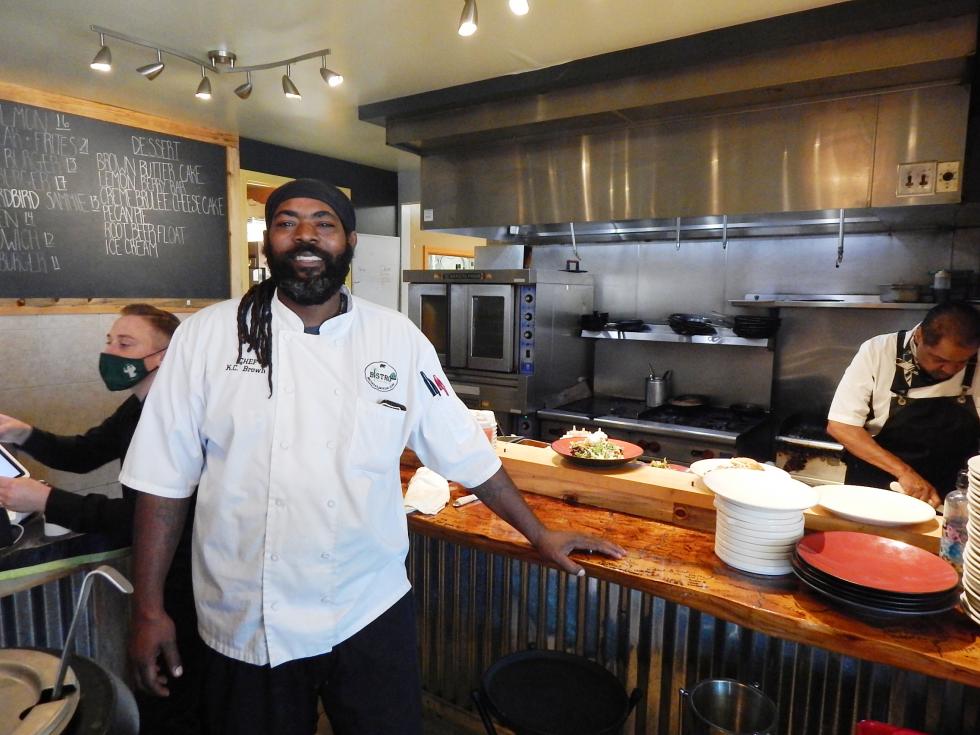 For Khamel "K.C." Brown, chef and partner at the Jackson restaurant Bistro49 Culinary Laboratory, the pandemic will never be quite over. Brown and his four business partners met the challenges that 2020 threw their way, but the scars from the experience will endure. "If three to six months from now a variant comes or something like that, I have to keep that in mind and be able to manage staffing. So, if we do have to go back (to previous restrictions), it's not a big deal," Brown says.
During the worst months of the pandemic, Brown did everything he could to "put a dollar in the machine," making use of the drive-thru window and reconfiguring the small dining room while business partner Christopher Floyd hurriedly built a 400-square-foot deck for outdoor seating.
As three months turned into six and then became a year, Brown laid off and rehired employees twice and received two rounds of Paycheck Protection Program loans. During the panicked days of the first stay-at-home order, he sold groceries out of the restaurant, vacuum sealing cuts of meat and selling individual rolls of toilet paper, which were "hot sellers."
It was a far cry from the dream he and his partners made reality just over one year before the stay-at-home order. Bistro49 opened in February 2019 as an understated gourmet experience; "fine dining in flip-flops," says Floyd. Brown speaks wistfully of menu-burning parties and interacting with patrons across the kitchen counter.
There are now signs that these customs will soon return. At lunch on a recent Friday, guests dine happily both inside and outside, taking advantage of the expanded seating while a line forms at the door. Brown says that business is up by 100 percent since the onset of the pandemic, and he and his partners are already cooking up plans for expansion. Expansion with caution, that is.
"I don't think it's over for restaurants," he says. "Right now, everyone is seeing an influx. That's great, but what do you do about that tax bill that's been there for the past year or the amount of revenue that was lost? It's not like you can hit 'reset' and grab the revenue. It's gone."
New Ways of Working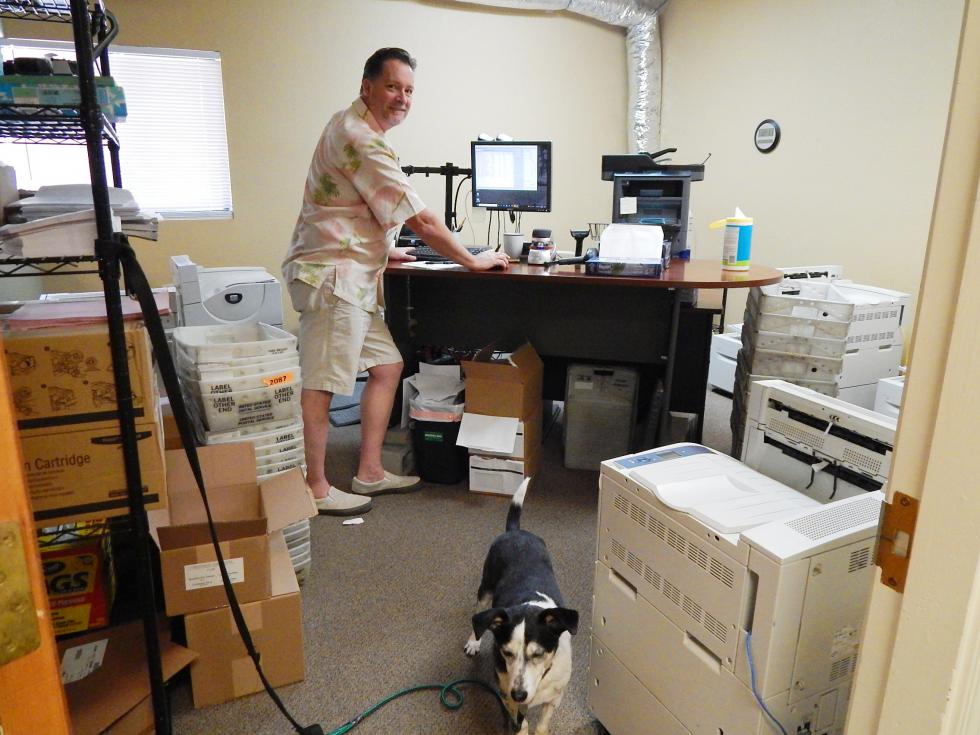 Bistro49 partner Floyd owns a second business in Jackson, EDEX Information Systems, a provider of workers' compensation court data, case tracking, electronic court form filing and legal document mailing in California. The company was hit hard when court systems across the state shut down, and Floyd had to lay off nearly half of his 15 employees.
But a well-timed pivot changed everything. Floyd and staff pioneered a new document mailing engine for attorneys and businesses and now serve clients nationwide. Most employees have been rehired, but the way EDEX does business is forever altered.
Since March 2020, when employees were sent home, none have returned to the office except for print days. "From an owner's perspective, we always thought businesses should be in an office, (but) we realized pretty quickly that we can actually get better work at different hours of the day when it's actually more convenient," Floyd says.
Water Street Antiques & Interiors is one of few antique vendors in Amador County that was not devastated by the pandemic. The business' shop on Main Street in Sutter Creek was shuttered for several months due to state COVID-19 restrictions on retail, but the warehouse location on Highway 88 remained open due to its status as a manufacturing workshop. Capacity limits didn't mean much to the business, either, with its ample amount of space at three separate warehouses.
Consequently, Water Street found a niche among those itching to redecorate their homes during the pandemic, with customers driving great lengths to shop at one of the few furniture stores in the region that was still open. After almost 50 years in business, Water Street saw some of its highest sales ever in 2020 and 2021.
"I think, month after month, we've kept saying, 'When is this going to fall off of the cliff?'" says Kevin O'Neill, vice president of sales and marketing for the business. "Like, during the 2008 recession, we learned from that not to expand too fast or to get outside of what you know, and I'd say that's still pretty true. You kind of take it day by day and just be really grateful for what you have."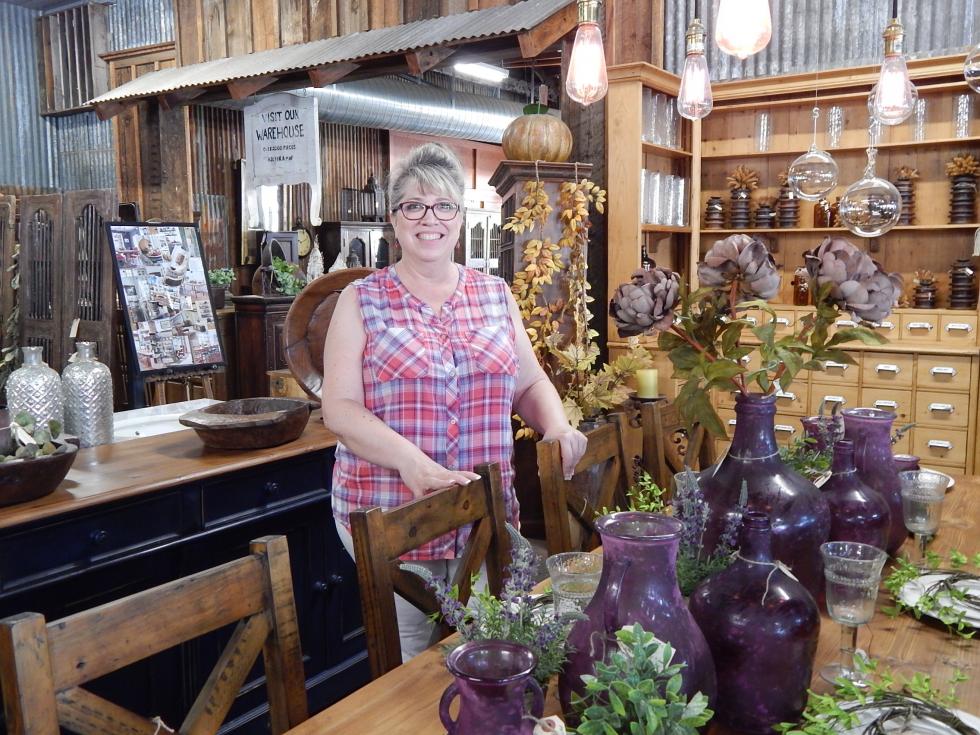 A Safe Place
Across town, on Jackson's Main Street, some old favorites are coming back to life. Rosebud's Cafe is a 30-year-old family-run establishment that has gained a reputation over the years for its locally-sourced ingredients and housemade pies; a colorful, quirky hub for the arts and LGBTQ community.
During the pandemic, the restaurant also became known as one of the most proactive implementers of COVID-19 guidance in Amador County, remaining closed for several months in 2020 and moving slowly to change each time guidelines were relaxed. "(We wanted) to have a sense that we were choosing for ourselves what was right for our patrons and our family," says Tyx Pulskamp, a second-generation partner at Rosebud's. Today, the Pulskamps continue to go above and beyond, wearing masks inside regardless of vaccine status and taking orders at the front of the restaurant to limit contact.
"It's been a really traumatic experience, and we're all kind of re-entering society at our own comfort zone. The folks at Rosebud's are so excited to be here," Pulskamp says. "They're relieved that we aren't just packing folks in. It's not about that for us. … We want to be a safe place for people, and the reality is, in the foothills, not everyone feels safe."
–
Get all our web exclusives in your mailbox every week: Sign up for the Comstock's newsletter today!