According to numbers from the Sacramento Area Council of Governments, the region needs to be building an average of 12,000 homes per year to meet demand. Here are five projects in the works:
The Creamery at Alkali Flat
Location: 10th and D streets, Sacramento
Developer: BlackPine Communities
Residential units: 122 tri-level homes for sale in an 8.5-acre community, with a quarter-acre dog park, half-acre urban garden and planter boxes, and promenades for walking or neighborhood gatherings
Status update: Estimated completion date of fall 2018
…
Press Building
Location: Q and 21st streets, Sacramento
Developer: SKK Developments
Residential units: 260 rental apartments in a five-story building constructed on top of the former parking garage of the Sacramento Bee in Midtown. Ground floor will include 7,000 square feet of retail space.
Status update: Expected to be completed by summer 2019
…
Ice Blocks
Location: Three city blocks on R Street, 16th to 18th streets
Developer: Heller Pacific
Residential units: 145 rental apartments in Block 2 "Ice House," which is part of the three-block housing, office and retail development in the historic R Street corridor, located near restaurants, bars, nightclubs, a grocery store and public transit
Status update: Block 3 "Ice Sheds" is completed with tenants moving in this summer. Block 2 "Ice House" will be finished in July. Block 1 "Ice Shops" is under construction and will be completed in early 2018.
…
Carrington at WestPark
Location: West Roseville
Developer: Lennar
Residential units: 147 homes for sale, with easy access to shopping, entertainment, restaurants and Highway 65
Status update: Estimated completion date of mid- to late 2018
…
Russell Ranch
Location: Folsom and Sacramento County, generally bound by Highway 50 to the north, Placerville Road to the west and White Rock Road to the south
Developer: The New Home Company
Residential units: About 900 homes for sale planned over 430 acres; community will include neighborhood park, elementary school, bike and pedestrian trails, open space and preserves, and a private clubhouse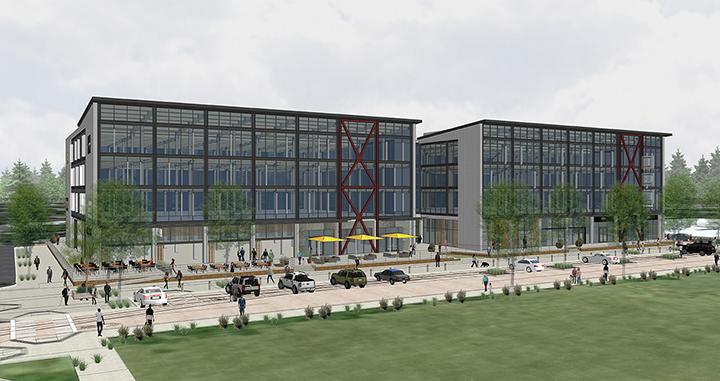 Major on- and off-site infrastructure began in April 2017, home sales anticipated in 2019 and grand opening anticipated in fall 2019
The Sacramento Area Council of Governments reported that between 2013 and 2021, the region needs to build about 105,000 housing units to meet demand. Dividing that number by the nine years means almost 12,000 units per year.
Darryl Rutherford, executive director of the Sacramento Housing Alliance, says there's no easy answer to the Capital Region's housing crisis, but here he offers some possible solutions being explored.