Mike Appezzato has only been in business for a year, but he's already uprooting his company to move it to Sacramento.
It's not that he hasn't been successful in Oakland, where he and three co-founders originally launched GOOD CO-OP, a company that produces cannabis-infused edibles. Its take on the pot brownie was soon picked up by Eaze, the marijuana delivery giant serving California's biggest cities, and received glowing coverage by several national media outlets. Appezzato attributes that success to high-end ingredients that make for better taste, consistent levels of cannabis that deliver a reliable high and sleek packaging to attract mainstream customers.
But he paused operations in Oakland last year and since then has been working on the move and renovating the company's manufacturing space. Appezzato knew the California cannabis market was about to go through a huge upheaval, as the legalization of recreational weed would bring big costs to the industry. So instead of focusing on things like the company's wildly popular pumpkin spice brownie, he's moving his operation inland to Sacramento, where lower rent and a strong agricultural community could help the company survive.
But he's entering a local edibles industry that has not yet taken off. Only four edible manufacturers have been licensed in a city with more than 100 licensed cannabis producers (the majority of which grow cannabis or make other forms of manufactured cannabis, such as cartridges for vaporizing). And that's not unusual.
More edible companies were operating under California's medical marijuana system than are now licensed under the commercial cannabis system. Industry representatives say that's in large part because the state has developed extensive regulations designed to protect consumers. Many edibles companies have not been able to make the leap into the new highly regulated environment — especially small mom-and-pops or medium-sized companies that can't afford the cost of compliance or moving into expensive industrial spaces. The pinch on the edibles industry is being felt on the shelves of dispensaries, meaning selection for consumers may be low for a while.
The edibles industry produces cannabis-infused food — cookies, gummies and other items. Edibles currently make up an estimated 15 percent of California's estimated $3 billion legal cannabis market, but that number is expected to grow as health-conscious consumers look for options beyond smoking.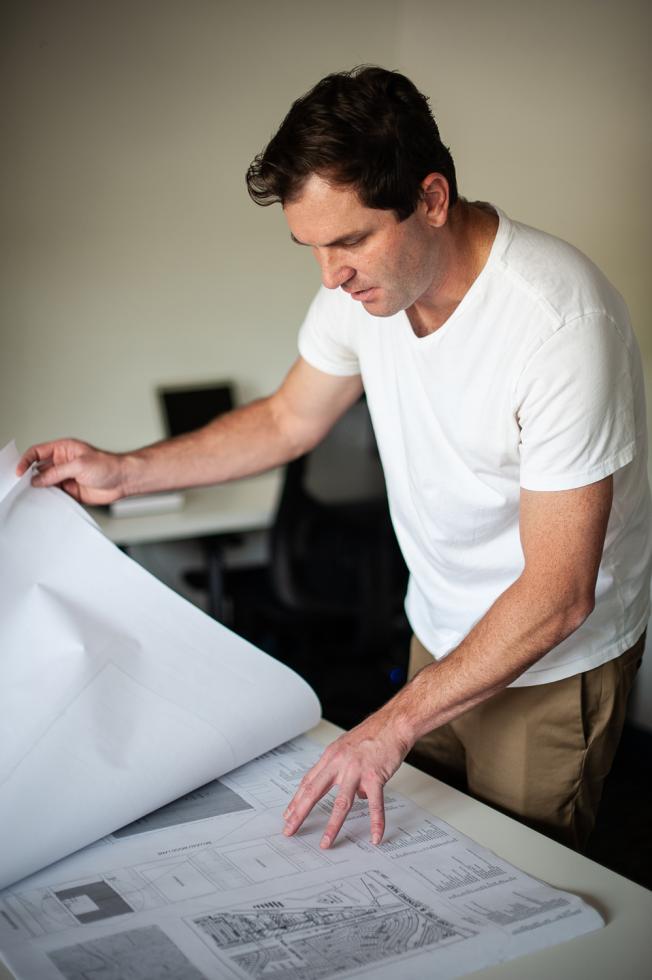 Sacramento's four edible manufacturers include GOOD CO-OP, Infusion Factory, Heavenly Sweets and Ms. Greenfields. Infusion Factory manufactures products for other companies. Of the remaining companies, only Heavenly Sweets currently has products on the shelves of dispensaries. GOOD CO-OP and Ms. Greenfields are still building bakeries inside their manufacturing spaces and hope to be on the market soon.
Cannabis companies, including GOOD CO-OP, have been drawn to Sacramento because local government has been more receptive to the industry. Sacramento has regulated dispensaries for years, and started accepting applications for other types of cannabis businesses well before the official launch of the commercial market in January of this year.
All cannabis companies share some obstacles in the new market. One of them is high taxes. Another major problem for all cannabis businesses is local control. Cities and counties can block cannabis businesses, and approximately three-fourths have chosen to do so, although in some cases that's simply because officials are taking a "go-slow" approach.
But throughout the state, edible manufacturers also face unique challenges. One of them is controlling for potency. A package of edibles can contain no more than 100 milligrams of THC, the psychoactive component of cannabis. Each serving size can have no more than 10 mg. That's a big change from the days of medical marijuana when limits didn't exist. Manufacturers are required to submit samples to third-party laboratories to ensure their products meet the state regulations.
Edible manufacturers must also meet regulations intended to keep their products away from youth, including labels that don't look like typical candy wrappers or otherwise appeal to children. Edibles must come in child-resistant packaging that covers every individual serving. "The regulations are overbearing," says Kenny Morrison, president of the California Cannabis Manufacturers Association. "I have to attack the packages with scissors to get them open."
Morrison says government requirements have kept many manufacturers out of the legal market — some have gone out of business, while others have gotten into the black market. His business, Venice Cookie Company in Southern California, has cut its product line in half this year because of the regulatory challenges, he says.
The shortage of edible companies is evident at local dispensaries. Danny Kress, manager at A Therapeutic Alternative, a recreational and medicinal dispensary in East Sacramento, says the store's supply of edibles has been cut in half since the state started testing requirements July 1.
"Edibles make up about 25 percent of our business, and that grows as more options become available," Kress says. "They are popular because they are more generally accepted by the mainstream over smoking. It seems like an easy introduction to cannabis."
He expects the dispensary's edible supply to return to preregulation levels by the end of the year.
Rey Ortega, owner of Ms. Greenfields, has faced challenges trying to open a new manufacturing facility in southeast Sacramento (he's relocating from another location in the city). The self-described "Champagne of Edibles," Ms. Greenfields makes infused cookies and candies.
"The build-out has just taken a lot of time for me," Ortega says, pointing to the need to get city and state permits to construct his facility as well as manufacture and sell products.
Of all the regulations that apply to cannabis businesses, Ortega is most frustrated by the inability to deliver his own products to dispensaries. The state requires a third party to handle deliveries, adding to the cost for manufacturers. He hopes to have products on the market in September.
GOOD CO-OP hasn't been selling edibles since the new commercial market started, due to the move from the Bay Area and other start-up issues, although the company has obtained licenses from the City of Sacramento and the California Department of Public Health to sell under the new law. Appezzato and his colleagues have been busy remodeling their 5,000 square-foot manufacturing space in a nondescript building across from Sacramento Executive Airport that's being converted into a bakery and offices.
A Davis native, Appezzato says GOOD CO-OP plans to start production by Oct. 1 with products on dispensary shelves by November. Appezzato and his partners say the company is well positioned to handle the state's regulatory challenges. They are a small company that's nimble enough to make changes and sufficiently funded to weather potential storms.
"We're working through all this," Appezzato says. "We're feeling pretty optimistic."