It's not easy to ask hard-hitting questions when you're chewing a mouthful of unctuously rich chocolate laced with spice, but I carry on anyway.
"What's in this?"
"Gochujang ganache with red miso," replies Ramon Perez, who owns Puur Chocolat, Sacramento's newest gourmet chocolate shop, with his wife Nicole.
Gochujang, as you may or may not know, is Korean chili paste. It's surprisingly delicious in chocolate, at least when in his hands. Spend some time with Perez and it becomes clear he's taking chocolate to new places, bringing an Asian-influenced palate to the task along with a penchant for unusual combos — whether that's kalamansi (an Asian citrus) ganache with shiso and gin or a banana caramel ganache with rum and cubeb pepper.
"A lot of what we've done with Puur has been inspired by our travels," Perez explains from his unromantic production facility in a business park on the outskirts of Sacramento. "We bring back Szechuan peppercorns from China, or we bring back different types of curries or Vietnamese cinnamon. We try to introduce all these different ingredients that we've been introduced to through our travels."
The duo opened Puur in October 2013. The name is the Dutch spelling of pure and reflects the heritage of the Dutch-born Perez. The launch was quiet in order to allow the couple time to work out the kinks. Early challenges included finding appropriate packaging in which to deliver their glossy, geometrically molded chocolates in pristine condition.
The business model is pretty simple: Keep costs down (which is one reason they're in Sacramento), focus on online sales and build a roster of corporate clients. Their chocolates and caramels are available locally at Andy's Candy Apothecary downtown and Taylor's Market gourmet grocery store on Sacramento's Freeport Boulevard. Puur chocolates are also available at Roy Choi's cafe at The Line Hotel in Los Angeles.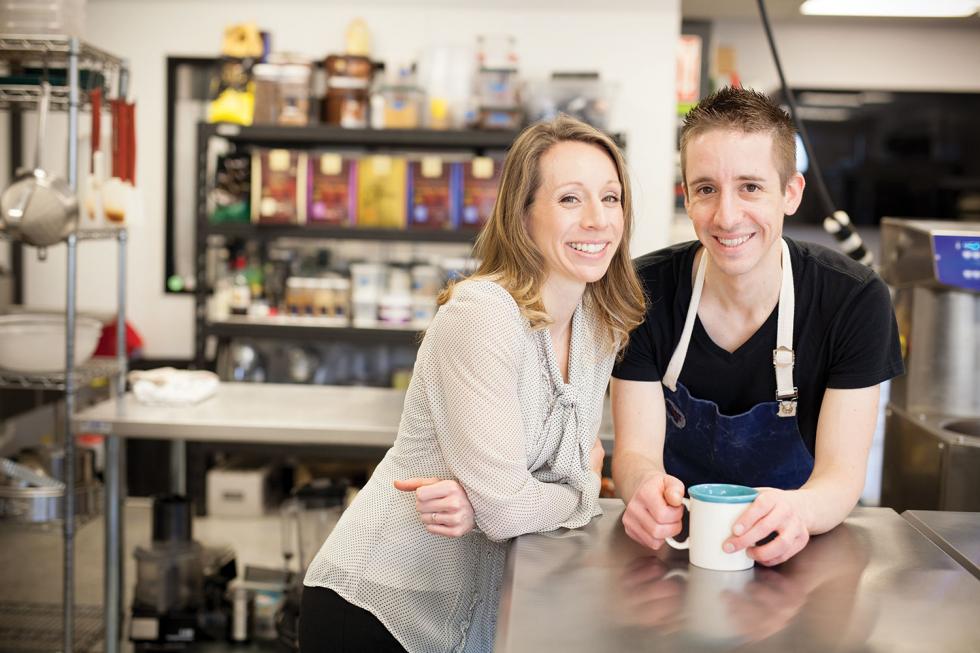 Puur is Sacramento's second high-end chocolatier, following Ginger Elizabeth Chocolates, the enormously popular confectionary opened by Ginger Hahn and her husband in midtown Sacramento in 2008.
Perez is a big admirer of Hahn's work and doesn't see himself as competing head-to-head with her primarily bricks-and-mortar retail operation. "We have completely different palates," he says.
Where Perez leans toward unusual, Asian-influenced ingredients and molded chocolates, Hahn's flavors are "fun, they're innovative and her technique is super clean," he says. "We look at it as not necessarily competing with Ginger Elizabeth but sort of working together. If you look at every major city, they have not just one chocolate shop, they have numerous chocolate shops. Paris has hundreds, and they've all worked together to bring out awareness, get people excited and educate consumers."
Hahn's on board for that.
"The more people there are that can truly help me educate the public about fine chocolate, the better," she says. "Ramon and I have hopes that it will someday be a way of life for people as it is in parts of Europe."
But can Sacramento support two gourmet chocolatiers?
"Absolutely," says Andy Paul, owner of Andy's Candy Apothecary. When he opened his store more than a year ago, he looked around for local chocolates but couldn't find anything made closer than San Francisco. So when he heard about Puur last year, he paid them a visit.
"We've tasted so many (chocolates) over the last couple of years that we kind of knew right away that this was really good because of the level of artistry that he brings. It was very exciting for us," Paul says. "I feel like the chocolate scene is picking up. The foodie scene has been getting going for the last couple of years. It just makes sense to me that the sweet side would follow suit."
Sacramento's booming food culture was a big reason why the Perezes opened here, the other being easy access to quality local produce.
"Being able to have this endless amount of product available to you right in your backyard, it's really unmatched anywhere in California," Perez says.
His caramels with sea salt are made with cream from the organic Straus Family Creamery in Petaluma. When he wanted to make a tomato jelly basil ganache last summer, he went to Watanabe Farms in West Sacramento.
Perez started his career in food as a kid helping out his father and then as a chef at Napa's Auberge du Soleil hotel and restaurant. "That was a super intense kitchen," he recalls. "They just did so many numbers, and it was such a small team." His parents went on to open Citronée in Nevada City, and he worked all positions in the kitchen before winding up at the pastry station in 1998. He attended the New England Culinary Institute then got a job at Chef David Myers' Sona restaurant in Los Angeles. He eventually became the excutive pastry chef of David Myers Group, racking up honors, including winning the 2nd Annual starchefs.com International Pastry Competition.
In 2012, he left David Myers Group to start Puur with only the money he and Nicole had saved. "We wanted to see what we could do with what we had and see how far we got," says Nicole, who has kept her day job as a dental hygienist.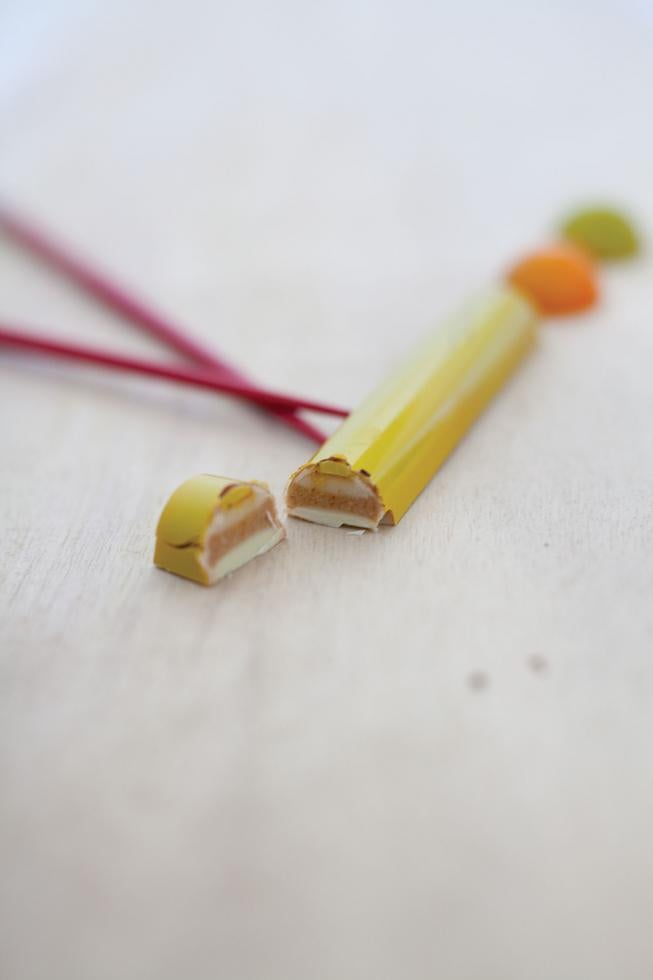 After a quiet start, sales have been on an upward trajectory; this year's Valentine's Day numbers were 150 percent better than last year's. The couple hasn't done much marketing, but a write-up in the Sacramento Bee helped draw attention. Ramon Perez expects the increased business to stay steady throughout the year — no drastic jumps — "which we are actually quite pleased with. Sometimes a drastic increase in revenue can also kill a business."
During the busy seasons of Christmas, Valentine's and Easter, the duo works 20+ hour days. Last Christmas, Nicole ran a pop-up shop at the Roseville Galleria, which she says was interesting but exhausting. They have one "employee" — an Italian tempering machine, the appliance that melts chocolate and gives it that snap and satiny sheen. At a cost of $20,000, the machine means a lot. Perez has been known to wish it a soothing "Good night, Selmi," at the end of a long day.
He's tried to tame his offerings a bit and create crowd-pleasers like a single-origin milk chocolate bar with caramel crunch. "We call it the crack bar. It's very addicting," he says.
Still, when the creative urge strikes, he follows. He's made chocolates with smoked pine flavors, seaweed and eucalyptus. "I like to introduce a lot of different botanicals into chocolates. I like to keep it subtle but have a lot of unique flavors that work well," he explains. It's hard work. "Sometimes I feel like I'm a part-time chocolatier and a full-time dishwasher."
But it's worth it.
"The reason we went into business is because we absolutely love what we do," he says. "We love making people happy, creating an experience and adding a new piece to the ever-developing Sacramento scene."