Early next year, our company will begin using new software for most everything we do. It's already so late in the process, so what can we do quickly to ensure that our employees are adequately trained and don't feel like they are on their own?​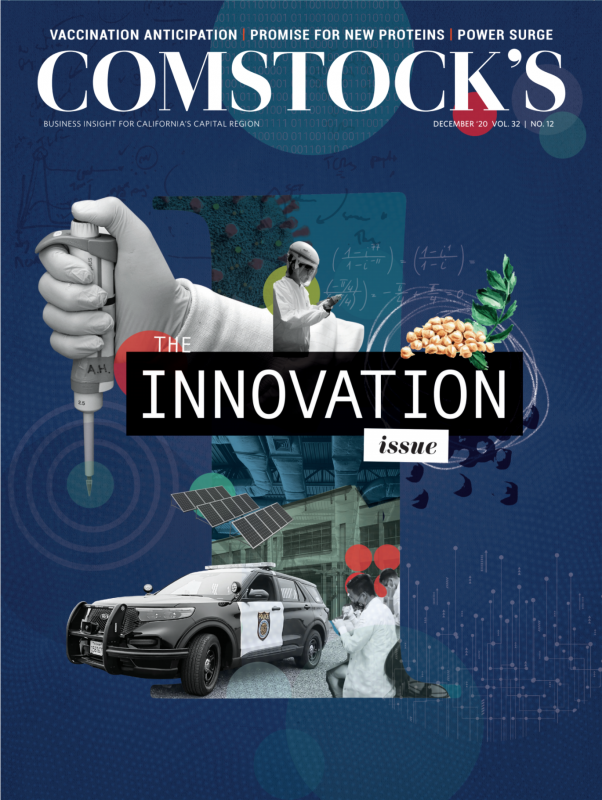 This story is part of our December 2020 innovation-themed issue. To subscribe, click here.
The easy answer: Get everyone training!
And even though it's true, it doesn't actually address how complex new software can be. And it's not just about learning new functions and how to run reports in the new system, it's about change. Here are the areas of concern and how to fix them.
Recognize Change Is Hard
It doesn't matter if your old software was developed in the bowels of hell: It's still the system everyone knows. Your employees know that pressing Ctrl K in the existing software brings up the order history, while Ctrl Shift K brings up a list of products, including historical data from 2002. Everyone knows how to make it work.
Change, even when it's for the best, requires rewiring brains, and that can be challenging. You can spend hours telling people how the new software will revolutionize their lives and make everything more manageable, but there might still be people who just don't want to give up the old ways.
Acknowledge that change is hard and that there will be a learning curve. Offer fun rewards for mastering new skills, like a candy bar or a pizza party, when everyone has completed the training modules. Just letting people know that this is not easy helps with the process.
Pay for Good Training
The software implementation can often cost a fortune, especially if it's customized, so you may want to save some money by paying for external training for one or two people and then have them train the rest of your staff. This is fine if these staff members are experienced trainers who can thoroughly learn the software and deliver high-quality training. If you don't have a professional software trainer in your company, get external training.
Acknowledge that change is hard, and there will be a learning curve. Offer fun rewards for mastering new skills. Just letting people know that this is not easy helps with the process.
It will save you a lot of money in the long run if everyone undergoes proper professional training. And this may require different levels of training for different people: The person who does data entry in the new system needs a lot less training than the person who runs reports and creates forecasts.
Allow Time for Adjustment
If you transfer the old system's data to the new one over a weekend, don't expect everyone to be 100 percent on the new software Monday. This will not happen — even if they went to training before the system implementation.
You may not feel comfortable with the new software in the beginning, and your employees probably won't either. People will struggle. Reports will be problematic. People will get frustrated, and your best, most competent employees may be the most frustrated. Why? Because they were experts at your old system, and now they feel like the newbies. It's a blow to their confidence.
Expect Some Turnover
Would you quit just because a company implemented new software? It sounds ridiculous, but when a job at which you excelled suddenly has a new way of doing things, it's like getting a new job anyway. You may have some people decide now is a good time to move on.
I'm not exaggerating. I once worked for a big company that acquired a smaller company, and this meant transferring all the small company's HR data to the big company's systems. The HR staff at the acquired company balked, and we later found that they were entering their data into the new system and their old system. They continued to use their old system for internal reporting. The two systems didn't interact, and it was a huge mess.
I wasn't privy to what went on behind closed doors, but the head of HR in the acquired company suddenly left. Did she quit? Was she fired? I don't know. But it demonstrates what can happen when people refuse system changes.
Always Stay Positive
After all these negative things, it's time for my inner cheerleader to come out. You undoubtedly chose to implement new software because it will benefit your company. Even though people may struggle with the transition, it was determined it would be worth it. It will take time to get people functioning at a high level, but it will happen.
Remember that you implemented the new system because it will be better than the old one. Don't try to force your new system to work how the old one did — take advantage of all the features you paid for.
When you struggle with the new system, let people know. Don't dismiss people's concerns as whining. Work with them to find solutions. System implementation is hard, but with support and patience, you'll get what you paid for. And your employees will eventually love it when they realize and accept that it will be more efficient in the long run.
—
Get Evil HR and other print columns delivered to your inbox for free: Subscribe to the Comstock's newsletter today.