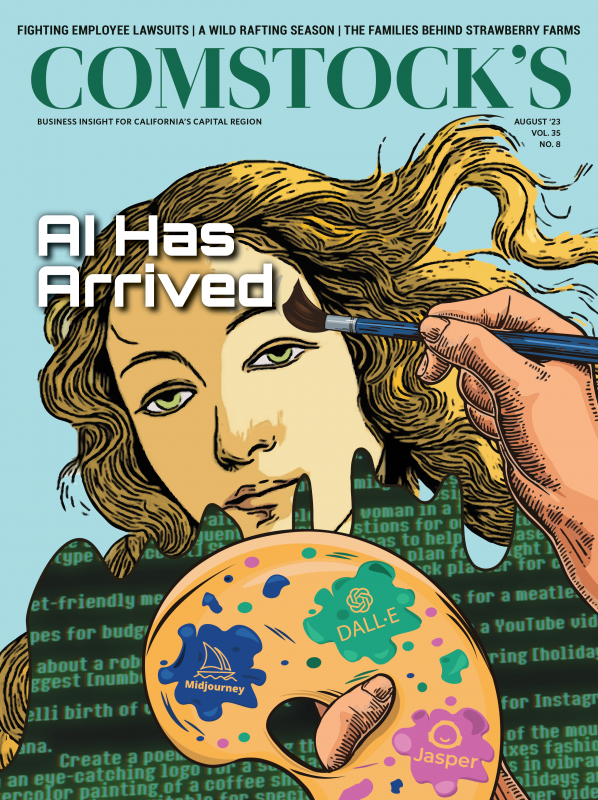 This story is part of our August 2023 print issue. To subscribe, click here.
I have a weird problem. We have some jobs that can be done remotely, and some must be done on-site. Several employees who can work remotely moved during the pandemic, so they couldn't come in without moving back. But the problem is that both the WFH (work from home) and the WIO (work in office) think they deserve salary increases because of their working conditions.
The WFH people argue that California law requires the business to cover all business expenses, so they should receive compensation for internet connections, desks, space in their houses, et cetera. The WIO people argue they should be compensated extra because they must commute. I'm tired of the whining from both groups, but what's the correct answer here?
Before the pandemic, all the surveys said people would be willing to take pay cuts if they could work at home. I never believed that would play out in the real world. And it turns out I appear to be right. Once people could work at home, they realized it was still the same work and were not at all interested in pay cuts.
But now, working from home isn't a business necessity, and businesses that would prefer employees come into the office aren't interested in giving perks to WFH people at the expense of the WIO crowd.
In 2022 an Amazon engineer filed a lawsuit over the costs of working from home, arguing that California law had to cover his work-at-home expenses, including increases in his electricity cost. This hasn't been resolved in the courts, so I don't know what the answer will be, but California law strongly favors employees. So you may have to pay additional costs to the WFH crowd.
But from a personal point of view, I would argue that the WIO people have a stronger argument for increased pay. Not having to travel to work is a substantial monetary benefit. Not only do you save on gas, but you also save on wear and tear on your cars, clothing costs, lunches out and even things like makeup (if you're inclined only to wear it outside the house). So I'd argue that the group that deserves a bit more cash would be the WIO people.
But California law doesn't require that you pay for commuting costs, pants and shoes. (Presumably, even the work-from-home people wear shirts for video conferences.)
This isn't a money issue; it's likely to be a fairness issue. These two groups have decided they are more worthy than others. They want to be recognized for their sacrifices. That puts the company in an awkward situation. Here's how I'd approach it.
Double-check salaries
Make sure you are paying everyone the appropriate market rate salary. If you're paying below, your employees have legitimate gripes against you.
Talk with employees one-on-one
Because I think this is more emotional than financial, I suspect they just want to be heard. Acknowledge that you appreciate that the WIO people come in every day on time and work hard. And let the WFH people know that you value them as employees, and you don't consider them "less than" because they work from home.
Consider perks for each group
Just because they complain about needing additional cash doesn't mean they don't deserve something. If you have money for a raise, give people a $50-a-month "stipend" for internet or commuting costs instead of a straight raise. Both groups get their own perk, and it's far cheaper than having people quit over this.
Be prepared for people to leave
At some point, though, you can't let the whining continue. One whiner can ruin the morale of an entire group. So have the hard conversation with the loudest-mouthed people in each group. "As we've discussed, your salary is at the market rate for your position. We value you as an employee, but we will not consider additional money because you WFH/WIO." And then repeat it ad nauseam.
Caution: Do not tell your employees they cannot discuss their pay, perks or benefits. That would violate the National Labor Relations Act. They absolutely can discuss it, but they aren't entitled to discuss it with you.
When it's clear that nothing will change, either people will give up their quest for extra compensation, or they will find a new job and leave. And while replacing someone in the short run will be more expensive than paying commuting costs, that's only a temporary expense. It will be better for everyone if unhappy employees move on.
Stay up to date on business in the Capital Region: Subscribe to the Comstock's newsletter today.