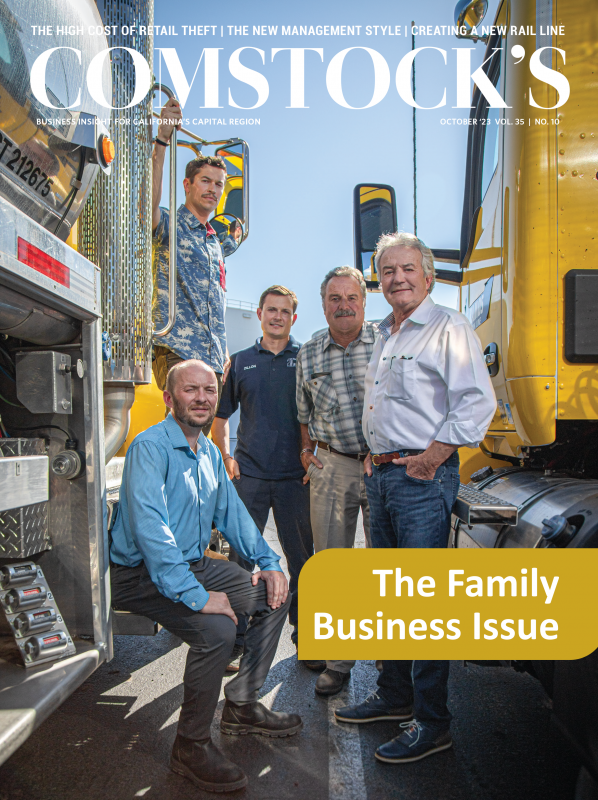 This story is part of our October 2023 print issue. To subscribe, click here.
Our new CEO has been at our nonprofit for approximately six months. As the director of HR, the vice presidents and I went to our board with concerns regarding our new leader and his memory issues. He can't remember the decisions he makes. For instance, he will instruct us to do things a certain way and then question why we do things that way two weeks later. There is no recollection that there were conversations and that he made the decision. He will argue if you tell him there was a discussion. I know there's such a thing as a fitness-for-duty test, but these are usually centered around physical fitness. Where do I go from here?
This is complicated and fraught with legal issues surrounding mental health. Presuming that none of you are licensed medical professionals, it's not up to you to diagnose the CEO with memory loss issues. However, that doesn't mean you're stuck with this CEO.
Here is what I would do if I were you.
Call your outside employment counsel
I presume you don't have an internal employment lawyer unless your nonprofit is large. Even if you do, this is something for an external lawyer to handle. Why? An internal attorney reports up to the CEO. You want someone handling this whose livelihood isn't going to be destroyed by a negative conclusion.
When dealing with complex issues around the Americans with Disabilities Act, mental health and a CEO, you need all your I's dotted and T's crossed in a hypervigilant way. Additionally, many CEOs are not at-will employees and have contracts that must be followed. So call an employment attorney.
Consider a fitness-for-duty test
Of course, you will not require a fitness-for-duty test without the endorsement of your outside employment counsel, but if the attorney advises that, the board can certainly require one.
Fitness-for-duty tests are not just for physical health reasons. Mental health tests are standard as well. The requirements for giving one include having an "objective" reason for the test, such as documented cases of forgetting information. You can't base it on ageist or other stereotypes.
Manage the situation
While waiting for the attorney to conduct the investigation and advise the board, or if the CEO undergoes a fitness-for-duty test and passes, you still have to deal with a forgetful CEO.
People are forgetful for all sorts of reasons. And sometimes, they pretend to be forgetful rather than admitting that their original decision was wrong. "I never said that" is a form of gaslighting and a favorite tool of narcissists. A recent study out of Stanford University suggests that up to 18 percent of CEOs are narcissists, so this wouldn't be shocking. The way to deal with this is documentation.
When you have a meeting with the CEO, take notes. Afterwards, write them up and email them back to everyone in the meeting with a message, like the following:
Just to confirm:
We will hold the fundraiser on 16 February 2024 at the Hyatt Hotel.
John will coordinate with the hotel.
Karen will work with catering.
We will only have a vegan option if someone specifically requests it.
Sheila will create three design drafts for the fundraiser by November 3.
This way, if your CEO is gaslighting instead of being mentally impaired, you have documentation of all action items in the meetings sitting in everyone's inbox, and you can pull it up at a moment's notice.
You may have thought that the way boards have minutes for their meetings, which are recorded and then voted on at the next meeting, was overly formal, but it protects against wishy-washy or forgetful leaders.
Protect your staff
As the HR director, your first priority is the people in the organization. This type of behavior from the CEO affects not just the senior team but everyone in the organization. You don't want your hard-working staff to suffer at the hand of a forgetful CEO.
As a result, you may have to stand up for your staff and act as a buffer between them and the CEO. Does this make you vulnerable? Of course it does. Sometimes, that's the price of good HR leadership.
If all else fails, try a performance improvement plan
The CEO is an employee, just like you are. The CEO may have a contract with a golden parachute, but even those contracts have performance clauses. You could manage this with a performance improvement plan for a lower-level person. But because this is the CEO, a PIP may seem impossible. It's not. You'll have to get the board's vote of approval, which may be complicated, but CEOs get fired for poor performance all the time. The latter decision may relieve the business of a CEO who damages your nonprofit.
Stay up to date on business in the Capital Region: Subscribe to the Comstock's newsletter today.