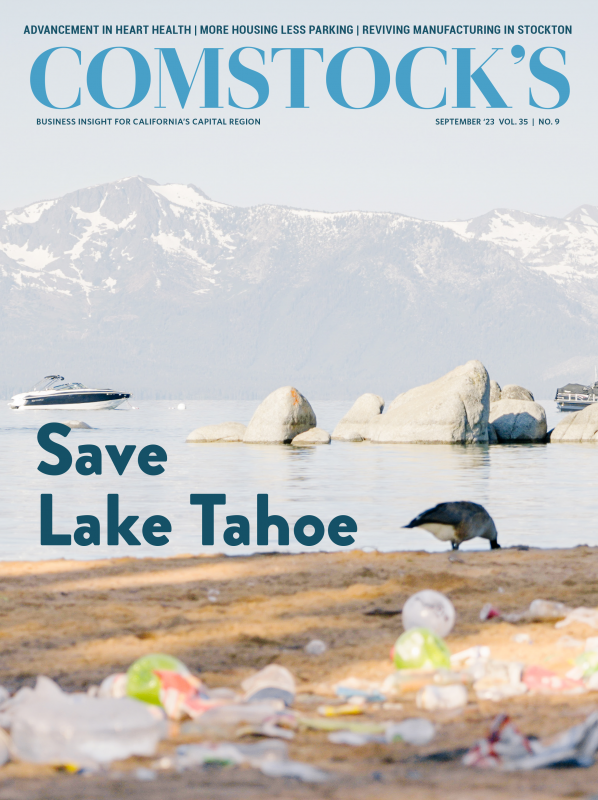 This story is part of our September 2023 print issue. To subscribe, click here.
The well-preserved, semi-ghost Placer County town of Dutch Flat, an hour drive east of Sacramento in the Sierra Nevada foothills, has earned the description of being "a step back in time," as local hotelier Leif Lowery described it.
Lowery and his wife, Wendy, both graduates of Placer High School in Auburn, bought a good chunk of Dutch Flat's Main Street about two years ago, taking over several of its historic 1850s-era buildings. The couple, who also own the Colfax Hotel and businesses in Foresthill, obtained the nine-room Dutch Flat Hotel on Main Street, built in 1852, and started to renovate.
At the same time, they acquired other buildings in town, including a duplex across the street, The Trading Post general store (managed by Abe Khamis for almost three decades) and adjoining U.S. Post Office. A cottage near the hotel has been renovated and was rented out for the first time over July 4, Lowery says.
"My wife and I love to restore old places back to what they were," says Lowery, who was first drawn to Dutch Flat in 2000 after attending an art show at the hotel. "There hasn't been a big fire here to burn all the old buildings down. We just fell in love with the fact that the whole town — old homes, old fencing — are still here. A lot of these homes have been in the same families for over a hundred years."
Originally settled by two German immigrants, brothers Joseph and Charles Dorbach, the name is believed to have come from Charles' nickname, "Dutch Charley Flat." The former hydraulic gold-mining town, California Historical Landmark No. 397, was once a popular destination, with Mark Twain lecturing there several times. Dutch Flat had a population of an estimated 6,000, including 2,000 Chinese inhabitants, and was a key Pony Express stop. Population is now 133, according to the 2020 census.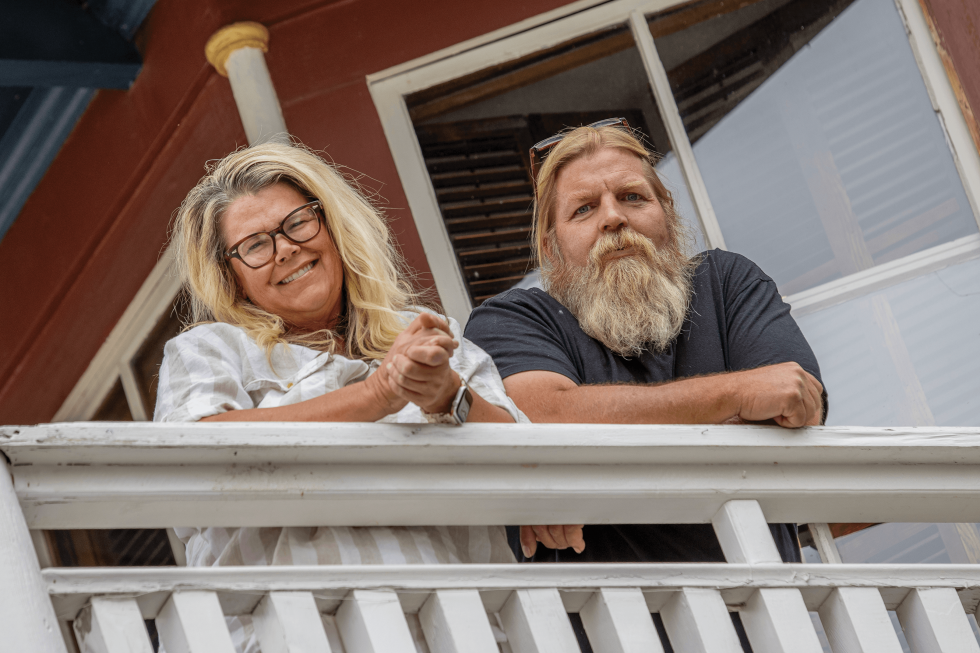 The first building visitors encounter before entering the town is the freeway-adjoining Monte Vista Inn, a 40-year-old restaurant and bar that was often frequented by Judge William Newsom III, Gov. Gavin Newsom's father, who lived in Dutch Flat until he died in 2018. California's governor spent much of his childhood at his father's home. The Newsom family still has property in the area, and Gov. Newsom's youngest son is named Dutch.
The heart of Dutch Flat is its historic district, located just over a mile off Interstate 80 near Gold Run. The district encompasses 480 acres — less than a square mile — with close to 50 buildings. In late June, American flags were displayed outside almost every building, as the locals excitedly prepared for its annual July 4 celebration.
In the midst of one of the richest mountain recreational areas in California, Dutch Flat is surrounded by river rafting opportunities, hiking trails, and top skiing, fishing, biking and gold panning spots. Lowery claimed that last winter's historic snowfall in the Sierra Nevada resulted in a banner season at the hotel.
"We couldn't believe how busy it was for skiers this year," Lowery says, pointing out that staying in Dutch Flat is popular for skiers coming from Sacramento and the Bay Area because it's easier to access the mountain resorts on the western side of the Sierra without having to go over the summit.
Visitors desiring an easy Gold Rush-era walking tour have several options in Dutch Flat. The Golden Drift Museum on Main Street, managed by the Golden Drift Historical Society, highlights the town's rich history in Chinese culture, lumber, mining and the transcontinental railroad. Other historic district must-sees include the Dutch Flat Cemetery, community swimming pool, Methodist Church, the old Dutch Flat School, Odd Fellows Building and the Masonic Hall.
Lowery said when they were considering buying the hotel and other buildings, their interest was fueled by wanting to add units and upgrade the hotel while ensuring visitors had a place to park.
"There just wasn't any parking in this place, historically," he says. "The hotel would use the lot across the street next to the store, but my fear was that whoever owned it might cut it off, and then what would we do at the hotel?"
Jamie Santos of San Jose, visiting along with Erin Stern of Los Angeles, spent a night at the Dutch Flat Hotel, a spur of the moment decision while visiting Sierra foothill towns on their way to Lake Tahoe.
"It's an amazing place. I was telling the owner (Lowery) that I'm actually a carpenter, so I appreciate people maintaining the history; it just warms my heart," Santos says.
Stay up to date on business in the Capital Region: Subscribe to the Comstock's newsletter today.