Comstock's monthly look at the business news in the Capital Region. Let's take a peek at August.
Sierra College Gets Big Maker Grant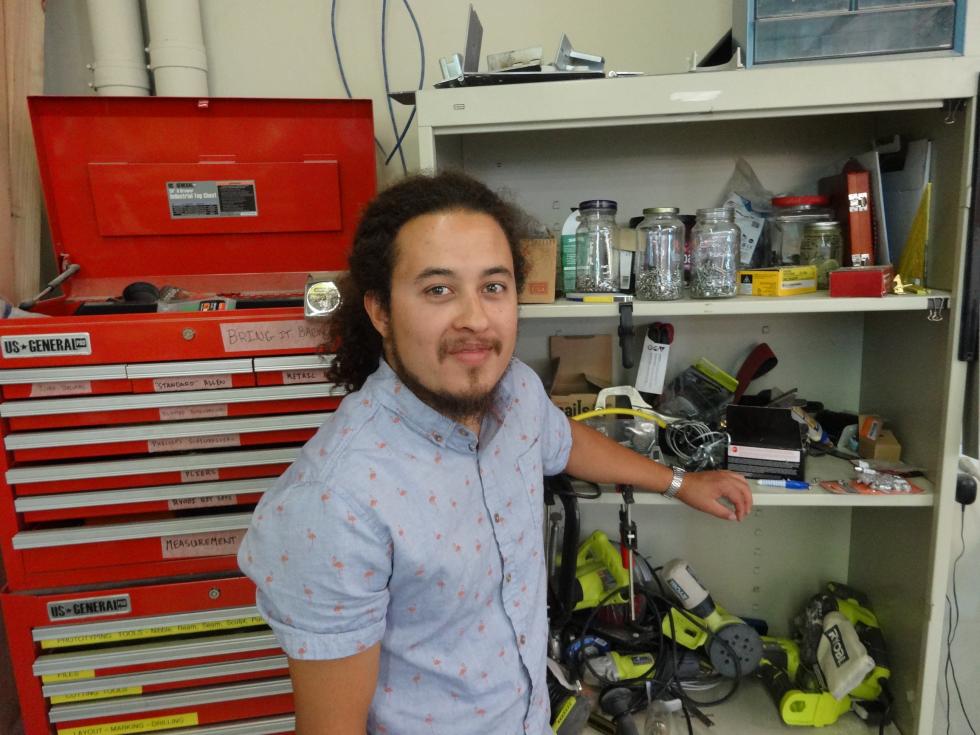 Before we get to August, let's review news from July 26, when Sierra College announced it received a $350,000 Maker Grant from the California Community College Chancellor's Office. Sierra College was one of 24 colleges to earn a grant to create a makerspace community, offer internships and develop curriculum focused on innovation and entrepreneurship. Sierra College will partner with Hacker Lab in Rocklin, Curious Forge Maker Space in Grass Valley and Truckee Roundhouse in Truckee as part of its maker initiative. The college hired Dominic Felipe Gutierrez as the new Sierra Makerspace director. "Engaging community college students and faculty in makerspaces, and growing the maker and entrepreneurial mindset to develop creative, passionate, curious and persistent life-long learners and educators, is essential to complement existing college programs," Gutierrez said in a press release. "The skills needed by employers are changing so rapidly that Sierra College is boldly embracing this initiative to transform what we teach and how we teach."
Shake it Up
Wait, turns out July was a busy month, so here's another tidbit: On July 25, the Downtown Sacramento Partnership announced Milk House Shakes as the recipient of the 2017 Calling All Dreamers competition. Winner Kelly Boyles will use the start-up prize package valued at more than $100,000 to open a retail storefront in Old Sacramento, and sell milkshakes named after U.S. Presidents (in other words: All the drinks will have men's names). The "Andrew Johnson" will be a vanilla shake blended with peaches to commemorate the first President to be impeached and the "Barack Obama" will serve up a blend of shredded coconut and pineapple to honor his Hawaiian roots, according to a press release. "This is a truly special concept and will soon be an exciting addition to downtown's current ground-floor landscape," said Valerie Mamone, business development senior manager with DSP, in the release. The store is expected to open in early 2018.
'Netflix for Theatergoers'
What an exciting year for the B Street Theatre. They've got a big new building in the works — a $25 million complex on 27th Street and Capitol Avenue, expected to open in February 2018. The 48,000-square-foot facility will include a children's theater and mainstage theater, rehearsal space, lobby, restaurant and rooftop deck. In August, the nonprofit theater company announced the launch of its new monthly membership called B-Flex, which they describe as "the Netflix for theatergoers." For $20 a month, members can access unlimited B Street programming, along with talk-backs, audience engagement events, podcast recordings, sketch comedy, improv, musical shows and other events, according to a press release. With a B-Flex membership, members can attend any event as many times as they want with no additional cost. But unlike subscribers, they won't get guaranteed seats, dates or show times.
More Arts, More Money
On Aug. 22, public officials learned that Sacramento city and county generated nearly $167 million in overall economic activity due to the arts in 2015, which includes audience spending, cultural tourism and employment — a $50 million increase from 2010. About 6,000 full-time jobs were supported. But when you compare that to San Francisco's numbers — $1.4 billion in economic spending and 40,000 jobs — it shows we still have room for improvement. Randy Cohen, vice president of research and policy for Americans for the Arts, presented these findings to both the Sacramento City Council and Sacramento County Board of Supervisors. Cohen noted that our region is ranked in the upper third of 341 jurisdictions nationwide in revenue generated by arts and cultural organizations. Maybe that ranking will improve in the next "Arts & Economic Prosperity 5 report," issued every five years, as the City prepares to launch Creative Edge, a cultural planning process over the next four months to take an audit of arts, cultural and creative assets of the region to then inform policy changes to create and attract more jobs in the local creative economy.
Investing in Your Wellness
It's hard not to hyperventilate every time you hear the statistic that more than one in four U.S. adults are not saving for retirement. This sounds like a financial disaster waiting to happen. Not to mention, one in three Americans say they have lost more than $15,000 due to a lack of personal finance knowledge. Ouch. That stings. In August, the Golden 1 Credit Union launched an online Financial Wellness Center to teach people about personal finance management — maintaining savings and checking accounts, building credit, buying a home, raising money-smart kids. The resource includes podcasts, videos, webinars and other tools. Sounds pretty handy to me.