In attaining the title of Advanced Sommelier, Elizabeth-Rose Mandalou became one of only three Sacramento wine professionals and the first local woman to reach the coveted status.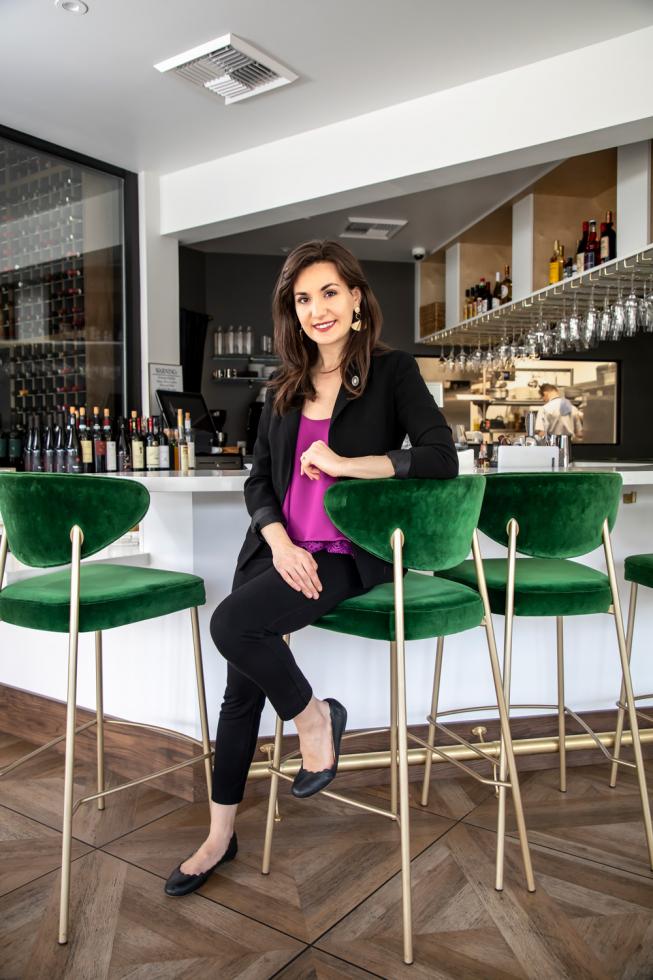 The Sacramento native and co-owner of Woodlake Tavern, Uptown Pizza Kitchen, and the wine- and seafood-focused Allora aced the grueling three-day exam on her first attempt in July 2017, despite the test's 75 percent fail rate. After devoting hundreds of hours and thousands of dollars, Mandalou says she's proud to have done what most people before her had not: pass.
"It's a huge investment of time and money and emotional energy and sacrifice," she says. And Mandalou isn't done studying yet — passing the Advanced Sommelier exam puts her three-fourths of the way toward becoming a Master Sommelier, a level that only 138 men and 26 women have reached in the Americas chapter of the Court of Master Sommeliers.
Why do successful wine professionals devote so much time, energy and money toward the quest for a largely ceremonial title? For many people, it's a status symbol or a career booster. But Mandalou is driven by a voracious appetite for knowledge and competitive accomplishment, as well as desire to elevate Sacramento's wine scene and the profile of its sommeliers.
"We worship our chefs and bartenders, and rightfully so, but we also have this booming community of sommeliers that are putting together really thoughtful lists," Mandalou says. "Sacramento is really honing its culture. We want this to be a place where people love and appreciate wine."
Toward that end, her wine list at Allora boasts over 250 vintages, most of which originate in Italy to pair with the menu. However, Mandalou also challenges customers by bringing in bottles from winegrowing regions largely unfamiliar to Americans, such as the country of Georgia, which she says has one of the oldest winegrowing traditions in the world.
"One of the biggest complaints we get at Allora is that the wine list is too out there," she says. "For me, that's also the best compliment because we have a lot of really great restaurants in Sacramento that all have either the same wines or the same focal point. I'm trying to do something different in Sacramento."
More than anything, Mandalou wants to remodel a Sacramento wine scene caught up in what she calls a "corkage mindset," with diners more interested in bringing their own bottles than putting faith in a trained sommelier. "We select the wines as wine professionals to pair with the food," she says. "The best experience you're going to have is putting a little trust in us."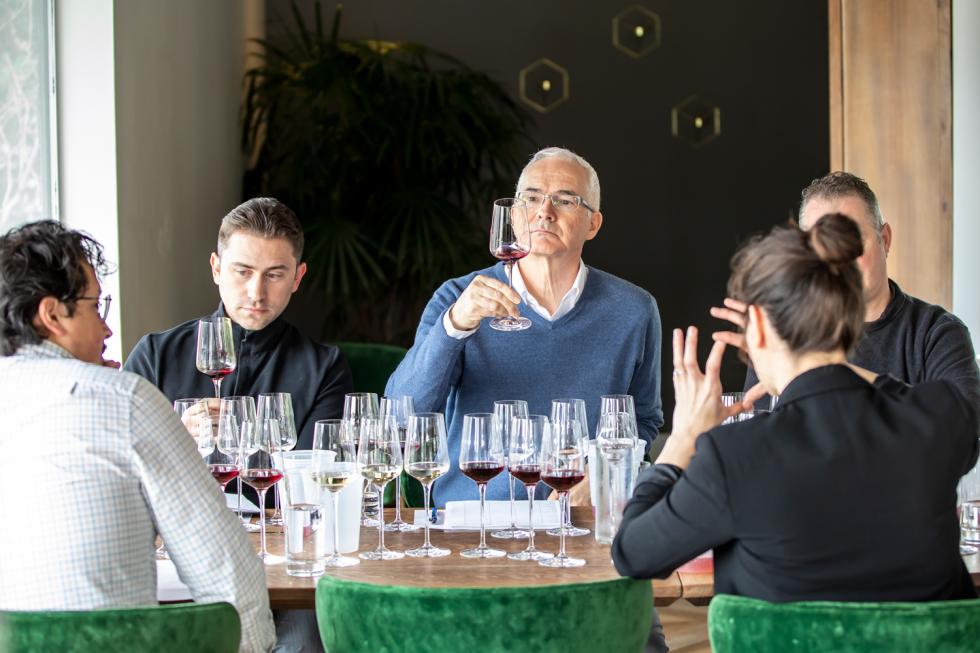 Keith Fergel, Sacramento's first Advanced Sommelier and the general manager at Taylor's Kitchen, agrees that most local wine lists look too similar, making for unadventurous dining.
"We've conditioned our customers the wrong way," he says. "We need to make our guests feel like they can get value with wine service in a restaurant, as opposed to bringing in their own bottle."
In an effort to raise the bar for Sacramento's wine scene, Mandalou and Fergel are hoping to launch the city's first restaurant wine week by the end of this year, a celebration that would include wine dinners and pairing competitions. Mandalou also hosts a biweekly tasting group at Allora, where between 8-14 sommeliers from throughout the city chip in to participate in blind tastings. It provides an opportunity for Mandalou and other experienced local sommeliers to sharpen their tasting skills, as well as mentor the next generation of local wine professionals.
"We are a very tight-knit group of professionals that work together to keep each other on our toes," Mandalou says.
During the blind tasting portion of the sommelier exam, participants have to identify six wines in less than 25 minutes. Having the local tasting group helps sommeliers who might be interested in eventually pursuing the Advanced Sommelier title. "We give each other constructive criticisms, point out the things that we are consistently missing or hitting," Mandalou says.
The tasting group was launched by Jeremy Reed, Sacramento's second Advanced Sommelier and now wine director at The Charter Oak in St. Helena, who credits Mandalou with infusing it with fresh energy. "It's really beneficial to a lot of the younger people that she attracts," he says. Reed calls Mandalou, named as one of Wine & Spirits magazine's Best New Sommeliers of 2018, as "the face of Sacramento's wine community."
While Mandalou was studying for her Advanced Sommelier exam, she joined forces with Reed and Fergel, who were both studying for the Master Sommelier exam at the time. Both the Advanced and the final-level Master Sommelier exams consist of service and theory sections, as well as the blind tasting portion. Fergel and Reed both failed the Master Sommelier exam, which boasts a failure rate of 90 percent, in 2015, 2016 and 2017, forcing them to sit out the 2018 test.
"At this highest level of examination, you are studying the minutiae of wine," Reed says. "Anything that you could possibly see on a wine label from every major wine-producing country in the world, you should know what it means."
In other words, you don't just need to know about soil content at various elevations, you need to know it in multiple languages. The exam isn't limited to wine either, as every test features a few questions about spirits, cocktails and miscellaneous beverages like coffee, tea and even bottled water.
While Fergel is already immersed in studying for the 2019 exam, Reed isn't ready to put himself through that "hellish study" again. Mandalou is preparing to take the exam in 2020.
"Through the Court of Master Sommeliers, you have to be driven because there's no syllabus, there's no class that you can take to learn everything," she says.
Only nine people have ever passed it on their first attempt, but the 30-year-old Mandalou believes she's up to the task. "A lot of people say that I over-study," she says. "I'm never satisfied with the knowledge that I have, I'm always wanting more."