Nicholas Haystings
Executive director, Square Root Academy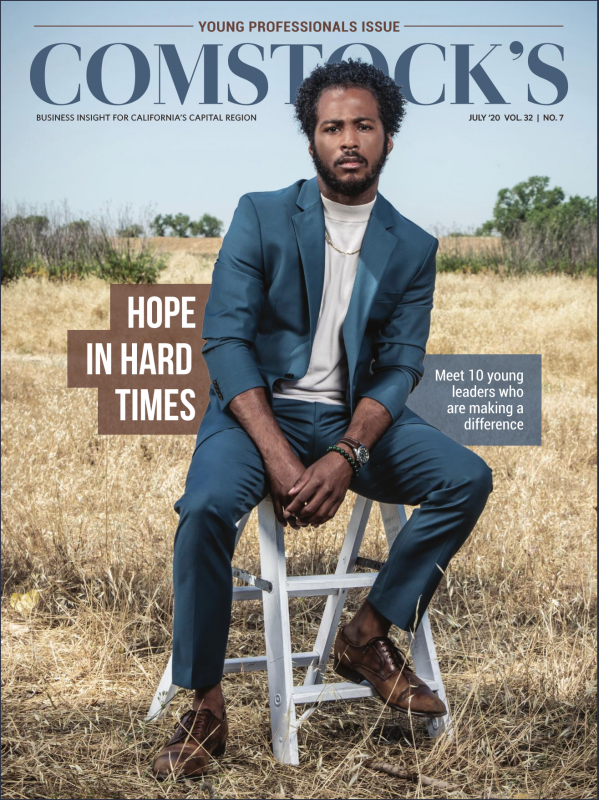 This story is part of our July 2020 issue. To subscribe, click here.
"This wasn't necessarily because of a lack of genius, but more so of a lack of opportunity," Haystings, 30, says. So in 2016, he pursued goal No. 2 by founding Square Root Academy, a nonprofit that brings science, technology, engineering and math education to under-resourced communities. "After a year of being both in industry and starting Square Root Academy, I decided to leave and do Square Root Academy full time," he says.
"Never think yourself too young, different or anything else of the sort as a reason to believe you cannot make a meaningful difference. We all have something unique to offer the world, and it is up to us alone to breathe life into that gift and offer it to those around us."
Students are referred to the academy through the Sacramento County Office of Education and other community-based partners, and it was reaching around 4,000 students a year through in-class sessions and events at up to 20 sites in Sacramento, Davis and Woodland before the coronavirus pandemic brought it to a halt.
He told his team of about 12, "Go home, be with your family," while he thought of ways to restructure the program. After surveying the community the nonprofit serves, he launched Scholars' Playground, an online learning platform that offers classes in STEM and other subjects for students in K-12. Haystings partners with around a dozen organizations, including Crocker Art Museum, 916 Ink, Studio T Urban Dance Academy and Afro Yoga, that provide courses in history, art, writing, dance, yoga and meditation.
Haystings saw success with the platform early on: After a 3D-modeling class wrapped up, a few students wanted to continue working with the software. "Them choosing to spend their own time (learning) when they could be playing video games, that's a huge win."
Square Root and Scholars' Playground services are free; Haystings says its financial backing comes from the City of Sacramento's Youth, Parks, & Community Enrichment; the Sacramento County Office of Education; and the Sacramento Kings. Its summer program will be able to teach around 200 children, allowing Haystings to retain or bring back about seven employees. "We're also working to get participating youth laptops and desktops to ensure accessibility," he says. "Internet education right now is a human right. If we do not make sure that these kids are online, then we are doing them an extreme disservice, and we have failed our community."
Haystings says 95 percent of those served by the program are minorities, and with the killing of George Floyd in May, Scholars' Playground is offering youth-led discussions with partners Project Optimism and Sacramento Area Youth Speaks to give them space to speak with each other. "It's incredibly difficult for them right now, considering COVID was already here … then seeing the murdering of people who look like you constantly in the media, it can create a bit of a complex with regards to (their) self-worth. … So we're trying to make sure in our programming they know they are seen, recognized and matter."
–
Get all the profiles in our Young Professionals issue delivered to your inbox: Subscribe to the Comstock's newsletter today!