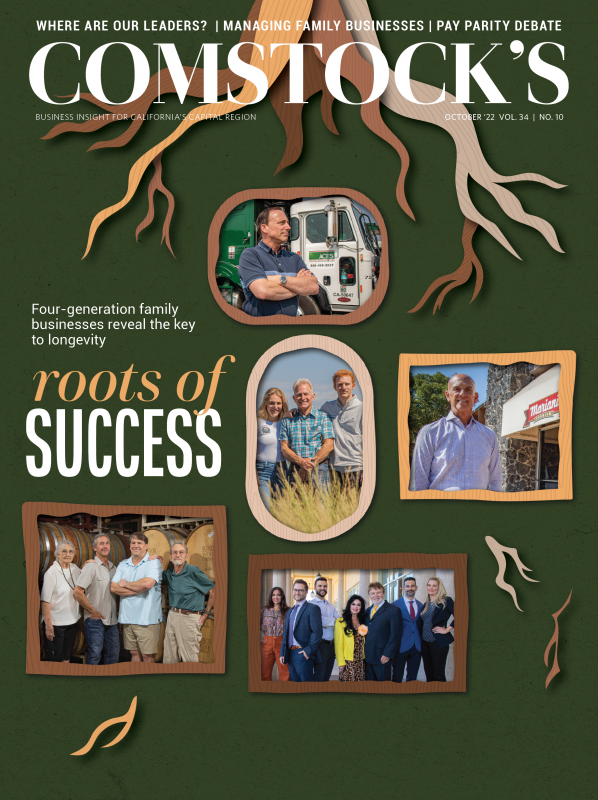 This story is part of our October 2022 Family Business print issue. To subscribe, click here.
Paul Molinelli Jr., co-owner of ACES Waste Services, is a third-generation waste management worker. Now, he is watching his own sons come up in the industry. A family trip started it all.
It was spring break in 1975 when Molinelli's dad drove them up into the Sierra Nevada mountains, a serene contrast to their hometown in the Bay Area, where Paul Molinelli Sr. was a shareholder in his late father's garbage business. His father and Molinelli Jr.'s grandfather, Paolo Giovanni Molinelli, started Scavengers Protective Association (now Golden Gate Disposal) in 1921 after immigrating from Italy to San Francisco.
Now passing through Pine Grove, the family spotted a garbage truck with a "for sale" sign and learned that its owner was looking to sell the company. Molinelli Sr. recognized the opportunity in rural Amador County and seized it right away. By January of 1976 he had taken command, and the family moved to the foothill town of Jackson. Molinelli Sr. kept the business for 13 years but sold it to a Bay Area-based company in 1989, staying on as an employee alongside Molinelli Jr. However, in 1994 the father-son duo purchased it back with partners Joe Assereto and brothers David and Richard Ianni.
Today, ACES contracts with Amador County, serving approximately 10,000 residents. At 58, Molinelli Jr. has worked every job in the industry, waking up at 4 a.m. to drive routes and later moving into the office as the company grew to employ 61 people. He remembers a time when garbage cans had to be manually lifted and dumped. Trucks with automated arms came onto the scene in the early 2000s, eliminating the need for drivers to get out of their vehicle.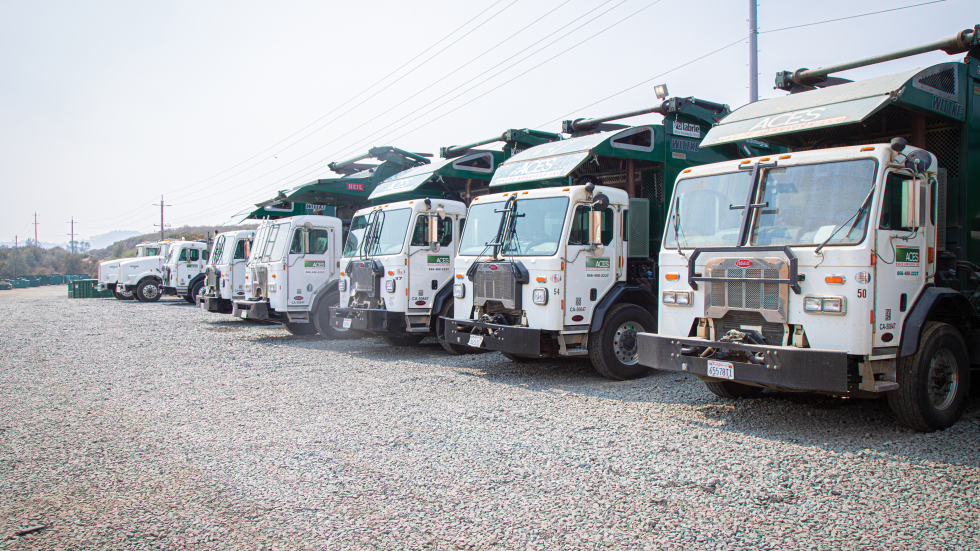 He's witnessed Amador County's population increase with the addition of new customers, particularly in the City of Ione, where the growth around Castle Oaks Golf Course is "unreal." He has seen some weird things over the years; most recently, an increased incidence of homeless people sleeping in dumpsters and "scaring the daylights" out of unassuming drivers.
Molinelli, like his 79-year-old father, is deeply invested in Amador County, serving on local governing boards and volunteering through the Lions Club and the Italian Benevolent Society. He likes that his job allows him to connect with his community.
"I'm happy. I could work for a lot longer if God gives me the time," said Molinelli, who most enjoys the daily interactions with staff and customers. "If somebody has a problem, they know where I live. We're here. … We just believe in giving back to the community that has been so good to us."
"We just believe in giving back to the community that has been so good to us." Paul Molinelli Jr., co-owner, ACES Waste Services
And while he isn't "overly worried" about whether his kids will take over the company, Molinelli is proud that three of his four sons decided to work with him — achieving four generations in the industry. Zack, the oldest at 33, is a customer service representative; Dillon, 31, and Dominic, 24, are drivers.
If Molinelli's sons someday own the business, they will have to navigate changes in the industry, like California's new landfill waste reduction mandate. ACES already has recycling and yard waste programs, and their slogan is "Keeping Amador clean and green," but they will soon have to implement a food waste program, too. Molinelli says there is a "disconnect" between state legislators and rural county waste services, which have a smaller customer base to carry the cost of new programs.
For now, though, Molinelli is content with things as they are, working alongside his sons.
"I'm glad they work here," Molinelli said. "It gives me peace of mind. I know where three of my kids are Monday through Friday, before 6."
—
Stay up to date on business in the Capital Region: Subscribe to the Comstock's newsletter today.