The crowd along R Street on a recent Friday night was buzzing. It was mostly young — 20- and 30-somethings — but there were also plenty of boomers, and they all shared that invigorating feeling of being somewhere electric and thriving.
This strip between 14th and 15th street not long ago was a dead zone. Now it's filled with bars and restaurants, including current hotspot Iron Horse Tavern, and it's a snapshot of a contemporary Sacramento that's evolved far enough to become a new national example of urban cool.
The starting place for that cool is Sacramento's eclectic, exploding restaurant scene. Those restaurants draw attention, attract crowds and often become the foundation for new development.
"Everyone in commercial real estate probably owes a commission check to the Food Network," says Garrick Brown, the national retail research director for DTZ Commercial Real Estate in Sacramento. "Developers want restaurants in their projects."
However — and this is a large however — many people, including Brown, worry that Sacramento could be roaring into a restaurant glut that could put pressure on current restaurants and those arriving soon. There's no exact number (many owners haven't announced plans or pulled permits), but the estimate from restaurant and real estate insiders is that 40 new restaurants will open in the city's core in the next two years.
"What city does that?" says Matt Haines, owner with his brother Fred of 33rd Street Bistro and five other eateries. "It's an incredible time for consumers, but it's definitely a little nerve wracking for the restaurateurs."
And yet the Haines brothers are planning two new restaurant/bars, partly because they believe the demand is still high and partly because they don't want to miss out on the best locations.
"All of us have to be up for the challenge of competition," says Matt Haines. "We have to put out good food, give good service, create good times. There won't be room for mistakes."
Despite that nervousness, most restaurateurs agree in general with the sentiments of Randy Paragary, whose Paragary Restaurant Group includes more than a dozen local eateries. He says he's worried but unsure about oversaturation: "I do have a concern about supply and demand, but I don't have an exact handle on people's dining demands right now. It's still changing. We haven't had a big population surge, but people are eating out much more."
Paragary, if you remember, was one of the restaurateurs concerned about a glut in 2007 and 2008. He turned out to be correct. The region went through a 5-year restaurant turnover. Now, however, he and others see boosts in the economy, in the number of experienced restaurateurs and in dining dollars being spent.
Michael Passmore owns Passmore Ranch, a fish farm that sells to many restaurants in Sacramento and the Bay Area. He watches the industry closely and says it's much healthier now than a few years ago.
"There are a lot of skilled operators who know where to find their niches," Passmore says. "Why is Billy Ngo's Fish Face (in Sacramento's midtown) knocking it out of the park so soon? It's a great location, there's great food and it's built on a very good reputation."
Chris Jarosz owns Broderick Roadhouse in West Sacramento and Saddle Rock and Localis in midtown. He has two more opening soon. He's betting the region's appetite is growing as fast as the eatery supply.
"We're seeing so many first-time people coming in," Jarosz says. "Everyone seems to be busier and busier."
That's Mason Wong's read on Iron Horse Tavern, which he owns with his brothers. "We're getting people who didn't come downtown," Wong says. "We see people from Land Park, East Sac and farther out. There's a momentum, and every time someone opens a new concept, it ups the bar for everyone and builds even more momentum."
All of that is, more or less, the optimistic view. Brown, who's bullish on Sacramento's future and agrees about the dining-dollar spike, still says we've hit the glut stage.
For perspective, here are a few relevant numbers: The consensus estimate (emphasis on estimate) of restaurant space planned to be near the future Golden 1 Center is about 100,000 square feet, or 20 to 30 restaurants with approximately 3,000 to 4,000 seats.
An estimated 20 to 30 restaurants, with seating for up to 4,000 patrons, are expected to be built in the next two years around Golden 1 Center
To help fill those seats, the city core will see at least 1,000 new housing units and 380-plus new hotel rooms in the next two to three years, according to estimates by the Downtown Sacramento Partnership. Brown says that's a conservative estimate.
In addition, the DSP's 2014 office market survey shows 54 percent of people living downtown are between the ages of 35 and 54. So there will be more young people in the core, and more people eating out in general.
Still, Brown says, "The number of players flooding into the market is almost double what the market can sustain."
He says that's an issue nationwide, too. Historically, 25 to 30 percent of retail openings were restaurants, but in the last five years, that number has popped to nearly 45 percent, and Sacramento is on the high end.
"Sacramento is such a unique market," Brown says. "We have this great farm-to-fork thing, and so many great concepts in downtown, midtown and East Sac. But as vibrant as the dining scene is, there may not be enough people to support all the great chefs. I think we're going to see some great concepts that won't make it."
Even without a glut, restaurants are tough businesses that run on low margins. The DSP tracked restaurant closings since 2011 and found 27 percent failed in the first year, which is similar to other regional studies around the U.S.
"There's no room for mistakes," Brown says. "You have to price everything to perfection."
Paragary was also sure to note that in Sacramento, "the pool of experienced servers is a short bench," and the coming wave will make reliable help that much harder to find.
But even Brown sees the glut as temporary. He says the housing recovery here has been slow and might take a few more years to rebound. But after that, the region could see maybe 250,000 new residents, the majority coming from the hyper-expensive Bay Area.
"This has always been a pressure-valve market for the Bay Area," Brown says. "Everything points toward pricing being out of control there and residential development ramping up here."
The restaurant industry may also help itself by attracting more hotels to the city core. "Good restaurants near a good hotel bring back repeat customers," says Valerie Mamone-Werder, the DSP's senior manager of business development. "The hotel industry knows restaurants are doing well here. They're looking at that."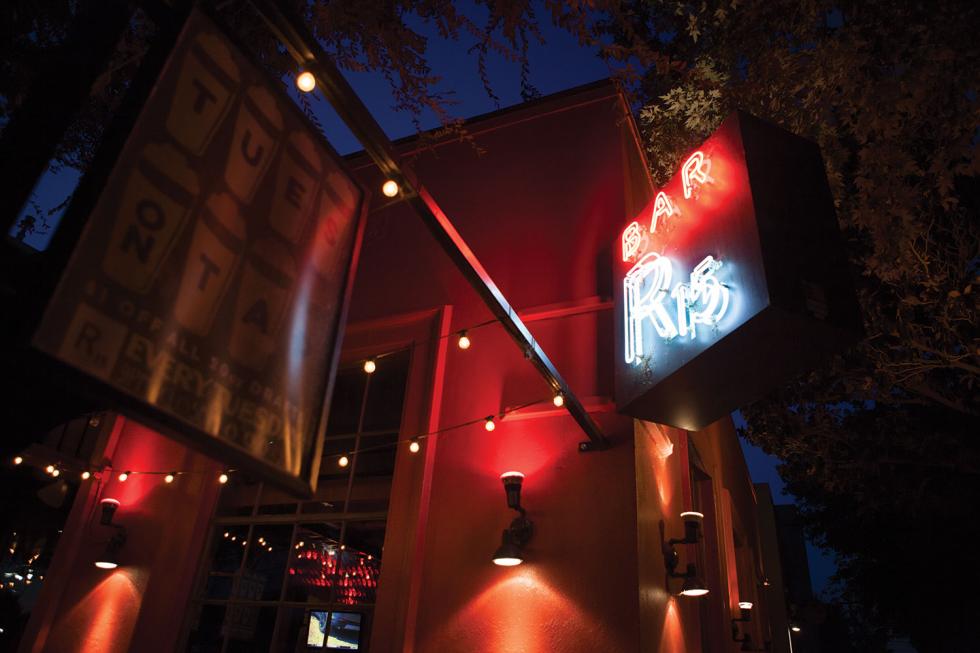 Regional restaurants are also building strength in districts, like the R Street corridor, chunks of midtown and even Folsom Boulevard into East Sacramento, where Kru and the Selland family's OBO' Italian will join 33rd St. Bistro, Star Ginger and others in a 3-block stretch. Districts attract new visitors and create the kind of energy that was around Iron Horse Tavern on that recent Friday.
"It's better for all of us to be together," says Kru chef and co-owner Billy Ngo. "We get people who might not think of us."
But you won't find a chef, restaurateur or developer who doesn't say surviving will take more creativity, more business smarts and better food than ever. "You have to perform," says Wong. "We're all seeing more sophisticated clientele now, and you may think you have it nailed but in the restaurant business, you never know until you open your doors."