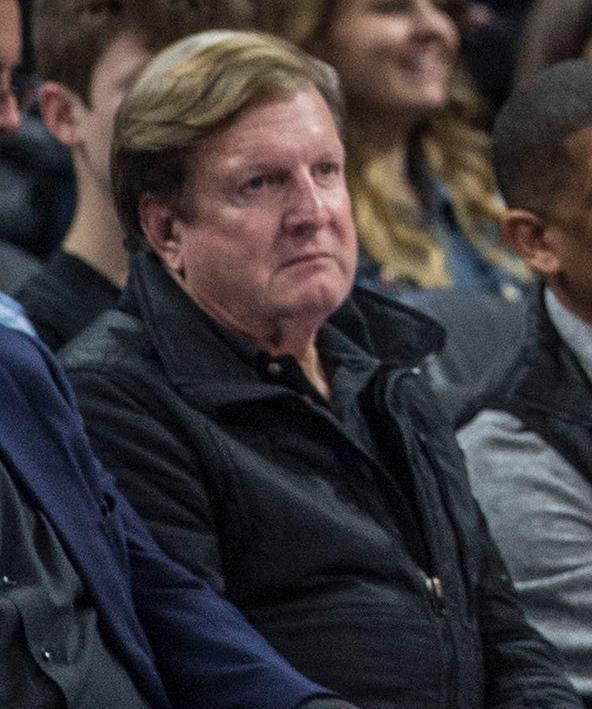 Five things to know about Ron Burkle, who joined Sacramento Republic FC as lead investor in its bid to join Major League Soccer:
He's a man of few words.
A reclusive investor with a net worth of $1.5 billion as of June per Forbes, the Southern California-based Burkle prefers to hang back, certainly in public. Investment partner Matt Alvarez has the more public role, taking meetings with local leaders and project managers while Republic FC has finalized its bid to become an MLS expansion franchise.
He's no absentee investor.
Far from it, in fact. Burkle became majority owner and principal investor for Republic FC in January and already has made his presence known. "Make no mistake, Ron knows everything that's going on, and he weighs in as he needs," Ben Gumpert, team president and chief operating officer, says.
His teams win championships.
Burkle partnered with hockey legend Mario Lemieux to buy the Pittsburgh Penguins of the National Hockey League out of bankruptcy in 1999, as Burkle noted in a rare interview with the Pittsburgh Post-Gazette. His time as a part owner has been highly successful, with the team drafting franchise cornerstone Sidney Crosby in 2005 and winning the Stanley Cup three times since 2008.
Great seeing Ron Burkle and Matt Alvarez this morning! Sacramento- we couldn't have asked for better partners to lead our @MLS effort. Very thankful to them and our tremendous local owners for stepping up big for our City. Exciting times ahead! pic.twitter.com/zsBE3kzo1I

— Darrell Steinberg (@Mayor_Steinberg) September 16, 2019
This isn't his first Sacramento rodeo.
During the mad scramble to keep the Kings in Sacramento after the Maloof family announced plans to sell the team to a group that would move it to Seattle, local leaders, including former Mayor Kevin Johnson, tried desperately to recruit wealthy investors to form a new ownership group. Burkle was an early candidate to lead this group before bowing out, with the public reason cited that he owned an agency that represents NBA players. Eventually, Vivek Ranadivé led a group that purchased the team.
He's perhaps the biggest signal MLS is coming to Sacramento.
As his friend Lloyd Greif told The Sacramento Bee, "Trust me, I know Ron; he wouldn't be doing this if there was any risk that Republic wasn't going to be an MLS team." It's to Sacramento and The Railyards' benefit, of course, with Mayor Darrell Steinberg saying, "We now have the opportunity to build out The Railyards much faster than we otherwise would."
—
Get this and other stories delivered to your inbox weekly: Sign up for our free email newsletter by clicking or tapping here.
There's a word that comes to mind for Sacramento Mayor Darrell Steinberg regarding the largest infill project in his city, The Railyards. "The one word I would use to describe the state of where we're at is 'breakthrough,'" Steinberg says.
Warren Smith's dream is about to come true — without him. It's all but certain Republic FC will become an MLS team and play in a new stadium in The Railyards, likely in 2022. "I'm really happy for Sacramento," Smith says.