When Paul Gray was 16 years old, he was diagnosed with Leber hereditary optic neuropathy, a genetic disease that left him with only partial, peripheral vision and limited contrast and color detection. Gray says the previously unknown family trait took away his driver's license as a teenager — just six months after he earned it. "Essentially, my optic nerve was killed off and the deadened nerves made it so that I saw mainly white in my central vision," Gray says. Fortunately, he received treatment early enough so that his peripheral vision can still detect light, contrast and some colors.
Later, when he wanted to enter the workforce, Gray turned to the Department of Rehabilitation, who in turn told him about the Business Enterprise Program for the visually-impaired. He began taking classes at Sacramento's Society for the Blind to try and quality for the BEP. Little did he know that it was actually at the Society where he would find his lifelong career and passion for access technology and training.
Since 1953, Sacramento's Society for the Blind has been serving employees and employers who have been affected by vision impairment. As one of their services, the Society's trainers will come to an office or workplace to assess how circumstances can best be adapted for a visually impaired employee. An employer can directly contact the Society to say they've got an employee they want to keep who is going blind, says Shane Snyder, director of program services; at that point, Snyder and his team will work to assess the situation, decide what can be done to help both parties, and then train both employee and employer on the tools needed to enable employees to continue doing their jobs. That could mean everything from braille printers, to screen readers and magnifiers, to learning how to navigate tightly-spaced cubicles with a cane.
"It's a much better option than losing a good employee," says Liz Culp, director of resource development for the Society for the Blind. Culp says employers and employees are always welcome to visit the center, or send human resources representatives to programs for "train the trainer" exercises. Other programs include independent living skills, like teaching those with vision loss how to make their own meals, so they're not dependent on fast food or frozen dinners, Culp says.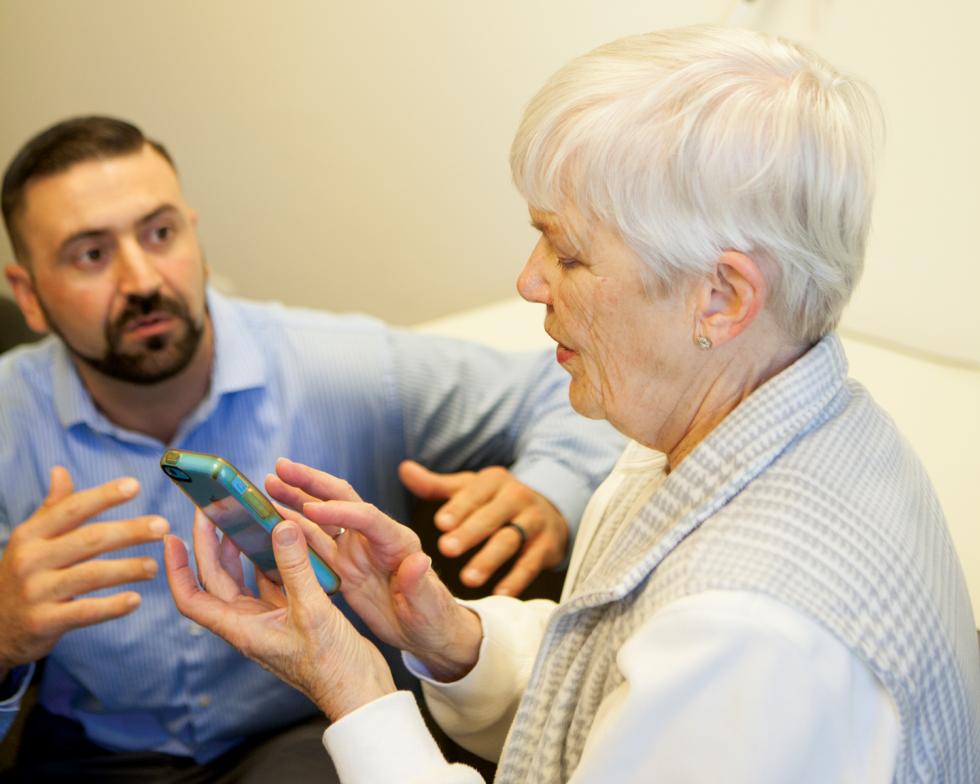 Society for the Blind is the only organization in the Capital Region and beyond (they serve 26 counties in Northern California) that has the expertise to understand what the needs of the community are, and to act on them, Culp says. "We're the only agency that does what we do."
Snyder says they also often understand from a personal perspective: He and many others who work with the nonprofit are also blind or vision-impaired. "Society for the Blind has helped my career by giving me direction," Gray says of his profession with the Society. "I no longer had to be concerned with what I was going to do with my life or if I had the skills needed." He now teaches access technology to those who come to the Society looking for help.
"Our core mission is that we want people to live to their full capabilities," says Executive Director Shari Roeseler. "The unfortunate reality is a very high rate of unemployment or underemployment." By coming to the Society for the Blind for training and encouragement, Culp says, the vision-impaired of Northern California "gain a support system, and continue living their life to the fullest."
"There is no judgment here," Gray says, "and the feeling of community and family has helped give me the confidence boost I needed in order to take that first leap into the unknown. Watching (aka listening) the visually impaired staff here work, and do so with the same capability and work ethic that is seen in visual individuals, is what helped me to finally believe in myself enough to join them."