The design-build industry has been absolutely battered by the spoiled economy. Architecture and design firms lament layoffs, nonexistent financing and an utter lack of optimism for 2010. Yet a number of large regional projects are keeping local firms afloat and offering a silver, albeit temporary, lining.
When the economic downturn commenced early last year, work at architecture firms began to slow noticeably, and once the summer credit collapse occurred, the bottom of the design-build bucket seemed to fall out completely. That turmoil resulted in a 16 percent decline in nonresidential construction this year and a projected drop of 12 percent in 2010, according to the American Institute of Architects. Commercial projects — office, retail and hotels — are expected to see cumulative declines of up to 40 percent by the end of next year.
Meanwhile, institutional contracts such as those for schools, courthouses and jails are sustaining a number of firms locally. According to the AIA, institutional activity dropped by just 6 percent this year and will likely only decline by an additional 3 percent in 2010.
"That's actually where we are seeing the bulk of our work," says Theresa Paige, president of Sacramento firm LPAS. "Of our public sector work, nine projects out of 13 are college jobs. A lot of these were projects already scheduled to go forward" at Yuba City College and in the Los Rios Community College District with bond money secured before the budget crisis.
With these contracts, Paige calculates she can keep her staff busy for the next eight to 10 months, which is far longer than many other firms. When business conditions are poor, firms can experience attrition in their backlogs and insufficient billable hours for staff. According to the AIA, backlogs nationwide have shrunk from an average of five months last fall to, currently, fewer than four months. The plight is mostly attributable to financing, which is either unavailable or running out.
"Banks are solidifying their balance sheets and buying other banks, but they're not lending," says Don Comstock, executive director of the AIA's Central Valley chapter. "The financing side is tough, and on the school side, we issued a lot of bonds over the past 10 years. I can't see us passing more, so those are pretty much going to run out in the next year or so, too."
For that reason, three local firms are breathing a sigh of relief at winning the bids to design state courthouses. California's Administrative Office of the Courts solicited design-build bids for more than a dozen courthouses throughout the state this summer. LPAS threw its name in for four of the projects and won the bid for a Tehama County court. Nacht & Lewis Architects Inc. and international design firm HOK were chosen to design a $500 million courthouse in Sacramento, and Dreyfuss & Blackford Architects with Denver-based Fentress Architects were selected for the Yolo County Courthouse.
"Business has been going very well for us in spite of the economy, and that is because most of our work is in the public sector. Those projects have more momentum and funding that had already been approved," says Peter Saucerman, a principal with Dreyfuss & Blackford.
"Business has been going very well for us in spite of the economy, and that is because most of our work is in the public sector."

Peter Saucerman, principal, Dreyfuss & Blackford
Other local firms, such as Lionakis, have existing regional contracts for jails, hospitals and military training facilities as well as projects associated with the Department of Defense, which they hope will shuttle them through the storm.
"We're working on a marine training facility in Bridgeport, and we are also working with a commercial developer on a four-story tenant improvement for the General Services Administration. That project will be short, but we see things like that as a beginning of a trend toward more federal work," says Chuck Hack, director of business development at Lionakis. The firm was also awarded the $100 million bid for an expansion at the San Joaquin County Jail.
The design-build industry is wrapping up a painful business year, and for the firms unable to secure meaty projects, the outlook for the next 24 months won't be any better.
"I'm a little concerned about late 2010 and 2011 because there are very few new public requests for proposals," Saucerman says. "Agencies all have ongoing needs, but there is no funding. Normally I see three or more solicitations for public projects a month, and day after day I am seeing them put off until next fiscal year."
As a result of the slowdown, a number of firms have reduced staff significantly, says Chuck Cunningham, principal of Cunningham Engineering Corp. in Sacramento, who expects to see more firms consolidating or shutting their doors in 2010.
It's already been happening in Sacramento. Earlier this year, Gordon Rogers Architecture and TCP Architects Inc. merged staff, offices and projects to help make ends meet.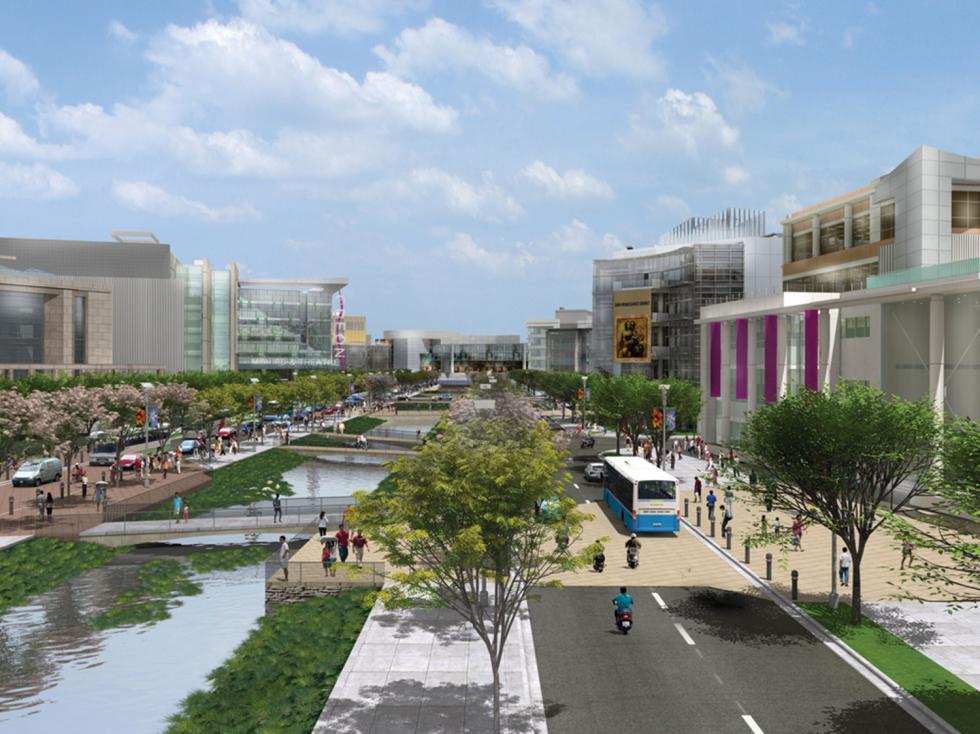 Nationwide, more than 6 million jobs have been shed since the recession began, according to the AIA. The construction industry took an especially hard hit, and because of it, architects and designers took a pounding too. From the peak employment levels of July 2008, architecture firms have shed nearly 31,000 jobs — about 14 percent of the industry.
"Three very large (local) firms have lost 35 to 50 percent of their staffs, and I've never seen anything like it," Comstock says. "We're seeing highly experienced architects let go. I don't see this as short-term at all; I don't know how we are going to bounce back."
As a result of marketplace competition, firms are practically swarming requests for proposals. Even the smallest projects garner huge attention, and in many cases firms are bidding on types of projects they have little or no experience with.
"All the projects now are getting an incredible amount of interest. For example, SMUD is building a corporation yard for $80 million, and there were close to 300 people at the proposal meetings," Cunningham says.
Others in the industry cite similar experiences: a request for proposal for a local firehouse that would normally draw five or 10 firms brought in bids from nearly 40; a project at a local college that would typically see 12 applicants drew 45.
"People are going after anything that moves. There just isn't that much work out there," Paige says.
A number of firms that are maintaining their strength have done so through diversifying. Before the economic downturn, firms such as Lionakis dove into international markets to take advantage of growth opportunities, particularly in Asia and the United Arab Emirates. Others diversified by extending their reach into new regions of the state or country and across a broader mix of facility types.
"Last year we completed a big [photovoltaic installation] project in Spain, and now, with EDAW, we are working on a master plan project south of Saigon that is roughly the size of Sacramento," Hack says. "We don't put all our eggs in one basket. We operate in civic projects, health care, education and commercial, and in the same way we have also geographically diversified … nationally and internationally."
As the economy begins to rebound, Saucerman suggests a slow rollout of retrofits and infill work will make up the bulk of new proposals, so designers and architects should be prepared.
"The one optimistic note I would sound is that … we're finding more introspection and more [people] in the development community are willing to look in a new direction," Saucerman says. "This is the time to sell ideas rather than fast services and to explore novel ways of approaching things in the future."
In more than 40 years as an architect, Don Comstock has seen the profession weather some rough periods.
Kris Barkley, the Design Director at Dreyfuss & Blackford Architects and president of the American Institute for Architects Central Valley, sat down with Comstock's Editor in Chief Christine Calvin to talk about digital fabrication, biomimicry, the industry landscape for up-and-coming architects and, of course, next months's Experience Architecture Week.