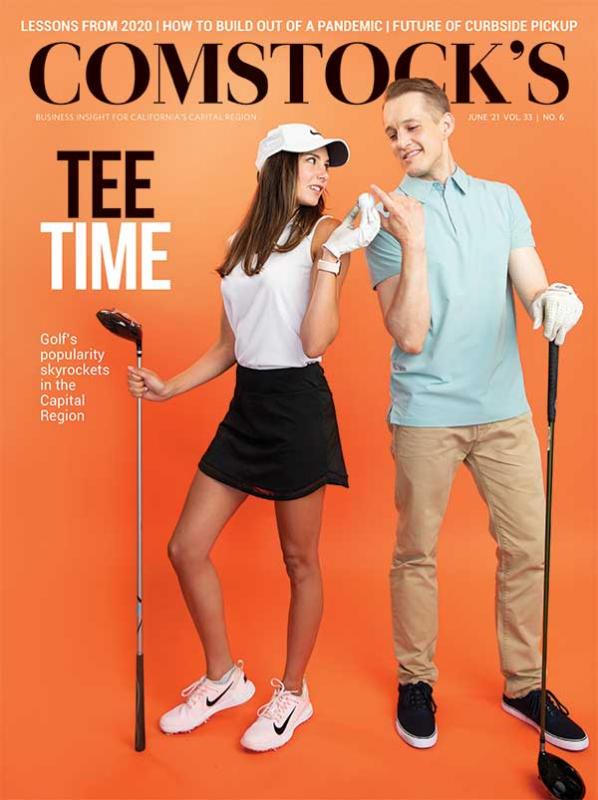 This story is part of our June 2021 issue. To subscribe, click here.
Mark Twain was a frequent guest at both hotels, as was world-famous entertainer Lola Montez and several U.S. presidents. Gamblers, bootleggers and other personalities of the booming California gold rush roamed their rumored-to-be-haunted hallways.
The 169-year-old Holbrooke Hotel in Grass Valley and the 165-year-old National Exchange Hotel in Nevada City, located about 4 miles apart on Highway 20 in Nevada County, have survived fires and floods, ownership changes and structural decline in their long, storied histories. Today, both are fully restored and experiencing a rebirth.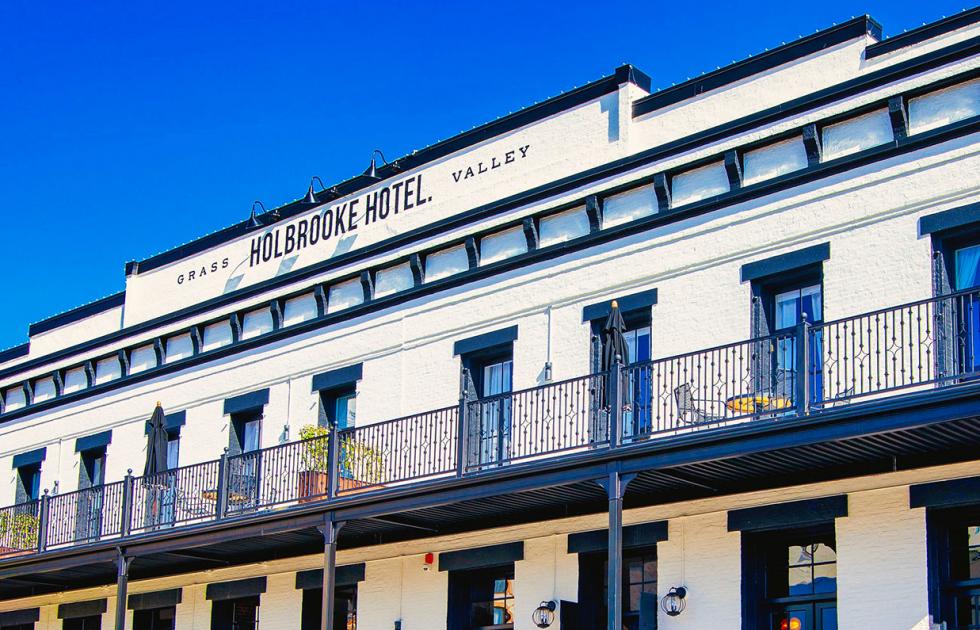 The renovation projects, taken on by Santa Barbara-based Acme Hospitality, provided a unique opportunity to simultaneously restore two landmark properties, significantly changing the downtowns of both historic foothill cities.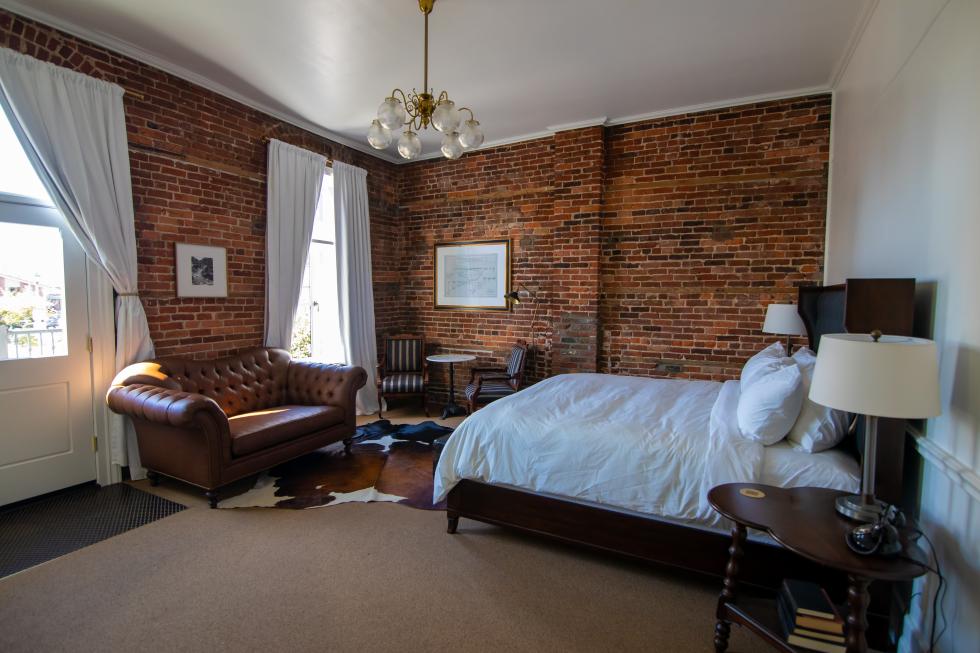 "I think it just made a lot of sense to be able to dive into both (projects)," says Sherry Villanueva, the owner and managing partner of Acme Hospitality, a company that owns and operates several food and beverage businesses in the Santa Barbara district known as The Funk Zone. Acme, along with Villanueva's business partner, Eastern Real Estate cofounder Brian Kelly, acquired the National in early 2018 and the Holbrooke a few months later.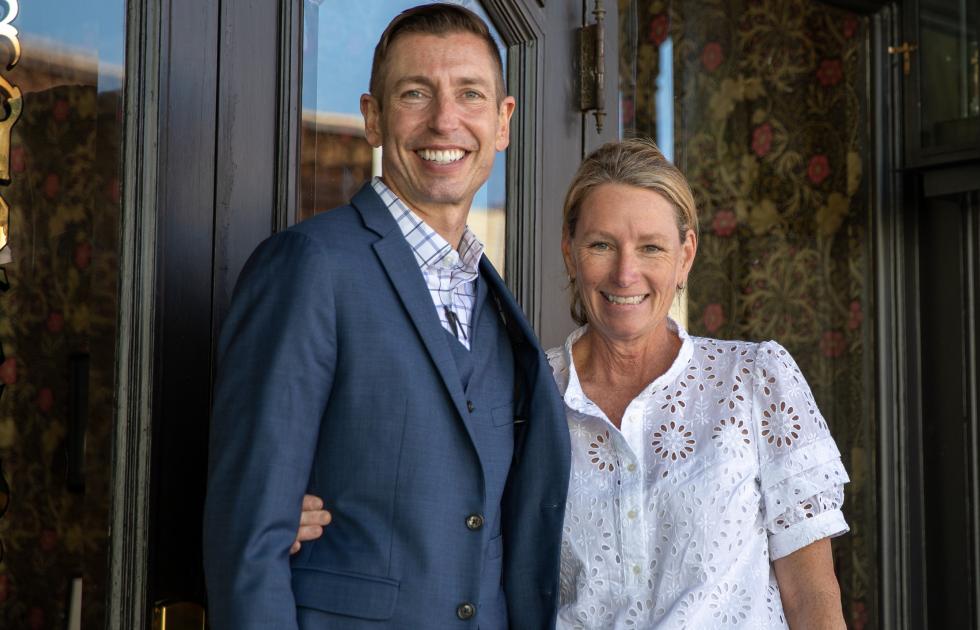 The restorations began in 2019 using mostly local construction businesses and contractors. Other community groups, like the Grass Valley-Nevada City Cultural District, will see benefits from these renovations, says Robin Davies, CEO of the Grass Valley Chamber of Commerce.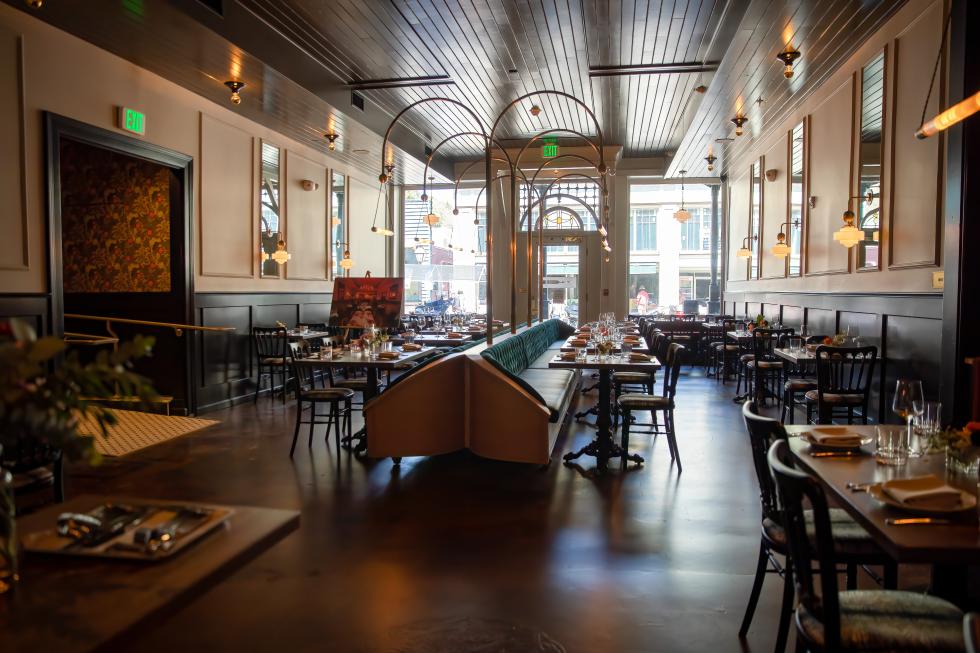 "The impact of the renovation and reopening (of the Holbrooke) has been an astronomical boom to our community," Davies says. "For both communities, having an elite accommodation experience is really remarkable." She notes that The Center for the Arts, a 21,000-square-foot facility in downtown Grass Valley that includes theaters, galleries and classrooms, is just a block away from the Holbrooke.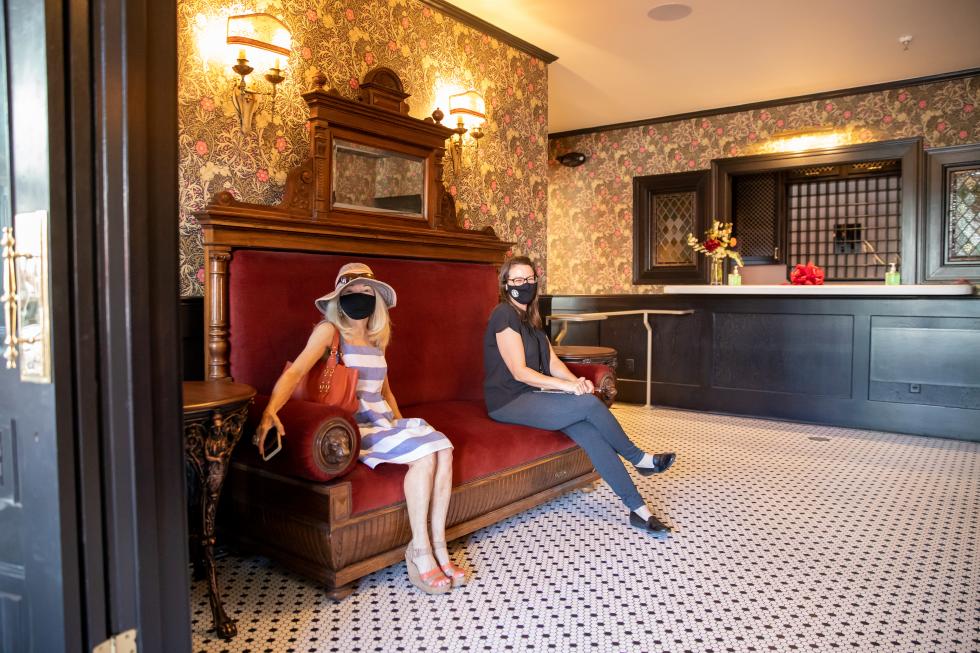 The 28-room Holbrooke Hotel, designated a California State Landmark in 1974, includes 17 rooms in the main building and 11 in the adjacent Purcell House. It reopened in November 2020 after an 18-month renovation, only to have to close again in December due to additional COVID-19 restrictions. When the county moved into a less restrictive tier in February, the Holbrooke reopened with limits again, including its iconic Golden Gate Saloon, which first opened in 1852 and has been called the longest continuously operating saloon west of the Mississippi.
Nevada City's 38-room National Exchange Hotel, built in 1856, needed more infrastructure work, Villanueva says, and took longer to complete, reopening May 6. The National also features a restaurant and an upstairs bar overlooking Broad Street, Nevada City's main thoroughfare. Both the Holbrooke and the National Exchange are ideal for special events, weddings and other large gatherings, Villanueva says.
"There's some operational efficiencies we can gain by having two properties in the same vicinity," Villanueva says. "They can support each other. It's a lot of collaboration and cross-marketing of each property."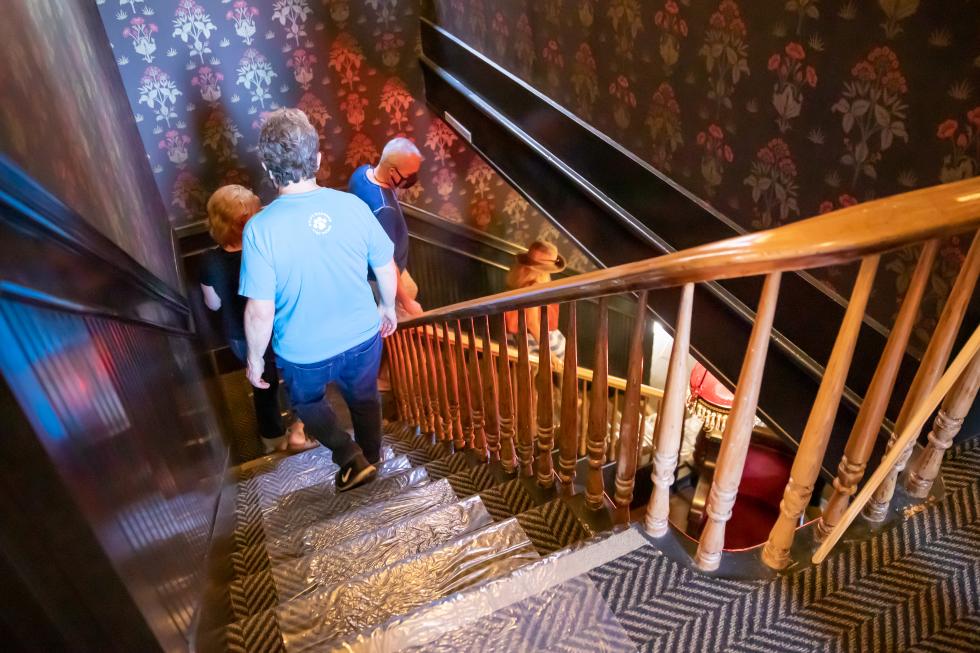 Anne L'Esperance was the lead designer on both hotels, and the goal was to keep the original structures intact as much as possible. Guest rooms and bathrooms at both locations have been completely redone, including work on features like brick walls, rich wood furnishings and outside decks. Most rooms have combined vintage decor with modern touches, such as functional rotary phones, retro-style radios with Bluetooth connectivity, and iPads where guests can view the menus of the in-house restaurants. Zachary Ahrenholtz heads up the Golden Gate kitchen at the Holbrooke, while Tom Bevitori runs the National's restaurant, called the Lola after former guest Lola Montez.
"There's literally nothing like them anywhere near, and the history and the stories and the level of detail on both properties is extraordinary," Villanueva says. "We really see it as creating a destination in itself, as a reason to go to Grass Valley or Nevada City."
–
Stay up to date on business in the Capital Region: Subscribe to the Comstock's newsletter today.