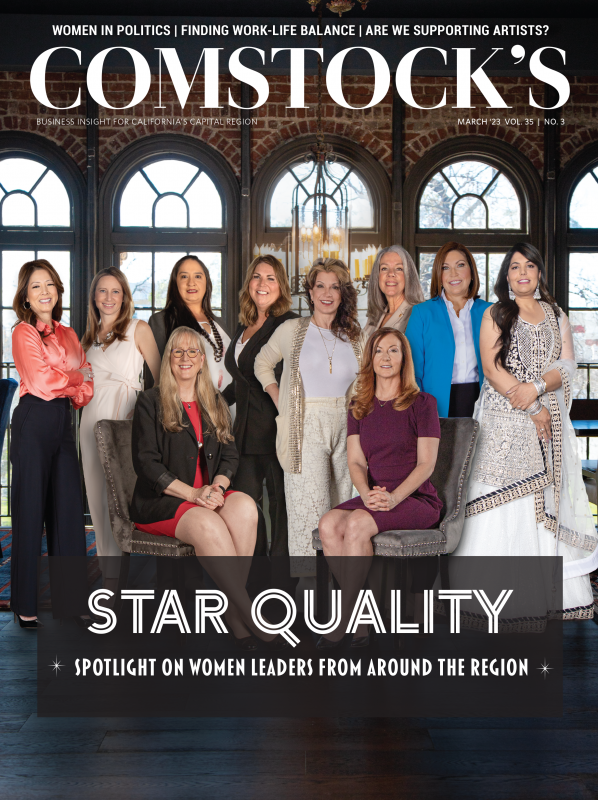 This story is part of our February 2023 print issue. To subscribe, click here.
Leah Burdick
Chief Growth Officer, PRIDE Industries
About 13 percent of Americans are disabled, according to the U.S. Census Bureau, and the Department of Labor reports only 39 percent of working-age disabled adults are employed, compared to 77 percent of those who are non-disabled. That is a huge, untapped workforce, and it's the mission of PRIDE Industries, as well as Chief Growth Officer Leah Burdick, to try to connect that community with resources and ultimately jobs.
PRIDE Industries is the nation's leading employer of people with disabilities. The 55-year-old nonprofit social enterprise employment firm aims to link disabled workers, veterans, survivors of trafficking and foster youth with meaningful work. Burdick has a son who is neurodivergent, and she has also worked in charitable foundations that serve foster youth, a demographic that PRIDE employs when they enter the workforce. Her current position combines her impressive marketing experience with her passion to bring about social change.
"I really believe that all people have talent. When you can find it and provide encouragement, and when your expectations of them are higher, they rise to that challenge and you can see what they're capable of. We haven't given their due to this population of people," she says. "To see people rise is really very rewarding."
Her own rise began as she was doing stand-up comedy in New York City, where she moved after college — she studied creative writing and Spanish. She jokes that marketing wasn't much of a stretch from comedy, because she was helping comedian friends burnish their "personal brands" in the 1990s, before social media even existed.
She hustled on the mic for six years, simultaneously working in multilingual advertising with companies including Disney and American Airlines. This led her to an interest in public relations and marketing, and subsequent years spent with the Fortune 500 global commercial real estate company Jones Lang Lasalle, eventually rising to vice president of marketing for the Americas.
In 2007, she founded her own marketing firm, which became a casualty of the global financial crisis, and after reluctantly saying goodbye to that dream, she spent almost 10 years with Hudson Recruitment Process Outsourcing, rising to global head of marketing. Hudson has locations throughout the globe and offers remote work. In 2017, Burdick moved to Sacramento. She and her then-husband "had friends who lived in Sacramento, and we came here to visit and just loved it," she says.
In late 2019, a recruiter approached her about working with PRIDE, and the timing was right. She was brought on as chief growth officer, which on a day-to-day basis includes overseeing the Michael Ziegler Foundation, a foundation named after PRIDE's late CEO that covers aspects not covered under business services, including internship, job coaching and even assistive devices; PR and marketing, including digital and recruitment marketing; growth support; and also being an executive sponsor for the customer experience initiative.
In her three years with PRIDE, she says she's most proud of conceiving and launching the I-AM-ABLE helpline as part of the customer experience initiative. Burdick touts it as the first in the country. "It serves to help people with disabilities get connected with the resources they need and the training to get a job," she says. In its first year in existence, which was considered a pilot, the line helped 1,000 people; the current rate puts the program on track to serve 2,500 in year two.
Burdick's work serves to bring together her personal passions and her more than 25 years of experience in marketing, all in the service of normalizing inclusion. "I come from the competitive business world, so to be able to really use those skills and also create jobs for people with disabilities … it's really been quite a privilege," she says.
–
Get all the stories in our annual salute to women in leadership delivered to your inbox: Subscribe to the Comstock's newsletter today.