As part of our 2019 salute to women in leadership, we feature seven of the Capital Region's most relevant and successful women leaders — here's one of them.
Shannon Deary-Bell
President and CEO, Nor-Cal Beverage
Shannon Deary-Bell had been working in the family business, Nor-Cal Beverage, for less than a decade in 1998 when workers at the Stockton branch she managed went on strike over pay and benefits. She put in 18-hour days, sometimes sleeping in her office instead of at home with her 2-year-old son, trying to negotiate with the union. "It hurt my heart," she says, knowing employees weren't getting paid and some lost their jobs.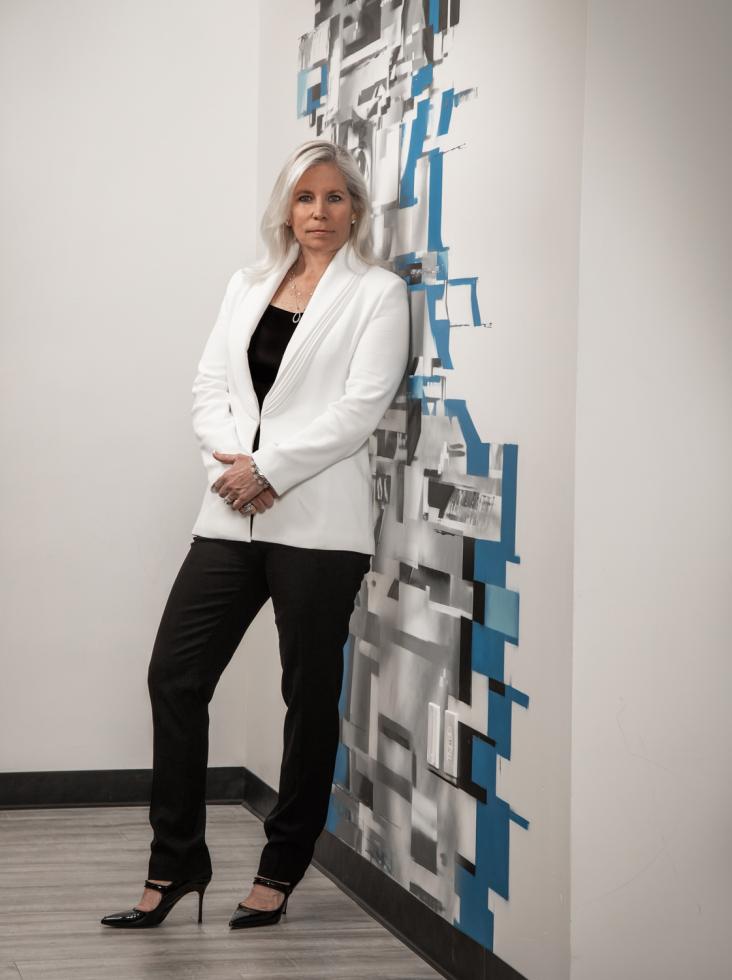 "Sometimes unions play really dirty, and you learn a lot about yourself and your strength and what you really believe in, and I continued to believe that [the Stockton Teamsters Union was] not treating our employees fairly or correctly," Deary-Bell says. Within three months, the Stockton employees decertified the Teamsters and voted in their own union. "That was a big growth time in my life. Because I knew what we needed to do for the betterment of our company and the betterment of our employees."
Deary-Bell, whose grandfather founded Nor-Cal Beverage in 1937, has served as CEO and president since 2010 and oversees roughly 600 employees. Her nearly 30-year tenure at Nor-Cal Beverage has been marked with several growth moments, including major pivots in company strategy.
In 2007, as executive vice president of operations, Deary-Bell was involved with the company's decision to significantly change its strategy by selling off its small franchises in order to double down on the co-packing side of the business, bottling and packaging raw formulas for companies that make AriZona teas and Monster Energy drinks, among others.
This was one of the toughest decisions the family ever had to make, Deary-Bell says, because the company's identity had been that of a small bottler and distributor. But they needed to take drastic action in response to shrinking profit margins. In 2014, the company sold its beer distributorship and invested those proceeds into creating a state-of-the-art can line at its Anaheim manufacturing facility. "Our philosophy has changed, our strategic plan has changed," she says, "and we've had to change with the times."
Words of Wisdom: Stay true to yourself, be open-minded, be strong and always be honest.
In 2017, Deary-Bell secured a long-term contract with a major customer (she declined to give the name) that was four years in the making and the product of a $30 million investment. "It's continued security. It's more jobs. It's possibly an expansion outside of California," she says of the partnership's implications. "We will continue to keep operating our California packing facilities, but this will give us opportunities for our existing companies outside of California to help offset our California costs, which are through-the-roof expensive."
The accomplishment was shared by the whole family, she says, including her father who worked until shortly before his death in May 2018. "He left this Earth proud of where the company is today and where it's going in the future, and he felt good," Deary-Bell says. "All I can do is hope I can continue to keep him happy up there."
Read about the other six women featured in our Women In leadership issue, here.