Phillip Hon
Executive Director, Unbound Stockton
Phillip Hon, executive director of Unbound Stockton, left the sea breezes of Hawaii behind to pursue a dream. In 2013, the nonprofit Teach for America offered him the opportunity to work at Iroquois Point Elementary School in Oahu, where he served as vice principal and on the National Advisory Board of the Collective, Teach For America's national association for alumni of color. At the school, he gained a plethora of knowledge as an educator, dean and school administrator.
He imagined recreating the diverse community experience he saw in Oahu back in his hometown of Stockton. "In Hawaii, everything is community based," Hon says. "This is the work that will take me back to Stockton."
Hon first left Stockton to attend Stanford University as a first-generation college student. At Stanford, he participated in a leadership-building spring break program that brought students to organizations including UNICEF and charter schools. The charter school visit shifted his perspective on education. "I imagined all schools were similar to where I attended," he says. "This school had its own focus. Tutors lived in the building and had a robust community engagement."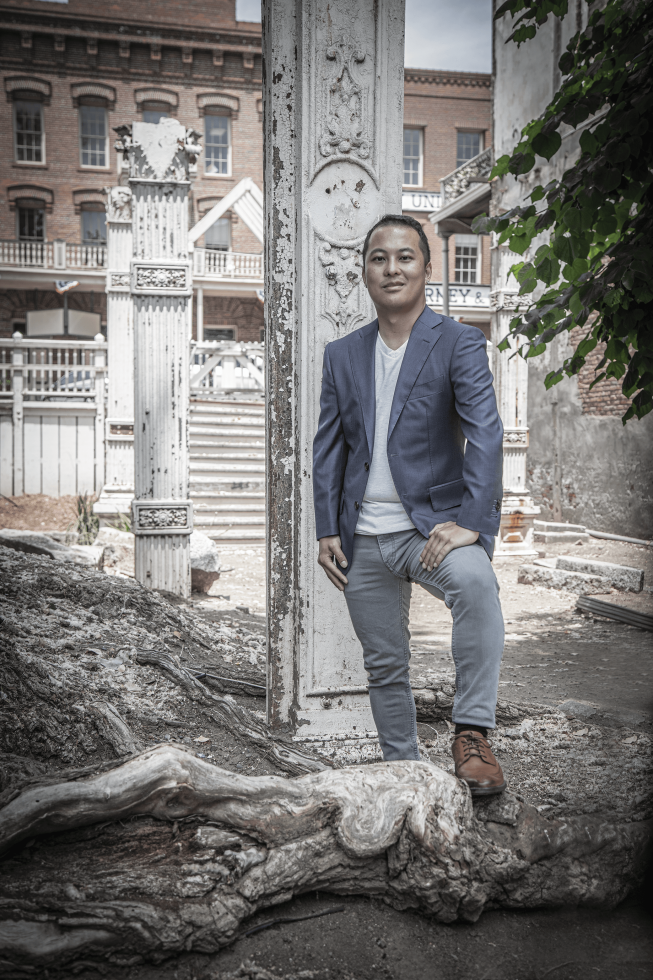 Later in college, Hon had a health scare that changed his perspective on the future of his career. "I have a chronic immune deficiency — I was hospitalized for 30 days. My family and I weren't sure I was going to make it," he says. "It was a pivotal reflection point." He decided to shift his major from health science to public policy because he "felt more comfortable and confident in public service."
After graduating from Stanford, Hon returned to Stockton to earn a master's degree at Benerd College, University of the Pacific's school of education. He remembered his first interaction with the college's recently retired dean, Lynn Beck Brallier, who said she envisioned him "contributing to education in your home community," he says. "If I never met her, I would never have attended the university."
Brallier's prophecy came to pass in 2019, when Hon returned from Hawaii to move forward with his vision of Unbound Stockton. He first joined the Diverse Charter Schools Coalition and sent out surveys to local families in order to determine the best approach to education in San Joaquin County. Hon ultimately wants to create a charter school built on this feedback, but while he works to acquire funding and approval, Unbound Stockton functions as a nonprofit focused on education and opportunities for elementary-aged students.
"We had focus groups with teachers and educators, and that's where Unbound Stockton was born," he says. "We heard that safety is important. It has to be diverse and academically successful. We should learn from people of all walks of life. I have to create a school that helps students understand who they are as a means of being successful."
With the help of local nonprofits, Unbound Stockton brings students on field trips that connect them with the community and expose them to the importance of entrepreneurship, literacy and grassroots action. Students learn how to create their own small business at The Well, a coffee shop and creative space run by the nonprofit Restore Stockton, and visit local businesses in the Miracle Mile District as part of the ad-VENTURE camp. At independent publishing house Tuleburg Press, students learn the importance of literacy and writing.
Hon continues to champion success to the next generation of leaders in his hometown. "I think students can learn from their community and be unbound from the school system," he says. "It takes all of us to use community-based experiences to bring people together and love their city."
–
Get all the profiles in our Young Professionals issue delivered to your inbox: Subscribe to the Comstock's newsletter today!