This is not your mother's women's conference! For Propel 2018, we bring a fresh, dynamic environment. We will enact tiny changes in learning, behavior, and experiences that will change our attendees' worlds with the goal of impacting the world.

Who is attending?
Women Business Owners and CEOs, primarily from California and surrounding states
Millennial/NextGen Women Entrepreneurs
Women in Public Policy who hold local and state positions
Corporate representatives in Supplier Diversity and Community Relations
Conference Focus:
Business Growth Strategies and Connections
Cross Generational Mentorships
Advocacy for Women on Boards
The Extraordinary Entrepreneur
Pitch Fest 2018

Pitch Fest 2018 will be an hour packed extraordinary experience of women conducting capabilities presentations to an audience of corporations. WBOs who are not presenting will have an incredible opportunity to sit in the audience to learn how women from all industries and company sizes pitch! NAWBO Propel 2018 is introducing the WBO Showcase that allows up to 20 Propel attendees to present their company's capabilities. Each presentation will be three minutes and allows the WBO to showcase their capabilities, innovative ideas, past performance, and how they can become strategic partners to clients.
For the full conference agenda, click here.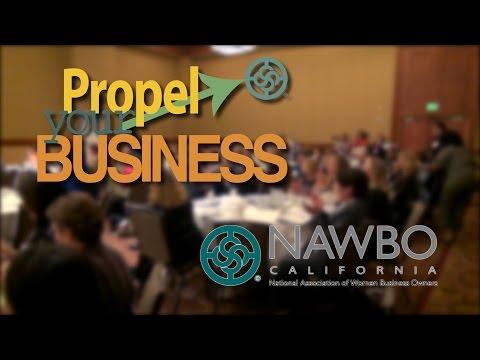 To register, click here.