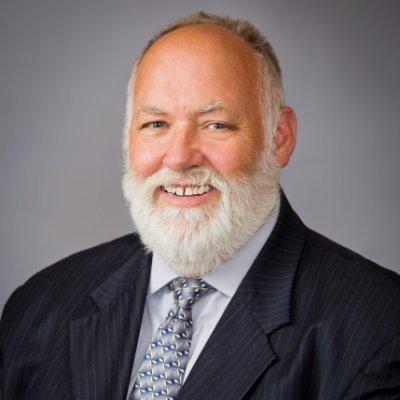 People of all ages can wind themselves in a lot of debt, but young people may be especially susceptible due to a lack of financial education and experience. They may continue to shop with their credit cards for their desired things, then become devastated when they find their bills are out of control. Yes, an expensive lifestyle can put you in severe financial difficulty, and no one can force you to learn how to manage your funds properly unless you actively learn from your errors.
Money mistakes may not appear to be serious at first, but if left ignored, they could have a considerable impact. It is advisable to correct money mistakes to live a financially secure existence. Here are some risky money mistakes and steps you can take to avoid them.
1. Not making a budget
You must create a proper budget for yourself. Budgeting is, after all, the foundation of personal finance. You must keep track of all of your expenses, even the smallest ones. You may have to cut back on extra spending, such as entertainment and dining out, at first. However, if you've regained your financial footing, you can include these extra expenses in your budget as well. All of these expenses must be classified appropriately.
You must set aside a certain amount of money for each category and not go over that number. By creating a budget, you may better understand how much money you have, what you're spending it on and where you're spending it. You'll be more driven to save money as a result.
2. Signing up for unnecessary membership or deals
Don't choose a credit card, gym or club membership solely because of the attractive promotional offers and perks. You should carefully study all of the terms and conditions before deciding whether or not to consider any deals. Some specific unspoken terms and costs exceed your budget.
3. Having an excessive number of credit cards
Keeping too many credit cards is a common mistake among young adults. Keep in mind that having too many credit cards is not good. It encourages people to spend money they don't have. As a result, they are more likely to fall into credit card debt traps.
4. Ignoring existing debts
Instead of wasting money, you should pay off your student loan debts or other financial responsibilities. To live a financially stable life, you must focus on bill payment. If you already have debts, pay more than the minimum amount due on those bills. If you merely pay the bare minimum, it will take a long time to pay off your obligations, and you will have to pay a lot of interest.
It's a good idea to pay more than the minimum on one obligation, typically with the highest interest rate. The cash you save on interest (in the long run) will make it easier to pay off your bills.
5. Ignoring the credit card statement
It's risky to ignore monthly bank statements. Check your bank statements to see if all of your charges are listed appropriately and determine whether or not you are behind on payments.
Double checking your statement can also help you notice potential signs of identity theft. Reviewing your bills affords you the opportunity to notice any outstanding issues and dispute erroneous charges.
6. Not putting money aside in an emergency fund
Emergencies are unpredictable; you must plan for the possibility of unexpected life events. Build an emergency fund for financial crises if you don't have any debt. When you have a sufficient savings account, you won't need to go into debt or borrow money from others in the event of a financial emergency. As a result, you'll be able to guarantee a stable financial future.
7. Not contributing to a retirement account
Make an effort to set aside a portion of your income for retirement. If you want to be financially happy and live a financially independent life, you must plan for your retirement years. You must recognize that your income will cease after you retire, but your costs will not. Preparation for retirement should begin as soon as possible. Every month, contribute a portion of your income to your retirement savings, such as a 401(k) or an IRA.
8. Defaulting on monthly payments regularly
Late and missed payments add to your financial woes. Missed payments appear on your credit report, indicating a lack of financial responsibility. Furthermore, creditors and lenders may revoke discounts and impose fines, late fees and other expenses, or they may hike rates, making your financial situation even worse. As a result, make every effort to make all of your monthly payments on time.
9. Using credit cards to pay medical costs
Medical bills can be expensive, but paying them with plastic would be a mistake. If you're having financial difficulties, you'll need to work out a payment plan for your medical expenditures. It is not recommended that you pay medical bills using a credit card.
10. Failing to pay bills on schedule
You may accrue further debts or be penalized for late payments once you've made late payments. It will harm your credit report as well as your credit score. Everything becomes more difficult when you have a poor credit score. The creditor or insurer may deny your loan application. A good company may even be hesitant to offer you a job if your negligent habits show up on your credit report (though employers don't see your credit score when they run a background check).
How to work diligently to fix money mistakes
Subtract your total expenses from your total revenue; you can put the remaining amount toward another objective (savings, paying off debts, etc.).
Budgeting does not imply deprivation or limitations. You can still enjoy life while saving money if you follow good financial tactics.
You should understand that credit card companies target young adults by announcing useless attractive offers and deals. But you have to check the interest rate before buying a credit card, and it's advisable to apply for a low-interest card. If you're taking out a high-interest card to get only reward points, then you're doing it wrong.
To eliminate payment-related headaches, set a reminder or automate your bills.
Make sure you're preparing a list of things you purchase. Track expenses, and make payments on things you have bought recently so that you don't have piling debts.
If you have multiple debts and you cannot repay them, consider debt consolidation. You should understand how to consolidate payday loans first. You can take out a consolidation loan to repay the existing debts. You can also enroll in a debt consolidation program to get assistance on debt relief.
You can calculate the total amount you owe to the credit card companies. If you find that you cannot make payments to the creditors, then negotiate with the company to lower the outstanding balance.
Financial liabilities will always be incurred by those who do not correct their money mistakes, but fixing these mistakes is not impossible. Though the circumstances sometimes necessitate significant lifestyle changes, these changes will lead to a financially peaceful life.
Lyle Solomon has considerable litigation experience as well as substantial hands-on knowledge and expertise in legal analysis and writing. In 1998, he graduated from the University of the Pacific's McGeorge School of Law in Sacramento, and he now serves as a principal attorney for the Oak View Law Group in Auburn. He has contributed to publications such as Entrepreneur, All Business, US Chamber, Finance Magnates, Next Avenue and many more.
–
Stay up to date on business trends in the Capital Region and beyond: Subscribe to the Comstock's newsletter today.