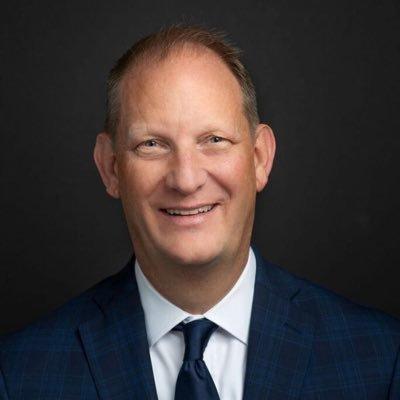 As we continue to navigate the coronavirus pandemic, California manufacturers have done what they can to remain operational, while introducing strict physical distancing and health protocols in their facilities. California's 1.3 million manufacturing workers have helped keep our state's economy afloat. While other sectors lost large portions of their job base, the state's manufacturers have sustained only 9 percent losses so far.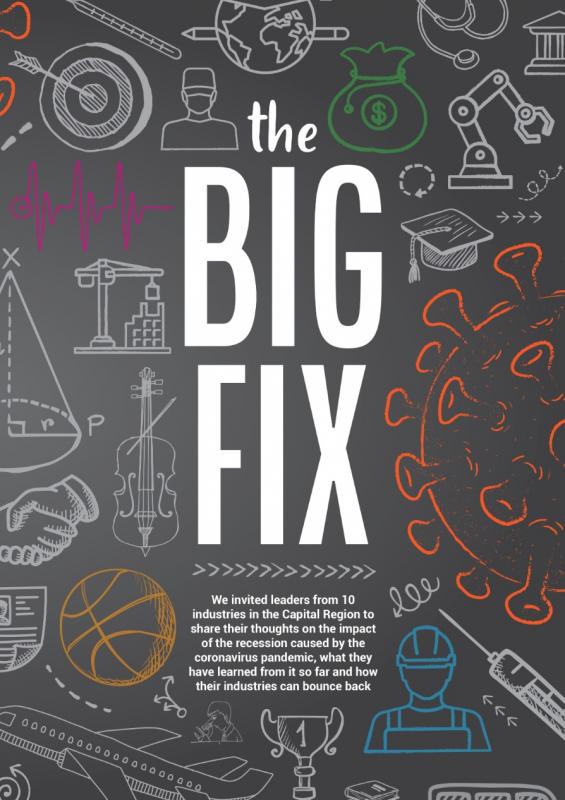 This story is part of our August 2020 Big Fix issue. To subscribe, click here.
This pandemic is no different, revealing how manufacturers can pivot and innovate quickly to make the products we need, keeping our critical supply chain going and producing safety gear to support the entire state economy. Anna-Katrina Shedletsky, CEO of Instrumental, wrote in Forbes that the country's manufacturing sector will experience five years' worth of innovation in the next 18 months.
Take for example, Sacramento-based Interstate Plastics' story of reinvention and resiliency. The company was mostly a raw-materials producer before COVID-19, but it leveraged its limited fabrication capabilities to produce new products in demand. Now it is filling orders for partitions, desk shields, drink-dispenser shields, face shields and other types of personal protective equipment for retail businesses and workplaces. The demand has ballooned since California's phased reopening, but it was not long ago, as unprecedented quarantine rules went into effect, that the company's future looked murky.
"I met with all our employees in our warehouse, and everyone was concerned whether we were essential or not, and whether we would stay open," says Mark Courtright, president of Interstate Plastics. "So we didn't know what impact it would have for us, but we were concerned. But then, suddenly, we started getting inquiries, putting up shields for the grocery store chains, and that just kind of kicked off the entire thing."
Nobody told Interstate Plastics, "Hey, there's this crisis. Can you pivot your operations?" The company volunteered — and it certainly made business sense to do so and stay resilient in difficult times.
Producing the Products We Need
Californians must navigate new guidelines to ensure the health of our employees and the public. To that end, the California Manufacturers & Technology Association recently announced, in partnership with Gov. Gavin Newsom, the Governor's Office of Emergency Services, and Governor's Office of Business and Economic Development (GO-Biz), a new protective-gear initiative called Safely Making California. The portal is set up so industry sectors can connect with regional manufacturers of PPE and purchase and receive products quickly.
Public health guidelines require some form of PPE for all industry sectors. We know the challenge many have faced in acquiring protective gear. At the same time, hundreds of manufacturers in California are ready to produce and supply those sectors, and it's imperative that we work to connect the supply side with the demand side regionally.
The marketplace is in its early stages and will expand in the coming months through a partnership with Intel, which has donated services to help the portal evolve into an even more dynamic exchange.
Developing a Workforce
Before the pandemic hit, California manufacturing was long struggling with skills development in our industry, which was seeing technical advancements and innovation at breakneck speed. This coupled with a "silver tsunami" — workers of the baby boomer generation retiring in large numbers — continues to hit our sector harder than most, leading to a deep gap in our skilled workforce.
We must address this with our policymakers in the Capitol who can fund critical career technical education programs in our high schools and community colleges, subsidize training for our employers who need to skill-up existing employees, and help new workers enter exciting careers. It's more important than ever that Californians see manufacturing as a viable and stable career path as unemployment reaches record highs.
Staying Competitive
This pandemic also underscores how operation costs in California create a competitive disadvantage for our manufacturers. We learned a face shield on average costs $4.50 to produce in California, while it costs on average $3.50 in other states. This is driven by a range of issues, and there is no silver bullet to fix the problem. But we can look to reform our high energy rates and bold labor and environmental mandates. California is at the forefront of many workplace regulations and requirements, but we must find ways to keep our 30,000 manufacturers and 1.3 million workers competitive, skilled and safe — all at the same time.
–
Lance Hastings is the president of California Manufacturers & Technology Association, which works to improve and enhance a strong business climate for California's 30,000 manufacturing, processing and technology-based companies. Before joining CMTA in 2018, Hastings held several leadership roles at MillerCoors for more than 15 years.
Stay up to date on the effects of the coronavirus on people and business in the Capital Region: Subscribe to the Comstock's newsletter today.