Being deployed and spending months away from your family and home can be lonely, hard and stressful. It can feel like the people and world you left back home forgot about you and your oath to protect them and their freedoms, and to make the world a better place.
Receiving care packages and letters from home reminds our troops that they are loved and appreciated while they are away. The Sacramento Chapter of Blue Star Mothers of America has been sending a little "taste of home" packed lovingly in care packages since 2005.
Blue Star Mothers of America was founded in 1942 during World War II and chartered by Congress in 1960. Blue Star Mothers have a child or children serving in the U.S. Armed Forces — you will likely see a white banner with a red border and a blue star hanging in their window. On the banner, there is a blue star for each child that serves.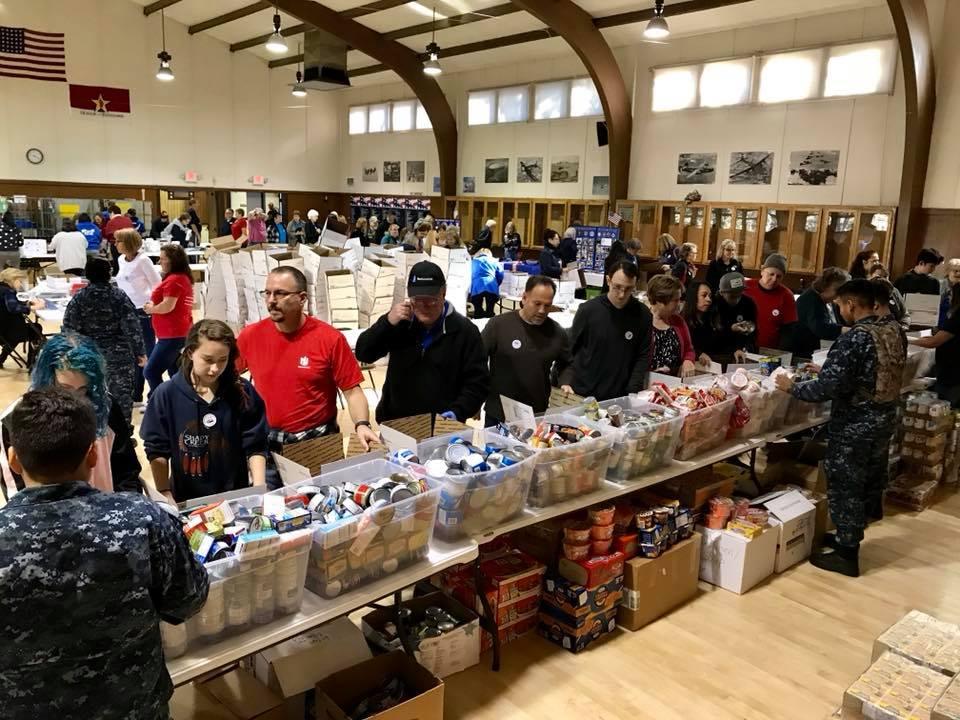 The Sacramento Chapter of Blue Star Mothers, also known as Sacramento Blue Star Moms, serves the communities in south Placer County and Sacramento County. Like all chapters of Blue Star Mothers of America, we are a 501(c)3 non-profit organization. We are a non-partisan, non-political and non-sectarian organization. We do not support any political candidate nor do we endorse any religious organization. The military represents all aspects of America, and so does our organization.
We provide support to mothers with children in the military, ship care packages to deployed service members, support veteran organizations, promote patriotism, and remember our fallen and support their family members.
Blue Star Mothers believe there is a correlation between the level of support a service member receives while they are deployed and their ability to transition once they come home: The more support, the easier the transition.
Since support can come from anywhere, the Sacramento Blue Star Moms actively seek aid from schools, organizations, businesses and the community at large to fill care packages with cards, letters, snacks and items of comfort from home. We are told often that our organization was found through an online search on how to assist deployed service members in the Sacramento region. We receive all our funding and donations from the community. All our members and associates are volunteers and we do not have paid officers or staff.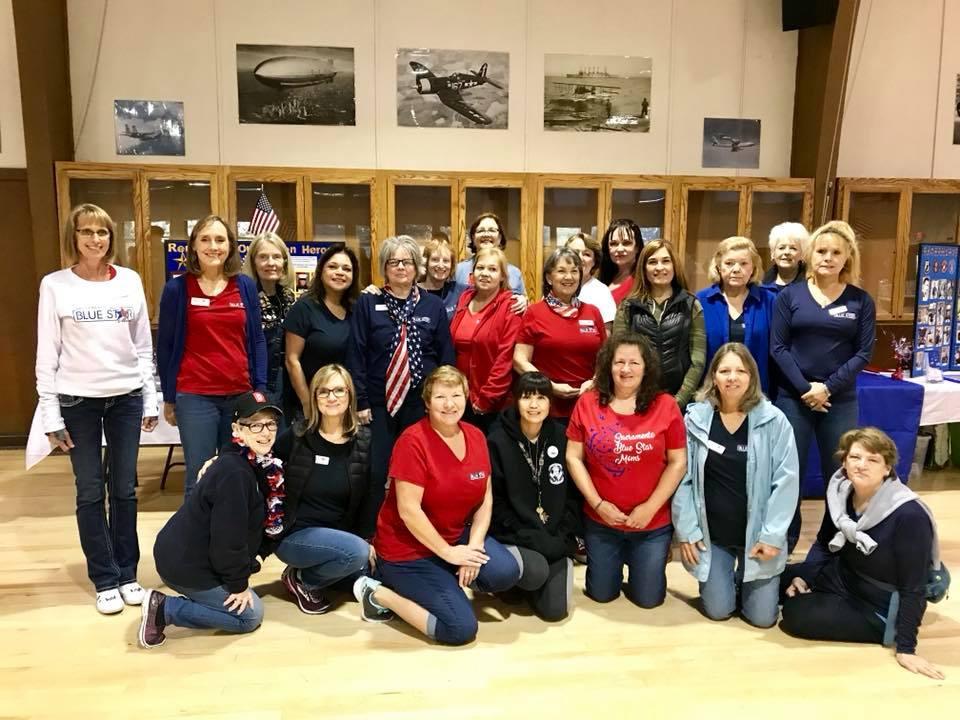 We store donated items in two climate-controlled storage units: one unit is for food items and the other is for hygiene items. (Nothing tastes worse than a snack that has absorbed the perfume of a bar of soap.) Each care package includes a book or magazine, a protein (such as canned/dried meat and nuts), snacks, dried or canned fruit, personal and dental hygiene items, socks, a game and lots of cards and letters from home. Service members on deployment deserve to receive items of good quality. Our members sort, inventory and check the expiration date on all items received. We do not ship expired food, opened hotel soaps and shampoos, used clothing or bulk sized items.
We receive all kinds of cards and letters from students and service organizations that we include in the boxes. Our members read each card or letter to ensure the written communication sends a happy message of support, appreciation and gratitude.
The Sacramento Blue Star Moms ship over 1,600 care packages each year. I think most people believe the government ships the care packages for free, but that is not the case. Care packages are shipped through the U.S. Post Office in large, priority mail military boxes. The retail cost to ship one box is $17.35. Our greatest two challenges are raising funds for the cost of postage and receiving donated items that cannot be shipped due to quality, size or packaging. We do work with an online mail service that reduces the cost slightly, but our postage costs are still over $24,000 each year. So we host a few fundraisers, and we rely on individual and corporate sponsors to raise much-needed funds. We always worry each year about raising enough money to ship all the product that is donated.
This story is part of the 22nd annual Capital Region Cares, Comstock's special publication dedicated to nonprofits and charitable giving. You can order the 2017-2018 edition online here. To submit your nonprofit success story for consideration in next year's edition, fill out this online form.