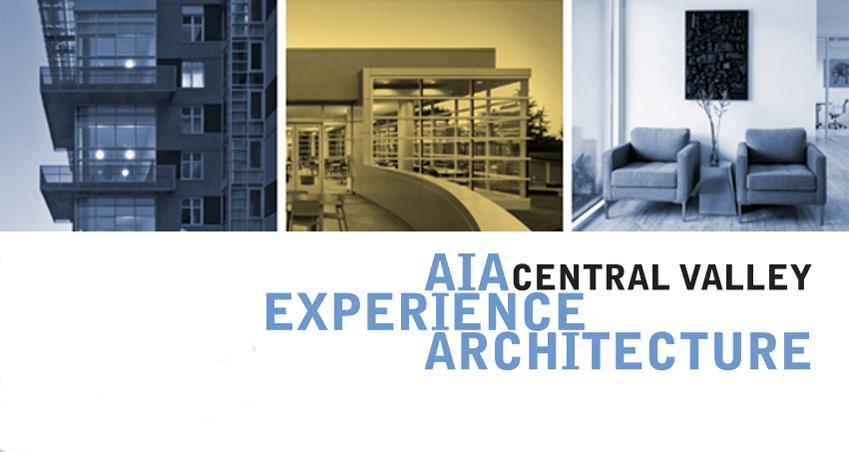 Experience Architecture Week is developed and led by AIA architects and associate members in collaboration with allied members, sustaining partners and various community organizations. Experience Architecture Week is designed to facilitate greater transparency with the public in how architects create our built environment and how it impacts their daily lives; to create an ongoing dialogue to inform a distinct, regional, architectural identity; and to highlight existing relationships between the region and its architecture.
Top of the City New "Sights" Tour
Thursday Oct. 22 12:00 p.m. to 3:00 p.m., $10
Location: Multiple
Take a long lunch break and get exclusive access to Sacramento's newest "sites" while enjoying amazing views of the city!
No Time for Ugliness Film + Panel Discussion
Thursday Oct. 22 6:00 p.m to 9:00 p.m, $20, Students FREE w/ ID
Location: Sacramento State University
This year marks the 50th anniversary of a 23-minute AIA sponsored film titled 'No Time for Ugliness'. In it, the beautifully shot film highlights case studies in urban renewal (like Detroit's Lafayette Park) and historic preservation (like Washington, D.C.'s Georgetown).
Design Awards Presentation
Friday Oct. 23 5:30 p.m. to 9:00 p.m., $40
Location: Crocker Art Museum, Friedman Court
Enjoy a special evening celebrating design excellence! Learn about the award-winning projects from the architects who designed them, and discover how they inspire visitors and occupants to "look Up" with designs that integrate sustainability, regional identity, exceptional detail and iconic design.
Tour d'Architecture Bike Tour
Saturday Oct. 24, 10:00 a.m. to 2:00 p.m., $15
Location: Multiple Locations
Fun and educational bike tour led by local AIA architects, with 12 stops along the way.
Architectura Obscura: An Evening of Architectural Photography
Saturday Oct. 24, 5:00 p.m. to 7:30 p.m., $10 (includes appetizers and beer from New Helvetia Brewery)
Location: AIACV Gallery
Before beginning to design, architects look up. They look up to see what isn't there and envision the potential for what could be. This event and exhibit centers on photographs submitted to the juried Architectura Obscura competition that capture this spirit.

Questions? Contact info@aiacv.org