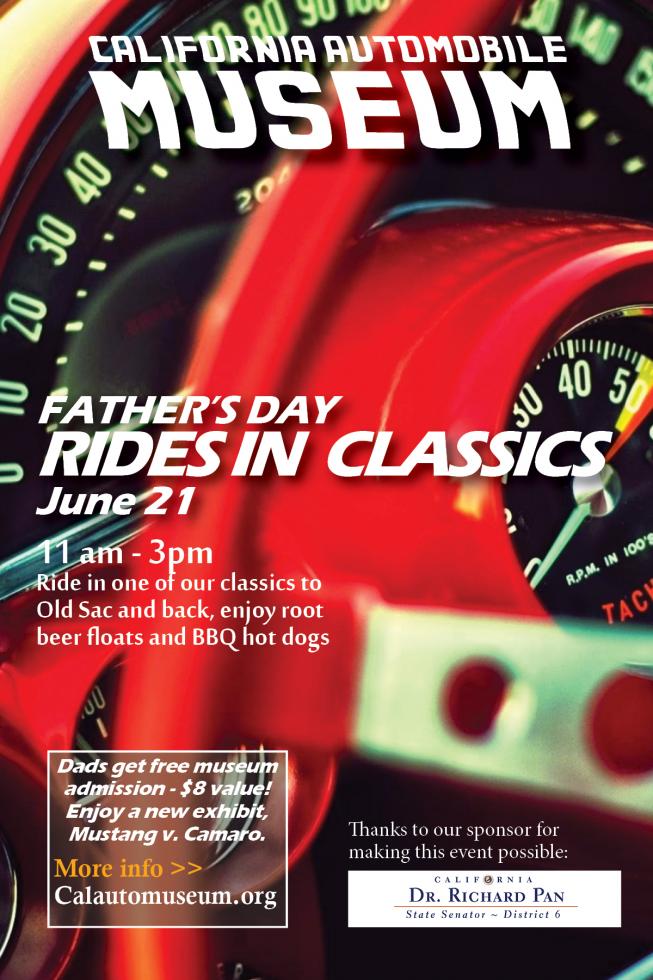 Enjoy rides in classics, hoods up in the exhibits, and free admission for Dad!
What a great way to make Father's Day memories! Enjoy rides to Old Sacramento in some of our most amazing classic cars, hoods-up in our exhibits, free admission for your special Daddio! If you own a classic car please bring it down to show in our parking lot at no cost!
Already have plans for Father's Day? No problem! Fill out the form below to get your dad into the museum free (with another paid adult admission) any time between father's day and the end of the year!
Questions? click here