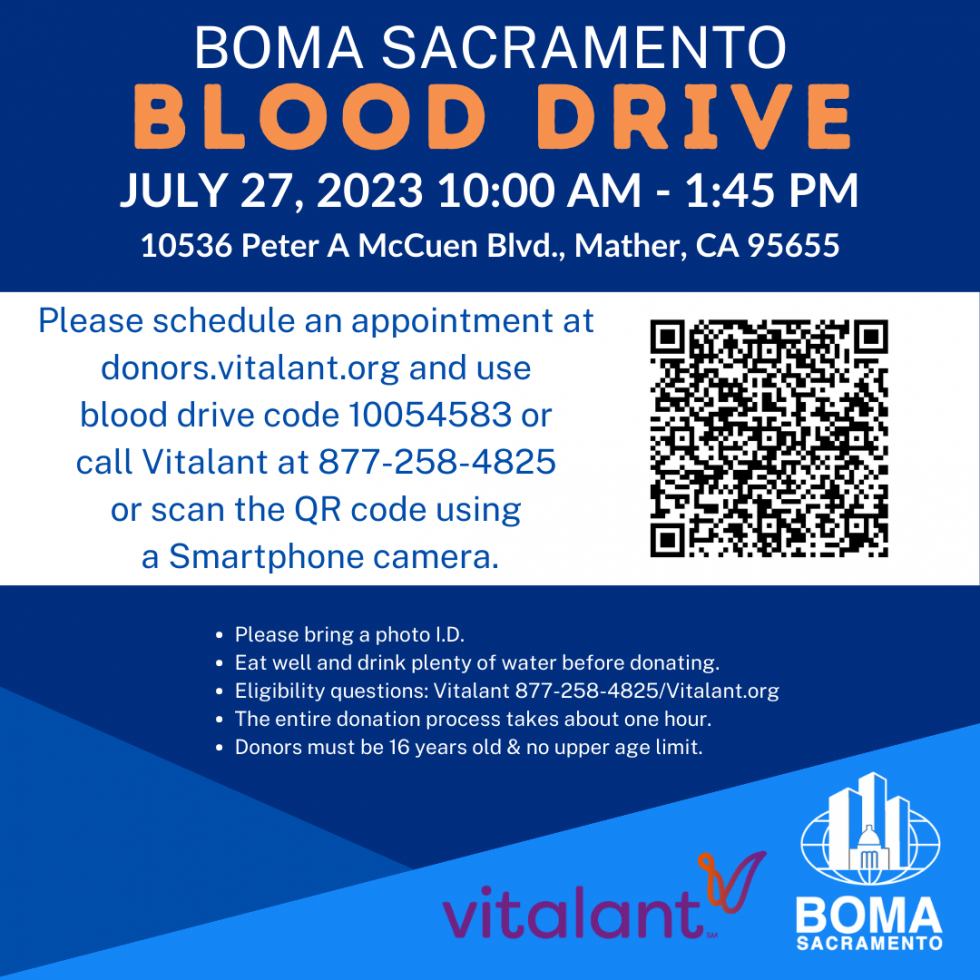 Please join us for the BOMA Sacramento Blood Drive on Thursday, July 27 from 10:00 am – 1:45 pm. Located at Vitalant, 10536 Peter A McCuen, Mather, CA 95655. Donor check-in is in the Vitalant lobby.
Please schedule an appointment by clicking here or call Vitalant at 877-258-4825 or go to donors.vitalant.org and use blood drive code 10054583.
Walk-ins will be accommodated if space allows.
To prepare for your donation:
For eligibility questions call Vitalant at 877-258-4825 or go to Eligibility information (COVID-19 eligibility is listed on the website).
To learn more about making a Power Red donation go to Vitalant – Power Red Donors must be at least 16-years-old and there is no upper age limit. The entire donation process takes about one hour and the actual blood donation takes about 5-7 minutes.
Please bring a photo I.D.
Eat a hearty iron-rich meal before donating.
Drink plenty of water prior to donation (two or three 16-ounce bottles of water two hours before donating).
16-year-old's must have a signed Vitalant parent consent form which can be found at the blood drive or click here for parent consent form.
Register here!
Thank you for being a blood donor and helping to save lives with us!