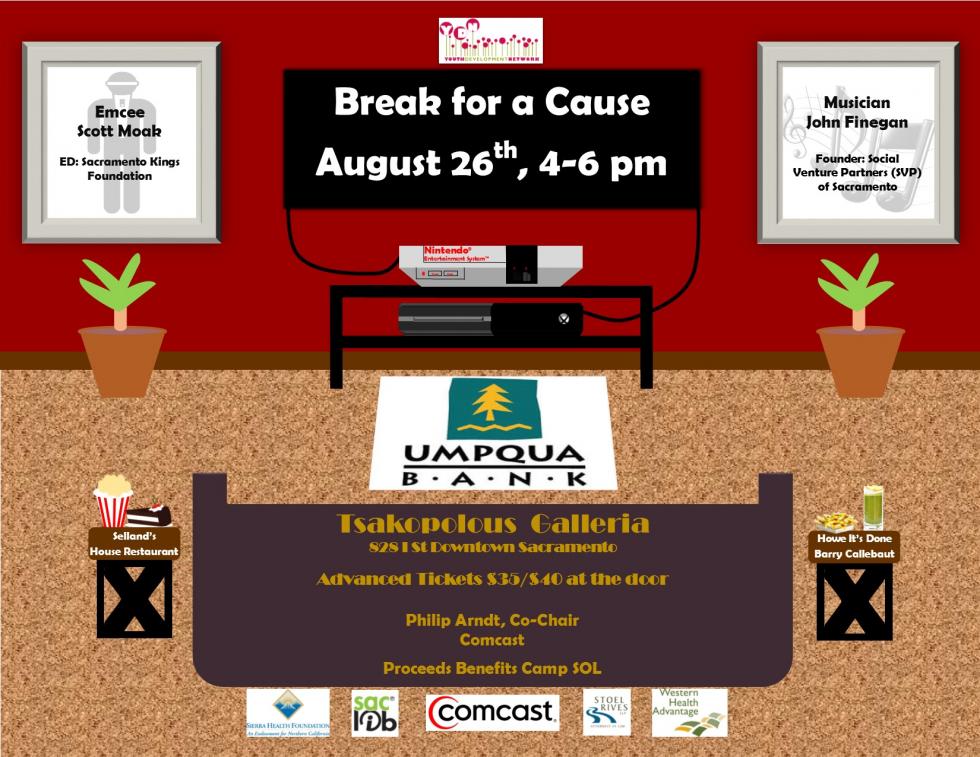 Come meet local celebrities,Philip Arndt of Comcast and Co-Event Chair, Scott Moak of the Kings Foundation, as our MC. Also John Finegan of Social Venture Partners as our singer. Plus many more!
The event will include:
● Snack Break – enjoy treats and refreshments of local restaurateurs as you mix and mingle (Selland's, Howe It's Done catering, House Restaurant, and Barry Callebaut chocolates).
● Challenge Zone – join local celebrities and youth champions for interactive, lively activities and challenges.
For more info, click here.