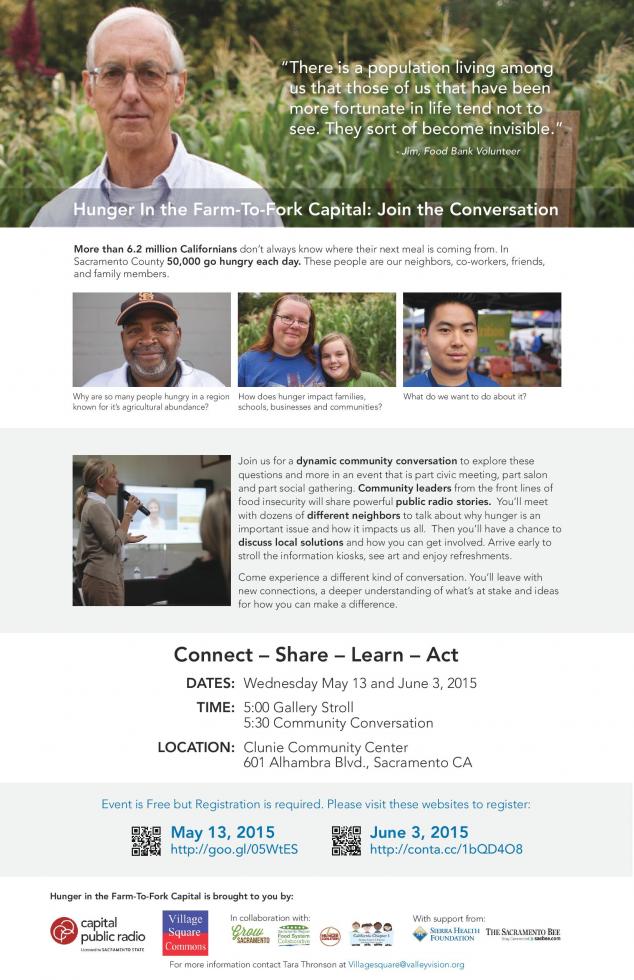 Come experience a different kind of conversation. You will leave with new connections, a deeper understanding of what's at stake and ideas for how you can make a difference.
Community leaders from the front lines of
food insecurity will share powerful public radio stories. You'll meet with dozens of different neighbors to talk about why hunger is an important issue and how it impacts us all. Then you'll have a chance to discuss local solutions and how you can get involved. Arrive early to stroll the information kiosks, see art and enjoy refreshments.
Questions? click here