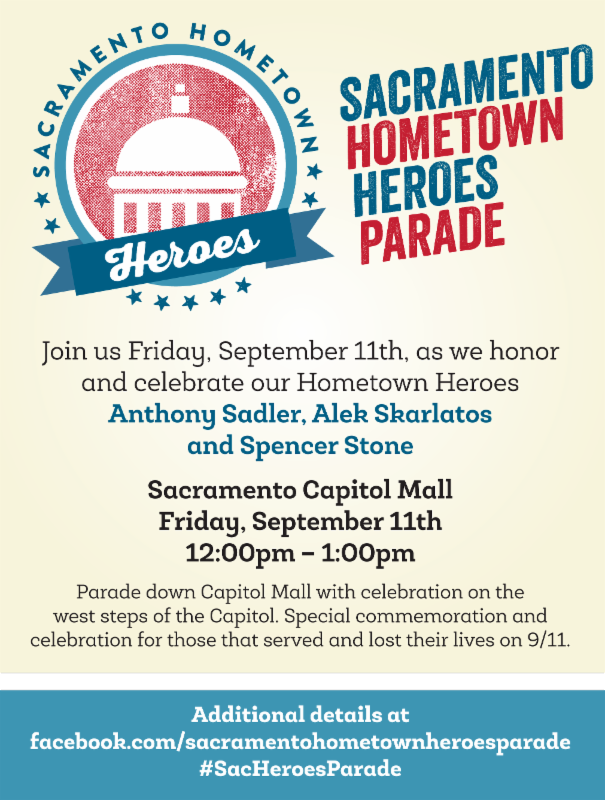 Join us as we honor and celebrate our Sacramento Hometown Heroes, Anthony Sadler, Alek Skarlatos and Spencer Stone at the Sacramento Hometown Heroes Parade.
Sacramento Capitol Mall
Friday, September 11
12:00 p.m. – 1:00 p.m.
The parade will start at 3rd Street and finish with a celebration on the west steps of the State Capitol.

Spencer Stone, Alek Skarlatos and Anthony Sadler are being recognized for thwarting a terrorist attack on August 21, on a train heading from Amsterdam to Paris. In addition to recognizing the bravery of these young men, there will also be a special commemoration for victims of the September 11, 2001 terrorist attacks and the service personnel that responded.

Let's fill Capitol Mall and honor our hometown heroes!