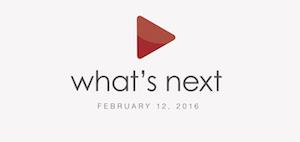 Take a break from your day-to-day routine to go on an intellectual journey with thousands of smart and curious friends to a world filled with brilliant live speakers, captivating performances, amazing new technologies and thought-provoking talks.
The conference, themed "What's Next," will highlight innovators and agents for change from around the globe. The event is dedicated to sharing new ideas through a mix of live speakers and dynamic performances.
Since it's founding in 2009, TEDxSacramento has continued to provide an authentic TED-like experience for our region's citizens, polymaths, change makers, thinkers and doers. It has accumulated more than 20 events, 100 speakers and performers, and 500,000 annual views of its recorded talks — all resulting from the efforts of its all-volunteer team.
TED is a nonprofit organization devoted to Ideas Worth Spreading. Started as a four-day conference in California 25 years ago, TED has grown to support those world-changing ideas with multiple initiatives. The annual TED Conference invites the world's leading thinkers and doers to speak for 18 minutes. Their talks are then made available, free, at TED.com. TED speakers have included Bill Gates, Al Gore, Jane Goodall, Elizabeth Gilbert, Sir Richard Branson, Nandan Nilekani, Philippe Starck, Ngozi Okonjo-Iweala, Isabel Allende and UK Prime Minister Gordon Brown.
To register, click here!