Fast Pitch recruits 40 of Sacramento's most distinguished business professionals to coach 20 nonprofits in how to tell their story in just three minutes.
The three-month long SVP Fast Pitch Program culminates at Golden 1 Center where 10 finalists will have the opportunity to take the stage and tell their story. The 10 finalists will pitch for an opportunity to win over $30,000 in funding and in-kind support!
Fast Pitch is an inspiring evening that brings together the Greater Sacramento Region's most impactful nonprofits with business and community leaders, students, philanthropists, and engaged Sacramentans. Be there to meet some of the region's most impactful nonprofits – and to cast your vote for who should win SVP Fast Pitch 2018!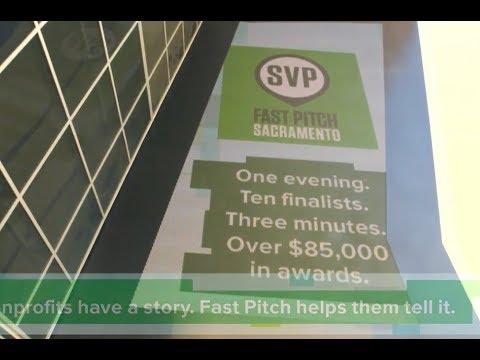 Dress code: Most attendees will be coming straight from work and will be dressed in business appropriate attire. There is no formal dress code.